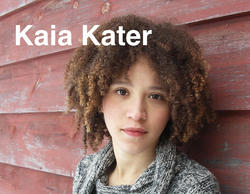 Canadian Spaces
Saturday June 13th, 2015 with Jody Benjamin and Chris White
Steve McNie, Bytown Ukulele Group (BUG), Kaia Kater
Jody Benjamin co-hosts today's show with Chris White. A singer-songwriter and member of Ball & Chain, she also directs three Shout Sister choirs in Ottawa. Jody performs a song live for the Space Cadets. We talk with Steve McNie, one of the organizers of a recent event in Midland called Canada Ukes -- Ontario's first ukulele festival! Thirteen people from the Bytown Ukulele Group (BUG) who attended the festival drop by to share their impressions and perform some uke tunes! 21-year old singer, songwriter and clawhammer banjo player Kaia Kater drops by to perform live and talk about her gig opening for Mary Gauthier at the Black Sheep this evening.
I heard a Song on the Radio
Amelia Curran - They Promised You Mercy

Goin' Back to Harlan
Shout Sister Choir - live recording

Long & Lonesome Old Freight Train
Chris Cuddy - Diamond Shine

When I Was A Broad
Damiel Romano - Come Cry With Me

Blue Streak Mama
Frazey Ford - Obadia

What an Idiot He Is
Bob Snider - The Street Takes You In

Bright Morning Star
Good Right Arm Stringband - Good Right Arm Stringband

New Mown Lawn
Heaven's Radio - Heaven's Radio

All My Friends
Lindi Ortega - Little Red Boots

Lesson In Everything
Lynn Miles - Downpour

Where I Went Wrong
Samantha Martin - Samantha Martin

Blue Mountain
Jody Benjamin - live in the studio

Perfect Storm
Dennis Ellsworth - Hazy Sunshine

The Long Long Road
Bytown Ukulele Group (BUG) - live in the studio

Taking Care of Business
Bytown Ukulele Group (BUG) - live in the studio

Opeongo Line
Bytown Ukulele Group (BUG) - live in the studio

Valley Forge
Kaia Kater - Sorrow Bound


En filant ma quenouille
Kaia Kater - Sorrow Bound


Southern Girl
Kaia Kater - live in the studio

Little Pink
Kaia Kater - live in the studio

Two Steps
Laura Smith - B'tween the Earth and My Soul