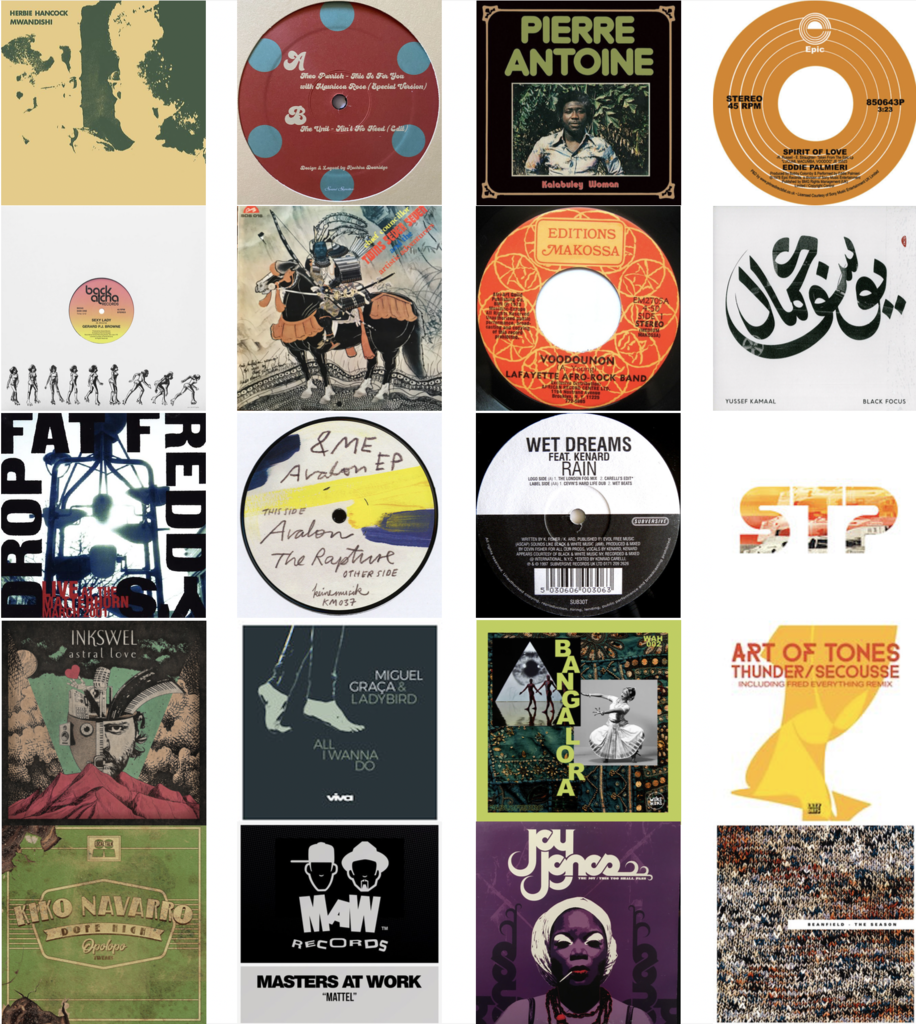 Friday Drive
Friday April 8th, 2022 with Trevor Walker
[ Rainbusting ]
Happy Friday Drivers! Running through a pretty mixed bag of goodies in hour one and we'll be taking it to the club in hour two. Thanks for taking the time and hope you enjoy the show! Extra curricular: Friday: Social Rollerskating: Ottawa Quad Session 21h-23h EST @Norm Fenn Gym 1125 Colonel By Tickets: oqs_february_march_sessions.eventbrite.ca Event page:
https://fb.me/e/1ALdlLSBy
Seth Troxler & Tiga @City At Night | 222 Slater 22h-2h EST Seth Troxler & Tiga Do Canada, in the most intimate settings! Friday Apr.8th inside City At Night, Ottawa. With support from Muallem. Event:
https://fb.me/e/2yY9Eh23d
Tickets:
www.cityatnight.ca/april8
Saturday: White Rabbit feat. T-23 (CKCU's Lost in Bass)
https://cod.ckcufm.com/programs/482/info.html
Trevor Walker & Rick Laplante @City At Night | 222 Slater 20h-2h EST Event:
https://fb.me/e/2hgrRdxnf
Tickets:
cityatnightapr922.eventbrite.ca
Ottawa's best dance music DJs every Saturday from 8pm to 2am at White Rabbit inside City At Night, curated by Framework Music. - A limited quantity of tickets are available online (valid for admission before 12am) - Table reservations/packages are recommended for groups and available online - Walk-ins are available on a first-come, first-served basis. FAQ:
www.cityatnight.ca/FAQ
VENUE:
www.cityatnight.ca
April 23 Ottawa Prog Vibes pres. Expeditions .03 DJ Doga Erbek with support from Nikoli from Music.Art.Ppl B2B with Alain M. @LIVE on Elgin | 220 Elgin St upstairs 21h - 2h EST Tickets: Early bird (online) $12.50 (until April 10) Mid bird (online) $15 (April 11-17) Late bird (online) $17.50 (April 18-gig day) Door (if available) $20 (if available)
www.liveonelgin.com/products/expeditions-02
Sunday: Megan Jerome Together Ensemble Live! @Irene's Pub 885 Bank St. 15h EST | $20 We have new songs! We are thrilled to share them with you! This is a general admission event - seating is not guaranteed. Please come early to get a good seat! Sparkling, soulful songs drawing on vintage and contemporary roots and jazz... If you've never caught Megan Jerome's life-affirming performances, you're in for a treat. Backed by the Together Ensemble—all stellar musicians in their own right—Jerome brings a big sound, rich harmonies and vintage keyboards to her original compositions. Variously described as roots, jazz, cabaret and R&B, her songs are really just 100% Megan. By intuitively connecting with her audience, Jerome draws us into her stories, her joy, and her love of life. Not to be missed! Megan Jerome, wurlitzer and voice Fred Guignion, guitars Don Cummings, organ Mike Essoudry, drums Tickets:
https://www.tickettailor.com/.../irenespubandresta.../666932
Event:
https://fb.me/e/1j7lFwh7S
If you feel you're not getting enough from the Friday Drive you can always check out the archive links going back at least three years. And if that's still not enough you can always join me most Tuesdays, Thursdays & Saturdays whenever possible.
twitch.tv/lifeboogie
20h | Tuesday/Thursday/Saturday
Ostinato (Suite For Angela)
Herbie Hancock - Mwandishi RE Album - Warner Brothers
Ain't No Need (Edit)
The Unit - Special Versions Single - Sound Signature
Ye Man Noun (Our World)
Pierre Antoine - Kalabuley Woman RE Album - Hot Casa Records
Spirit Of Love
Eddie Palmieri - Single RE - Epic
Keep Dancing
Gerard P.J. Browne - Single RE - Backatcha Records
Who Is My Lover (Talololufemi)
Chief Councillor Twins Seven Seven & The Artistic Adventurers - Album - Shanu Olu Records
Voodounon
Lafayette Afro Rock Band - Single - Makossa Records
Mansur's Message
Yussef Kamaal - Black Focus Album - Brownswood
end of first broadcast hour
Rain
Fat Freddy's Drop - Live at the Matterhorn Album - The Drop
Avalon
&ME - Single - Keinmusic
Rain (Cevin's Hard Life Dub)
Wet Dreams feat. Kenard - Single - Subversive
Honestly Sound
STP - Single - i! Records
Trippin'
Inkswel feat. Oliver Night - Astral Love Album - Atjazz Records Company
All I Wanna Do
MG + Ladybird - Single - Viva Recordings

Tasty Treats
MG - Unreleased - Release The Pressure


Bangalora
Pablo Fierro - Single - We're Here
Thunder
Art Of Tones - Secousse Single - Lazy Days

Dope High (Opolopo Tweak)
Kiko Navarro - Single - Local Talk
Mattel
Masters At Work - Single - MAW Records
This Too Shall Pass
Joy Jones - Single - Record Breakin' Music
The Season (Swag Remix)
Beanfield - Single - Compost Records