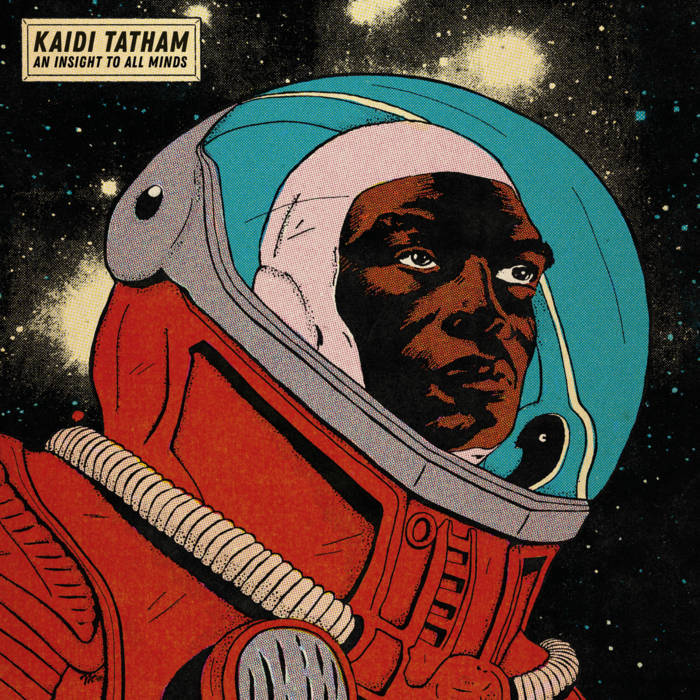 Friday Drive
Friday April 23rd, 2021 with Trevor Walker
[One Hour Warm Up Then Agent K!]
Welcome to this week's Friday Drive! Had a good time compiling the music for this episode but we'll see how it all translates as I roll out this week's mixtape. A pretty mixed bag with some extra digging on Kaidi Tatham with the release of his latest album "An Insight Into all Minds" I figured it was a good excuse to drop a little extra Agent K in hour two of the show. Aside from all of his solo work Kaidi Tatham is also well known for his work with Bugz In The Attic, Herbalizer, Dego and so many more. We're really only touching the tip of the iceberg of his huge catalog of work. Enjoy the ride! Get some Kaidi Tatham here:
https://kaiditatham.bandcamp.com
If you're not getting enough of the #ckcufmFridayDrive vibe check these out where you can Follow or subscribe:
twitch.tv/lifeboogie
www.mixcloud.com/trevor-walker4
Super Legal
Friends From Rio - Friends From Rio 2 Album - Far Out Recordings
Chungo feat. Uhmeer
Kaidi Tatham - An Insight To All Minds Album - First Word Records

Stro Kyat feat. Stro Elliot
Kaidi Tatham - An Insight To All Minds Album - First Word Records

Ease My Mind
Arrested Development - Single - Chrysalis
The Champ (Reggae Version)
The Mohawks - Single RE - Puma Supreme
Bump And Hustle Music
Tommy Stewart - Single RE - Dynamite Cuts

Jika Jika
The Boogie Man - Single RE - Vive La Musique

Homo Sapiens
L'Eclair + The Mauskovic Dance Band - Single - Les Disques Bongoe Joe
Sunu Reou
Professor Wouassa - Grow Yes Yes Album - Matasuna Rec.
Timoteo
Grupo Santurce - Single - Discos Fuentes
Sob A Luz Do Sol / Everybody Loves The Sunshine
A Bossa Eléctrica - Do Norte Single - WallenBink
Zona Sul
Friends From Rio - Friends From Rio 2 Album - Far Out Recordings
end of first broadcast hour
Low Ceilings
Andrew Ashong and Kaidi Tatham - Sankofa Season Album - Kitto Records
Intergalactic Relations
Kaidi Tatham - An Insight To All Minds Album - First Word Records

Thy Lord
Agent K - Feed The Cat Album - Laws Of Motion
Carry It Mongo Man
Kaidi Tatham - An Insight To All Minds Album - First Word Records

Feed The Cat
Agent K - Feed The Cat Album - Laws Of Motion
Rain
Kaidi Tatham - An Insight To All Minds Album - First Word Records

Could It Be
Kaidi Tatham - An Insight To All Minds Album - First Word Records

Rodney
Kaidi Tatham - An Insight To All Minds Album - First Word Records

Hands
Agent K - Feed The Cat Album - Laws Of Motion
Grudge Monkey Hustle
The Grudge Monkeys - Single - White Label
An Insight To All Minds
Kaidi Tatham - An Insight To All Minds Album - First Word Records