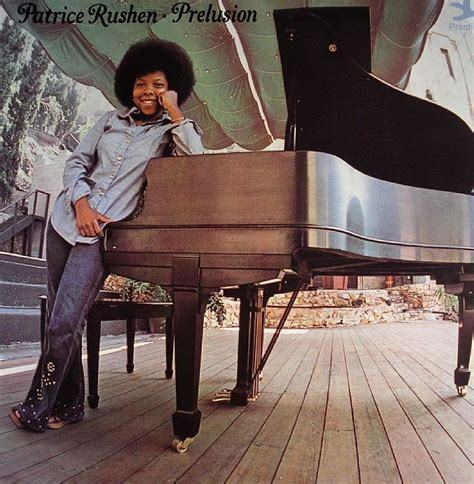 Friday Drive
Friday April 16th, 2021 with Trevor Walker
[Nothing To See Here...]
Welcome to this week's show! Nothing too exciting to announce for this week's show other than the usual mixtape with a little extra attention paid to Patrice Rushen in hour two, who has sadly been neglected on the Friday Drive. Expect a ride through the usual funky, jazzy, disco, soulful and worldly offerings Friday, 17h-19h EST time slot is known for. Thanks for taking the time and happy listening! If on demand isn't satisfying you streaming needs you can always check out these links:
twitch.tv/lifeboogie
www.mixcloud.com/trevor-walker4
soundcloud.com/trevorlifeboogiewalker
Keep up to what I'm up to here: @lifeboogie (Instagram / Twitter)
www.facebook.com/djtrevorwalker
Touch Me
Katherine Moses - Self Titled Album - CBC

Cuidado!
That's How It Is! - Mini LP Album - That's How It Is!
Gnawa
Makaya McCraven - Spiritual Jazz 13: Now! Part One / Modern Sounds For The 21st Century v/a Album - Jazzman

Yerefrefre
Ogyatanaa Show Band - African Fire - Yerefrefre Album RE - Survival Research

Southern Man
Sylvester - Sylvester and The Hot Band Album - Blue Thumb
Toda Meninha Baiana
Gilbert Gil - Realce Album - Elektra
Batuque
Balako - Balako Edits v/a EP - Razor N Tape
Blues A Volente
Baden Powell & Janine - Images On Guitar Album - MPS
end of first broadcast hour
Section #1: Basic
No Sé - Quelle Aventure Album - GAP
All Bebbe Guia
Hugo Heredia - Mananita Pampera Album - Jazz Room Records
Funk it Up
Miami - Single - Jay Boy
Forget Me Nots
Patrice Rushen - Single - Elektra
Number One
Patrice Rushen - Straight From The Heart Album - Elektra
Lowdown
Boz Scaggs - Single - Colombia
Wild and Free
Major Lance - Single - Playboy Records
Let No Man Put Us Under (Kadena multitrack edit)
First Choice - Single - Galaxy Sound Co.
Haw-Right Now
Patrice Rushen - Prelusion Album - Prestige
Got to Get Your Own
Reuben Wilson and the Cost of Living - Single - Dynamite Cuts
Got2FindAWay
Osunlade - Single - Yoruba
Waterline
A Certain Ratio - Single - Factory
The Season (Swag's vocal mix)
Beanfield - Single - Compost Records
end of broadcast