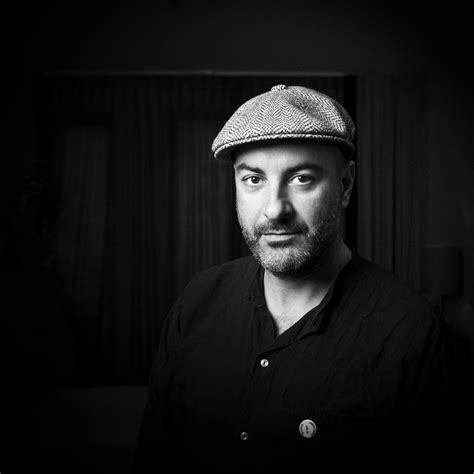 Friday Drive
Friday February 19th, 2021 with Trevor Walker
[lifeboogie Phil Asher/ Restless Soul tribute mixtape]
This week we're focusing our spotlight on a hero of mine that I've been following since before I knew I was following him. A man with numerous aliases Restless Soul, Electric Soul, Modaji, Focus, Phoojun, Plash, Woolfe, Restless Soul Fun Band to name a few. Also, behind numerous productions, remixes a staple and dearly loved selector, producer out of the UK deep House, Broken Beat, UK Soul & Hip Hop scenes, also greatly respected globally, Phil Asher! Phil, sadly, just passed January 22 and I put together this tribute mixtape for my recently launched lifeboogie Vision venture and thought it would be great to share the music with my CKCU family! Wasn't enough time to fit everything into the on air broadcast so there's some extra content on demand. Kicking things off with something from one of my favourite Phil Asher "Restless Soul" productions & collaboration with Nathan Haines album "Sound Travels", which we'll be sampling from quite a bit throughout the show. There's a tribute page you can check out to see how big an influence Phil's been over the years.
https://www.facebook.com/philashertribute
Here's also an article that could be worth a glance:
https://5mag.net/news/phil-asher-producer-dj-genius/
Happy listening!
Wonderful Thing
Nathan Haines - Sound Travels (A Restless Soul Production) Album - Chili Funk
Honeycomb
Nathan Haines - Sound Travels (A Restless Soul Production) Album - Chili Funk
Taking Over Me
Restless Soul Fun Band feat. Zaniska - Fun Album - BBE
The Illest Hobo
Nathan Haines - Sound Travels (A Restless Soul Production) Album - Chili Funk
Draw Your Bow
Restless Soul Fun Band feat. Shea Soul - Fun Album - BBE
Everytime
Restless Soul Fun Band ft. Zaniska - Fun Album - BBE
Squire For Hire
Nathan Haines ft. Marlena Shaw - Single - Chili Funk
Missing
Restless Soul Fun Band ft. Zaniska - Fun Album - BBE
Turn Me Out
Restless Soul ft. Shea Soul - Single - Raw Fusion
Having Your Fun
Focus - Having Your Fun Album - Versatile
Here Come One
Electric Soul - Single - People
Motor Launch For Hire
Back To Earth - Fin De Camin EP - Laws Of Motion
end of first broadcast hour
13 & Good
Restless Soul Fun Band - Fun Album - BBE
Believe
Nathan Haines - Sound Travels (A Restless Soul Production) Album - Chili Funk
A New Song
Electric Soul - Single - People
Son Of Ra Ra
Restless Soul - Future Sounds Of Jazz - Vol. 6 v/a Album - Compost Records
Let Me Down Easy
Los Jugaderos - The Barrio Stress E.P. - Jus' Trax
Ooh U & I (Phil Asher Restless Soul Remix)
Lyric L - Single - Altered Vibes
Marvin Is One
Focus - Having Your Fun Album - Versatile
Reach Inside (Restless Soul Peaktime Mix)
Bah Samba - Single - Estereo
Je Me Souviens
Electric Soul - Single - People
Earth Is The Place
Nathan Haines feat. Verna - Sound Travels (A Restless Soul Production) - Chili Funk
end of on air broadcast

exclusive on demand content follows
Schoolin'
Phil Asher - unreleased - unreleased
Blackcurrent
Phoojun - Co-Operation - Vol. 1 v/a Album - Co-Operation Recordings
Namby It Ain't (I Ain't Sorry)
Phil Asher - Single - Restless Soul
Rainbow
Phoojun - The Off Centre Sampler ‎(12", Smplr) Single - BBE
Let It Go
Nathan feat. Rich Medina - Sound Travels (A Restless Soul Production) - Chili Funk
Outboard Jeopardy
Modaji - Single - Laws Of Motion
Jangmeen
Woolph - The Woolph EP - Classic
Chaos In The Boardroom
Phlash 3000 feat. Rich Medina - Single - Estereo
Holdin' On (Restless Soul Remix)
31. Champion Soul - Single - Sunshine Enterprises