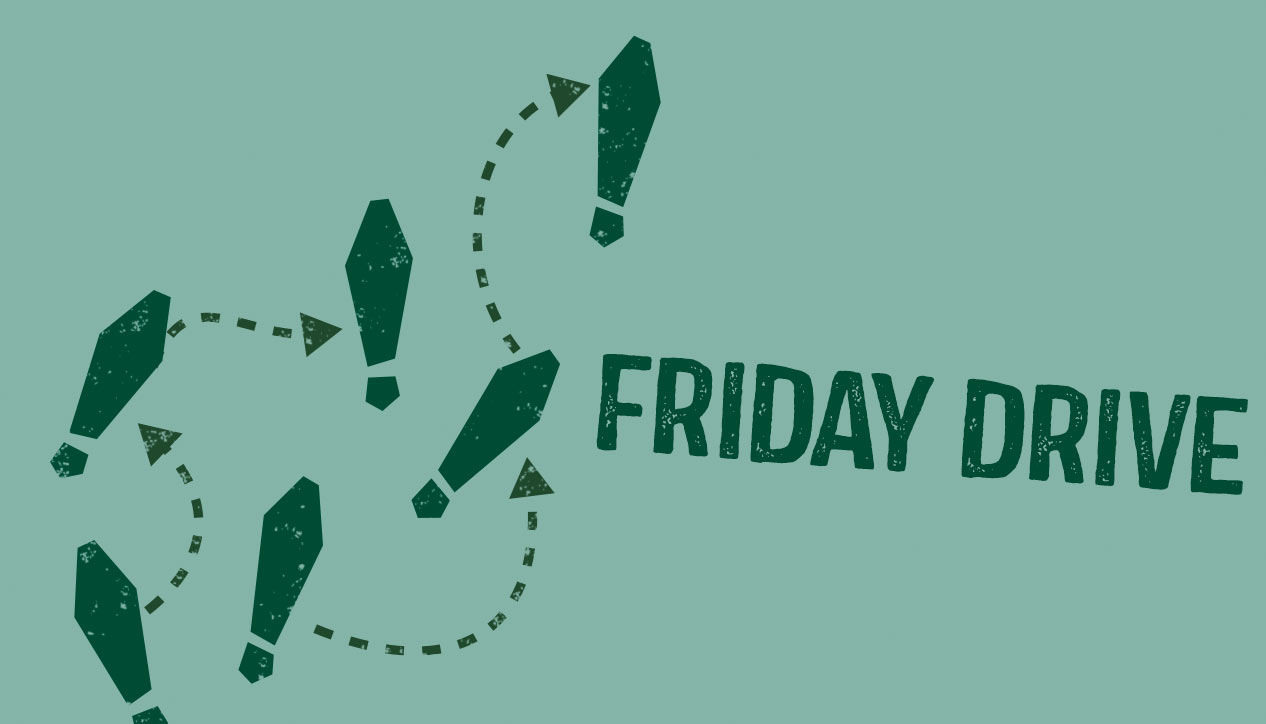 Friday Drive
Friday January 1st, 2021 with Trevor Walker
"Moody Groover New Year Mover"
Happy New Year! Been somewhat missing the feeling of spinning for a live crowd in person this year and although I believe NYE is kind of overrated so it was fun to put a "NYE" set together with no pressure to keep a dance floor. Today's show ended up starting on a moody mid tempo tip and progressively builds over the two hours with some deep left field modern club/ not club vibes to bless the first day of the new year. All the best to all of you in 2021! Happy listening!
Choking
Doctor L - Crazy Afrobeat Vol 2 v/a Album
Cumbia Del Valle (ft. Mauro Aboganster)
Bosq - Y Su Descarga Internacional Album

O Galo Cantou Na Serra (Original Mix)
Derun featuring Coral Filhos De Oxossi - Single

Pé Di Bissilon (Detroit Swindle Remix)
Bandé-Gamboa - Single

Europe
Sound Support - Stab By Stab EP

Painting Of Relaxation
Kalabrese & KAYYAK - Single

Reprogram
Witch Prophet - Single

Yesu San Bra (Tiger Tigre Rework)
Pat Thomas - Ebo Taylor & Pat Thomas Disco Highlife Reedit Series Vol 3 EP
Here To Luv Myself
Samii - Figuring it Out - Samii EP
See-Line Woman (Extended Mix)
Atjazz feat. Dominique Fils-Aimé - Single
end of first broadcast hour
Elephants
Art Of Tones - LZD XV-II - 15 Years of Lazy Days PT2 : 2010- 2015 v/a Album


I'll Take You In [Atjazz Remix]
Fred Everything feat. Robert Owens - Single


d2
Bunker Beats - Basement Tracks EP

Em Carne Viva
Brighter Days - Brighter Days Album
One Shot ft Capitol A
Rafael Moraes - Single

Trippin' (feat. Oliver Night)
Inkswel - Single

Me Deixa Louca
Nu Azeite feat. Bia Barros - Single

Lord I'm Trying
Tom Noble - Marcel Vogel's Lumberjacks In Hell v/a Album
Work It Out (People)
Soul Central - Work It Out (People) EP

Make No Time
Kalabrese & KAYYAK - Single

Oil On Fire
Doctor L - Rare Moods Album