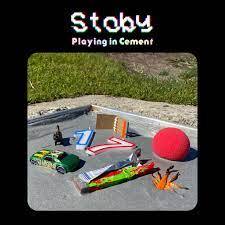 The Guest List
Thursday December 15th, 2022 with Joe Reilly
Interviews with Caroline Marie Brooks of Good Lovelies and Kevin Schiemann and Maryse Betournay of Stoby
Note: When you record on Zoom you don't have any control over the sound levels... so my apologies as Caroline Marie Brooks's levels are pretty low in this interview today. So you'll have to listen closely to that one. We open the show today talking to Caroline Marie Brooks of Good Lovelies about the group's Christmas concert in the Babs Asper Theatre at the National Arts Centre on Friday night (Dec. 16th.) We talk to Caroline about how they try to change up the show each year and how rewarding it is to have some of their original Christmas songs become part of family traditions across Canada. She also reveals that she'll be back in town in June at Red Bird live for a solo show with her friend Ben Kunder. Get more information about Good Lovelies here:
https://goodlovelies.com
For tickets to their Christmas show use this link:
https://nac-cna.ca/en/event/31951
Then we talk to Kevin Schiemann and Maryse Betournay of the local group Stoby. We talk about the group's new e.p. Playing In Cement and several songs on that e.p. We hear about the inspiration for these songs and how the group has been honing its skills in the studio. You can see Stoby performing at Club SAW on Saturday night (Dec. 17th.) If you're interested in Stoby's music use this link:
https://stoby613.bandcamp.com/album/playing-in-cement
And if you'd like tickets to their concert (with Backseat Dragon, Neon Ghosthouse and Juventud) use this link:
https://www.ticketweb.ca/event/stoby-backseat-dragon-neon-ghost-club-saw-tickets/12651045?pl=spectrasonic
We wrap up the show with two of my favourite songs of 2022 from The Ring Shepherds and Ken Yates. Enjoy. Thanks for listening. Get out and see some live music this week. And thanks for donating to our annual funding drive... and if you didn't get a chance to yet then please consider it and use the Donate links on any of our web pages. We need your support to keep broadcasting for another year.
You Don't Have To Be A Santa Claus
Good Lovelies - Evergreen

The Garland
Good Lovelies - Evergreen

I Can't Always Be There
Caroline Marie Brooks - Everything At The Same Time

Match
Stoby - Playing In Cement


Mission To Mars
Stoby - Playing In Cement


Living In Automobiles
Stoby - Playing In Cement


A Day Closer To Everything
The Ring Shepherds - A Day Closer To Everything (single)


Cerulean
Ken Yates - Cerulean