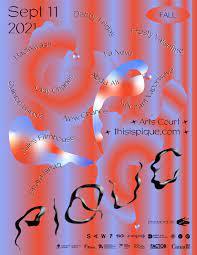 The Guest List
Thursday September 9th, 2021 with Joe Reilly
Interviews with Amanda Rheaume about her new record label and with Rachel Weldon about Debaser's event Pique this Saturday
On the show today we talk to Ottawa singer-songwriter Amanda Rheaume about a new record label she has started with Shoshona Kish (of Digging Roots.) Ishkōdé Records is dedicated to the music of Indigenous artists and we talk to Amanda about how the label got started and what she and Shoshona hope to accomplish with it. We play the first singles released by the label, "The Healer" by Digging Roots and "Ocean Breath" by Aysanabee. Don't miss Aysanabee when he performs at RBC Bluesfest on September 23, along with Half Moon Run and Tokyo Police Club. Check out this beautiful video mini-doc about Aysanabee here:
https://www.youtube.com/watch?v=hu3QZBitG4g
And these links for Ishkōdé Records, Amanda, Digging Roots and Aysanabee.
https://www.ishkoderecords.com
http://www.amandarheaume.com
http://www.diggingrootsmusic.com
https://aysanabee.bandcamp.com/track/ocean-breath
Next we talk to Rachel Weldon about her amazing arts production group Debaser. She has been busy with Debaser during the pandemic and recently produced a virtual concert series called Many Moons . This weekend Debaser is producing a multi-media arts presentation with concerts, installations and virtual events at Arts Court and the Ottawa Art Gallery. It is called Pique. Rachel explains what will be happening and we hear some music from a pair of artists appearing as part of Pique. Here is the link to where you can get tickets:
https://www.eventbrite.ca/e/pique-fall-edition-tickets-167217719701
And here is more information about Pique:
https://thisispique.com
And about Debaser:
https://www.debaser.ca
And where you can watch the Many Moons Video Concert Series here:
https://manymoonsconcerts.com
The Skin I'm In
Amanda Rheaume - The Skin I'm In

The Healer
Digging Roots - Single The Healer - Ishkōdé Records


Ocean Breath
Aysanabee - Single Ocean Breath - Ishkōdé Records

Flood - Kuuq
Silla and Rise - Debut

Spiraling
Abdu Ali - FIYAH!!!
Earth House (Turning)
New Chance - Real Time - Indie (on Bandcamp)