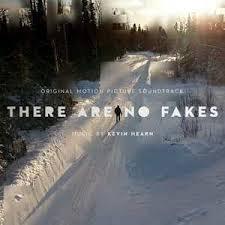 The Guest List
Thursday June 17th, 2021 with Joe Reilly
An interview with Kevin Hearn (Barenaked Ladies) about a documentary film There Are No Fakes as Kevin is a key player in the film and he created the score for the film.
Today we speak to Kevin Hearn who you may know from his work with the Barenaked Ladies. Outside his work with the Barenaked Ladies Kevin has enjoyed a very active solo career, and as part of that career he has written the score to documentary film, There Are No Fakes. The film tells the story of Kevin's lawsuit against and art dealer for selling him a forged piece of art - as the artwork was supposedly created by celebrated Indigenous visual artist Norval Morrisseau. The first half of the film takes us through the lawsuit and the various art dealers who peddle in forged Morrisseau paintings. The second half of the film takes us to Thunder Bay where a group of white men had set up a ring for creating and moving these forged paintings. Kevin is both a key figure in the film and he has created a lovely soundtrack to go with the film. Much of the soundtrack which was recently released features beautiful music from the second half of the film. We talk to Kevin about this film, and how it came into existence and the journey he went on as the filmmakers probed deeper and the story got darker. It is an important film to watch and think about as we continue to learn more about Canada's attempted genocide of the Indigenous people and the roles that so many people have played attempting to dominate, control and destroy Indigenous culture. And it is a great soundtrack that stands on its own as a listening experience. You can watch the film for free on TV Ontario's website using the link below:
https://www.tvo.org/video/documentaries/there-are-no-fakes
For more information about the film and the soundtrack use these links:
https://www.therearenofakes.com/
https://kevinhearn.com/
It is National Indigenous Peoples Day on Monday, June 21. Find out more information about the day using the links below:
https://www.rcaanc-cirnac.gc.ca/eng/1100100013248/1534872397533
https://wabano.com/
Stay well out there.
There Are No Fakes Opening Theme
Kevin Hearn - There Are No Fakes: Original Motion Picture Soundtrack


Tim
Kevin Hearn - There Are No Fakes: Original Motion Picture Soundtrack


The Buyers
Kevin Hearn - There Are No Fakes: Original Motion Picture Soundtrack


The Money River
Kevin Hearn - There Are No Fakes: Original Motion Picture Soundtrack


A Sacred Place
Kevin Hearn - There Are No Fakes: Original Motion Picture Soundtrack


Provenance
Kevin Hearn - There Are No Fakes: Original Motion Picture Soundtrack


Blind In The Right Eye
Kevin Hearn - There Are No Fakes: Original Motion Picture Soundtrack


Dallas
Kevin Hearn - There Are No Fakes: Original Motion Picture Soundtrack


No More Tears To Cry
Kevin Hearn - There Are No Fakes: Original Motion Picture Soundtrack