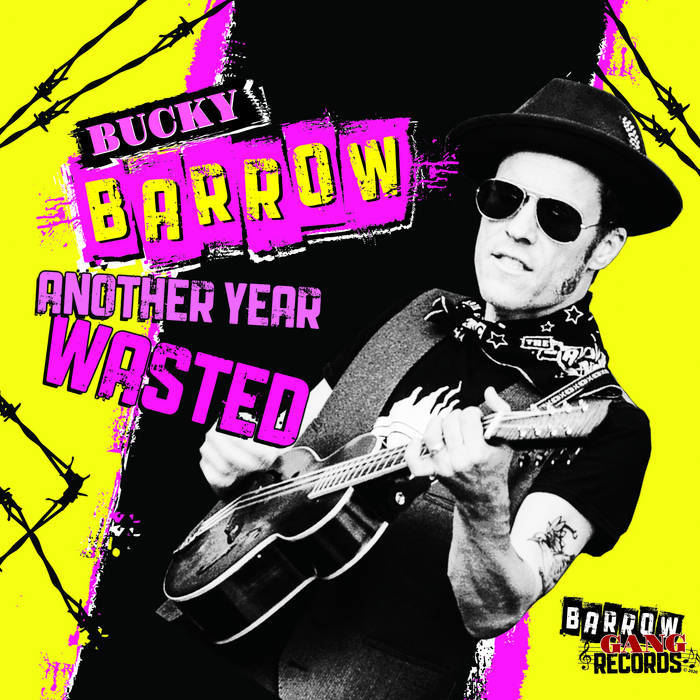 The Guest List
Thursday March 18th, 2021 with Joe Reilly
Interviews with Rob Snasdell-Taylor about his new album under the name Bucky Barrow - it's called "Another Year Wasted" and Bernard Frazer about the new album he has released with Church of Trees - it's called "Pause"
Two interesting new releases from two local artists featured on the show today. We open with Bucky Barrow's first solo album, Another Year Wasted. Bucky Barrow is Rob Snasdell-Taylor who has worked with many groups over the years in Ottawa and is just now getting around to releasing a solo recording. He talks to us about how this came about during the COVID pandemic lockdown and how the lockdown affected the songs and the recording process. He also talks about how he has started making musical instruments and how much he misses making live music and hanging out with his musician friends and he hopes he can do so again soon. Check out the album here on Bandcamp where you can listen to it or purchase it.
https://buckybarrow.bandcamp.com/album/another-year-wasted
Then we talk to Bernard Frazer of the group Church of Trees about the new album Pause. We talk about working with Carole Pope (of Rough Trade fame) on the song "World's A Bitch" and with Rob Preuss (The Spoons) on production and remixes and with Jordan Zadorozny (Blinker the Star) as well. We also talk about the very personal nature of the song "Lost My Job" and the beautiful piece "Whales." This version of the program features an additional interview segment about Rob Preuss's remixes and the full version of "Whales" which could not fit in the 60 minute broadcast version of the show. Check out the music of Church of Trees here:
https://churchoftrees.bandcamp.com/
http://www.churchoftrees.com/
Support local and independent music and purchase the music of indie artists if you can afford to so that they can keep making great music for us to enjoy.
Breaking
Bucky Barrow - Another Year Wasted - Indie (on Bandcamp)


Smoke
Bucky Barrow - Another Year Wasted - Indie (on Bandcamp)


Rays
Bucky Barrow - Another Year Wasted - Indie (on Bandcamp)


Slings and Arrows
Bucky Barrow - Another Year Wasted - Indie (on Bandcamp)


World's A Bitch (featuring Carole Pope)
Church of Trees - Pause - Indie (on Bandcamp)


Lost My Job
Church of Trees - Pause - Indie (on Bandcamp)


Powerful Love (robpreuss Hypnotize Mix)
Church of Trees - Pause - Indie (on Bandcamp)


Whales
Church of Trees - Pause - Indie (on Bandcamp)