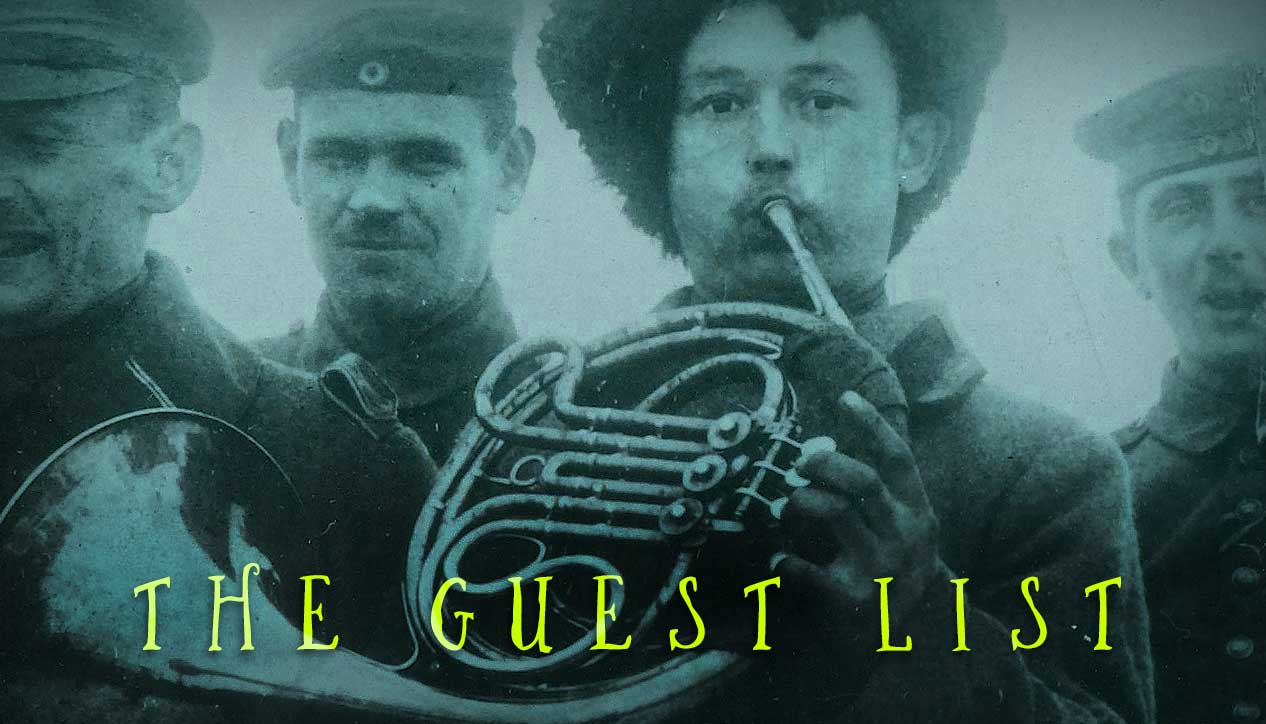 The Guest List
Thursday December 7th, 2017 with Joe Reilly
Interviews with Megan Jerome, Little Scream and Jason Collett about the New Constellations: Nation(s) Wide Tour of Music and Arts
We start off the show talking to Ottawa singer-songwriter Megan Jerome about her new album Ooh Ahh and the show next week to launch the album at the National Arts Centre on Wednesday, December 13. We kick things off with the song "F_ck It! Your Voice Is Love!" which prompts a discussion about the importance of singing and following your dreams - no matter what they might be. We also talk about the amazing musicians that helped Megan record this album, many of whom will join her on stage on the 13th for her special show. Megan's sharing about working with one of her vocal inspirations Rebecca Campbell will be echoed later in the show when we talk to Little Scream about working with a singer she really admires.
https://meganjerome.com/
https://nac-cna.ca/en/event/17623
Collaboration is a big theme on the show today, and up next we talk to Jason Collett about the New Constellations: Nation(s) Wide Tour of Music and Arts which brings a stellar cast of musicians, poets and other artists to Ottawa on Saturday night (December 9) at the Bronson Centre. Collett is the force behind this special tour that brings together Indigenous and non-Indigenous artists in a presentation that has brought about some very special moments for Collett and the other performers. Collett shares the inspiration for this tour and talks about the special moments... and what to expect here in Ottawa on Saturday night.
https://www.spectrasonic.com/event/1580562-new-constellations-ottawa/
http://www.jasoncollettmusic.com/home/
Finally we check in with Little Scream (Laurel Sprengelmeyer) about her show tonight at the 27 Club. She tells us that she will be testing out some new songs before a live audience for the very first time and that she hopes to have a new album out by the end of 2018. We also talk about the songs on her last album "Cult Following" and how the songs were influenced by Prince's "Purple Rain" and feature guest appearances by people like Sufjan Stevens and one of her inspirations - Mary Margaret O'Hara. My apologies for the issues with Spotify playing the 2nd song by Little Scream.
https://www.spectrasonic.com/event/1589458-little-scream-ottawa/
https://www.littlescream.com/
Get out and see some live music this week!
F_uck It! Your Voice Is Love!
Megan Jerome - Ooh! Aah! - Indie


Stars Streak Across the Sky
Megan Jerome - Ooh! Aah! - Indie


The Gift of Love
Stars - There Is No Love In Fluorescent Light - Gangland


Song and Dance Man
Jason Collett - Song and Dance Man - Arts and Crafts

Love As A Weapon
Little Scream - Cult Following - Dine Alone Records

Evan
Little Scream - Cult Following - Dine Alone Records