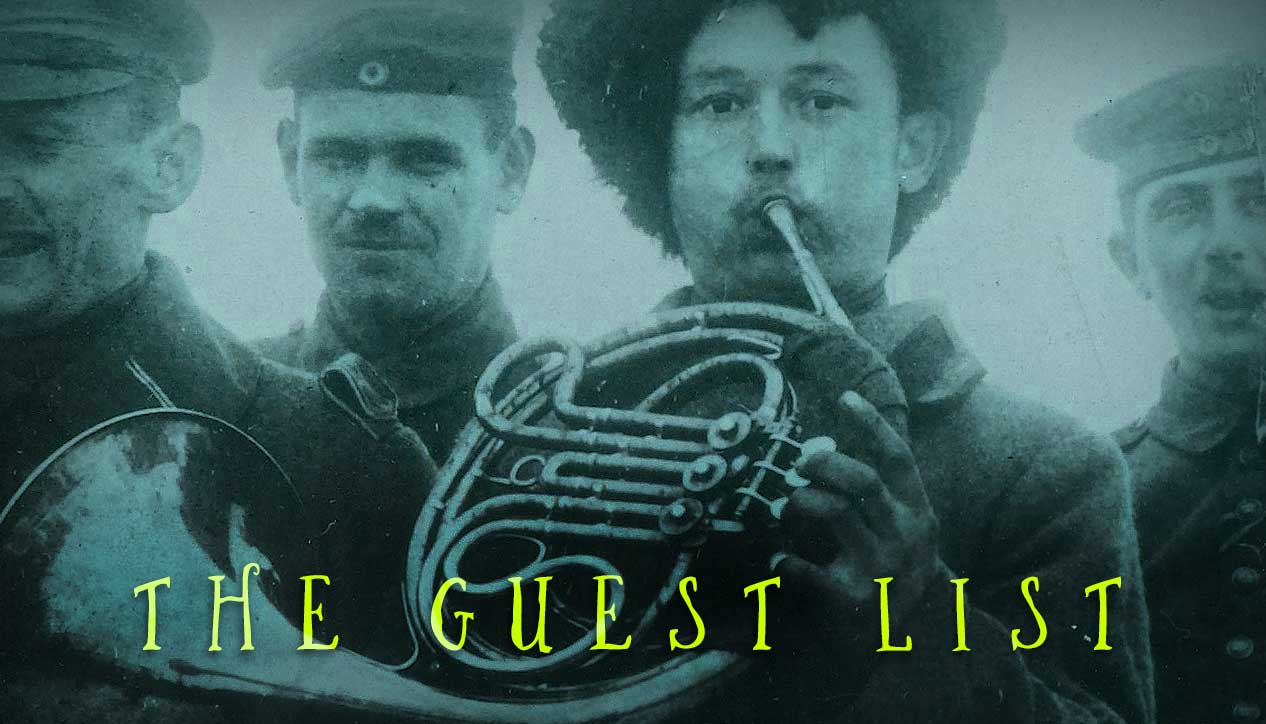 The Guest List
Thursday October 22nd, 2015 with Joe Reilly with Slo' Tom
Interviews with Jonathan Becker, Thunder Uncle, The Whiskey Fields and Caveboy
Check out a couple of CKCU Benefits coming up on Friday and Saturday night (Oct. 23 and 24.) Slo' Tom dropped by to talk up the shows he's producing for CKCU this weekend. And he helped interview the artists as well! First up was Jonathan Becker followed by John Kylie from Thunder Uncle and then we talked to Jeff from Whiskey Field. A bunch of great Ottawa-based artists making great music. We had fun talking to them and hopefully encouraged you to get out to see them on Friday and Saturday night. The Friday night lineup includes Mere Humans, Banditas and Thunder Uncle. The Saturday lineup includes Jonathan Becker, The Whiskey Fields and then Slo' Tom. We wrapped up the show by featuring the music of Caveboy and chatting with Lana Cooney who plays drums with the band. We talked about the mix of moody tunes with more upbeat, danceable numbers and how they have worked to create a real vibe in the live setting. Check out Caveboy when the band comes to Ottawa with Dear Rouge on Thursday, October 29th at Mavericks. Get out and see some live music this week and be sure to support CKCU-FM for another year.
I Want To See the Light (Lost From Your Eyes)
Sarah MacDougall - Grand Canyon - Indie

Tiger Lilies
Jonathan Becker - Unreleased Track - Indie


Southern Child
Jonathan Becker and the North Fields - The North Fields - Indie

Off My Meds
Thunder Uncle - New Track/Souncloud - Indie


Whiskey Drunk
Whiskey Fields - New Track/Soundcloud - Indie


Love Song
Caveboy - Caveboy - Indie


Muscle Memory
Caveboy - Caveboy - Indie


Gotta Little Problem
Slo' Tom and the Handsome Devils - I'm Sick - Indie