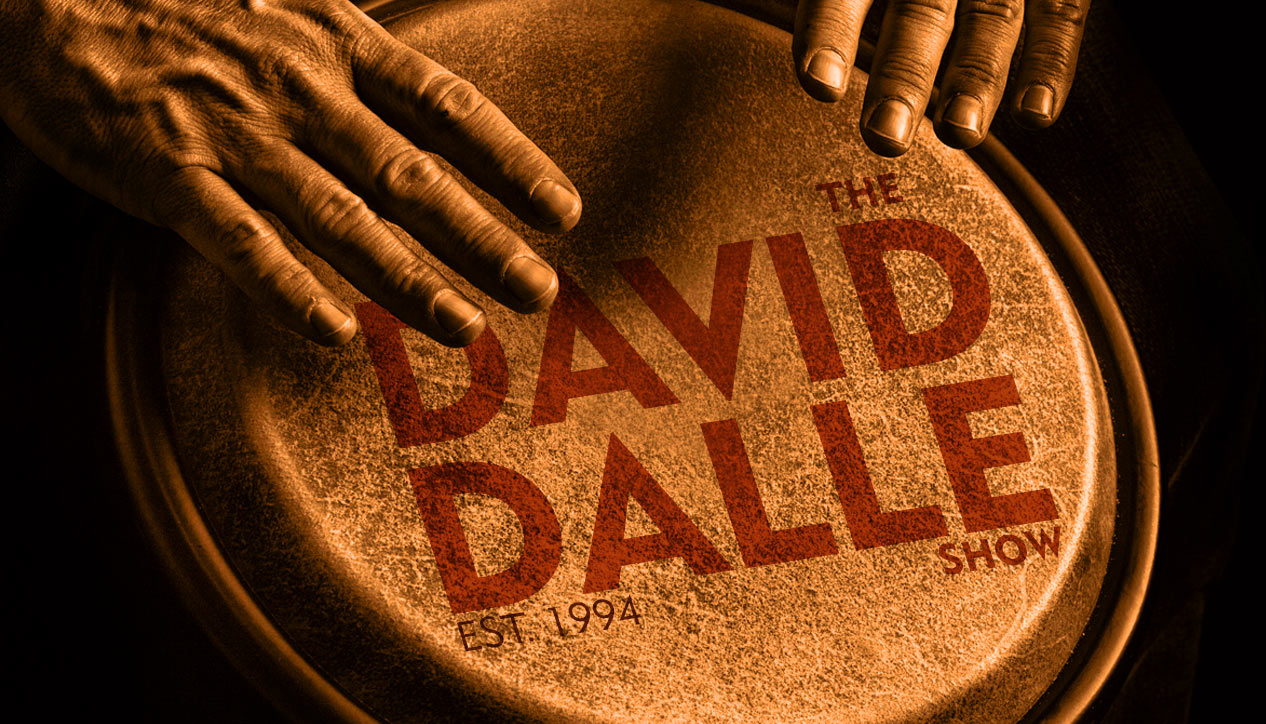 David Dalle
Thursday March 15th, 2012 with David Dalle
The music that went into my new show promo
The first 11 tracks are the musical pieces which went into my new promotional ad for my show. A long time in coming, I finally stopped procrastinating and created it. About 68 minutes of music condensed into 80 seconds, it was hard to do but I was very happy with the mix I ended up with. With a few glaring exceptions (e.g. no Persian music), I believe it does tell a good story of what my show is about. For the full story, you'll have to tune in every Thursday from 2-4pm of course!
Manea tiganilor
Fanfare Ciocarlia - Baro Biao - Piranha
Symphony no. 8 in F Op. 93 4th movement transcribed for piano solo
Ludwig Van Beethoven, transcribed by Franz Liszt/Cyprien Katsaris - Symphonies no. 6 and 8 - Teldec
Cocktail andalou
Maurice el Medioni - Cafe Oran - Piranha
Bitnadini Tani Lih
Musicians of the Nile - Charcoal Gypsies - Realworld
Timini
Fatala - Gongoma Times - Realworld
Cico Mangual
Paracumbe - Tambo - Ashe
Moussolou
Salif Keita - Moffou - Universal
Maki Madni
Ustad Nusrat Fateh Ali Khan & Party - The Last Prophet - Realworld
Kajri
Ustad Bismillah Khan - Shaadi Ki Shehnaiyan - EMI
Marhba belarssane
Ben Souda - Moroccan Gypsies - ARC
Nun ist das Heil und die Kraft BWV 50
Johann Sebastien Bach/Monteverdi Choir, English Baroque Soloists, John Eliot Gardiner - Motets - Erato
Shostakovich's mournful 8th string quartet was dedicated to the victims of fascism and war. It is also one of his most auto-biographical works with the use of many musical codes, most prominently his own musical motif DSCH (notes d, e-flat, c, b in German) which is prominent in every movement of the quartet. He also quotes his 1st and 5th symphonies, 2nd piano trio, 1st cello concerto and his opera Lady Macbeth of Mtsensk, one of his greatest success when it was premiered in 1934, it became the first source of denunciation by the Communist party in 1936 which led to decades of official pressure on Shostakovich which almost broke him. When he composed this quartet in 1960 he planned it to be his epitaph and was considering suicide. It also made him hide his protest behind musical codes and compose mostly instrumental music.

March 15th is the 1 year anniversary of the ongoing Syrian uprising with no end in sight of the violence and oppression. Shostakovich having lived through Stalin's terror, seeing friends and colleagues disappear, World War II, and spending his entire life in the Soviet Union, he would certainly have understood and championed the yearning for freedom of the Syrian populace.
String Quartet no. 8 in c minor Op. 110
Dmitri Shostakovich/The Manhattan String Quartet - Complete String Quartets vol. 3 - Ess.a.y
Wasla mada'ih nabawiyya: Salawat
Sabri Moudallal - Songs from Aleppo - Institut du Monde Arabe
Wasla mada'ih nabawiyya: Ahmad ya habibi
Sabri Moudallal - Songs from Aleppo - Institut du Monde Arabe
Wasla mada'ih nabawiyya: Ya hadi/Adhan
Sabri Moudallal - Songs from Aleppo - Institut du Monde Arabe
Wasla mada'ih nabawiyya: Tal'a al-badru alayna
Sabri Moudallal - Songs from Aleppo - Institut du Monde Arabe