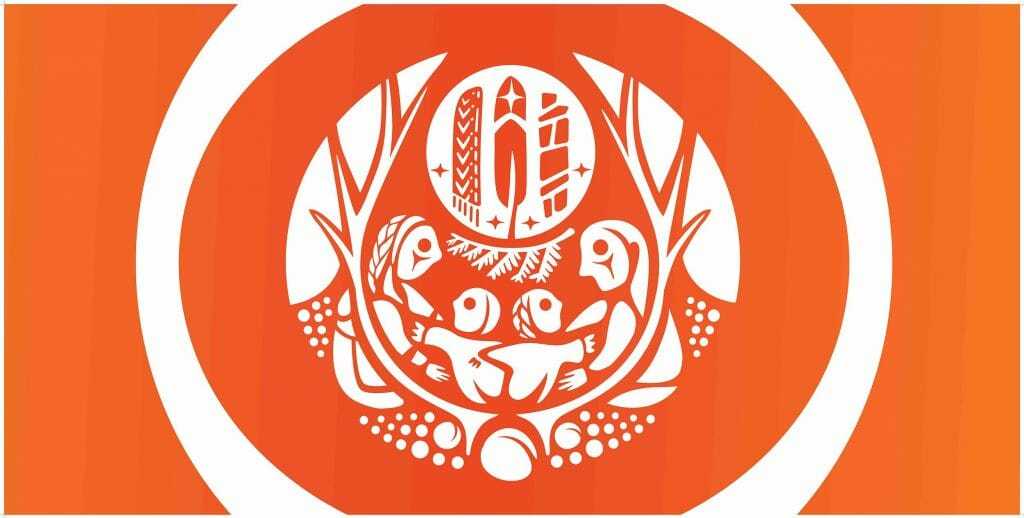 David Dalle
Thursday September 30th, 2021 with David Dalle
National Day of Truth and Reconciliation: First Nations, Inuit, and Métis music.
Today is the first National Truth and Reconciliation Day. The day honours the lost children and Survivors of residential schools, their families and communities. Today we will hear exclusively music from Canada's First Nations, Inuit, and Métis-a broad range of music ranging from traditional songs to electronica, hip-hop, and brilliant musical experimentations.
We start with a new version of Willie Dunn's 50 year old Native protest anthem "I Pity the Country" by Nishnaabeg singer and author Leanne Betasamosake Simpson from her 2021 album "Theory of Ice".
I Pity the Country
Leanne Betasamosake Simpson - Theory of Ice - You've Changed Records

Northern Voice Singers are a terrific group from Wemotaci, Quebec.
New Round Dance Song
Northern Voice - Tribal Spirit - Tribal Spirit

Jeremy Dutcher is one of my favourite Canadian artists, a classically trained Wolastoqiyik First Nations singer, his debut album is a brilliant revival of old Wolastoqiyik songs in his unique contemporary style.
Pomok naka Poktoinskews
Jeremy Dutcher - Wolastoqiyik Lintuwakonawa - Independent

The Halluci Nation, formerly A Tribe Called Red, needs no introduction to Ottawa listeners.
R.E.D.
A Tribe Called Red feat. Yasiin Bey, Nancy & Black Bear - We Are the Halluci Nation - Radicalized Records

Exquisite Ghost are from Peguis First Nation and based in Winnipeg. They explore electronica.
The Heart (B SIde)
Exquisite Ghost - The Heart - RPM Records

Silla & Rise are a trio mixing Inuit throat singing with EDM. Silla being the two throat singers Cynthia Pitsiulak and Charlotte Qamaniq from Nunavut and Rise being Ottawa's Rise Ashen, DJ and producer.
Nuna
Silla & Rise - Debut - Independent

A Tribe Called Red's collaborating with the incomparable Tanya Tagaq.
Sila
A Tribe Called Red feat. Tanya Tagaq - We Are the Halluci Nation - Radicalized Records

Samian is a Montreal based Hip-Hop singer who sings mostly in Anishinabe.
Anishinabe
Samian - Anishinabe - Independent

Mob Bounce are a Wet'suwet'en First Nations duo from Moricetown BC who do a mix of Hip-Hop and EDM.
Gather Your Feathers
Mob Bounce - Transformation - RMP records

Cris Derksen is North TallCree from Alberta and a classically trained cellist and composer. She is a brilliant performer and improviser and composes exquisite music, such as this orchestral setting for Northern Voice's Round Dance.
Round Dance
Cris Derksen featuring Northern Voice - Orchestral Powwow - Tribal Spirit

Tanya Tagaq is one of the most innovative and unique artists anywhere. See her perform live whenever you get the chance! We hear her live performance at the the 2014 Polaris Music Awards which she won with her album "Animism".
Uja/Umingmak
Tanya Tagaq - Live at Polaris Music Awards 2014

For the second half the program, we will hear Red Sky Performance, a company of contemporary Indigenous performance based in Toronto. They mix dance, theatre, music, and multi-media. We will hear a recording of their 2017 production "Miigis". From their performance notes:
Miigis reveals the power of nature and Indigenous prophecy. In Anishnaabe culture, the miigis shell represents the "the perfect breath" of life, a symbol that informs our origin story of travel from the Atlantic Coast to the Great Lakes. Fusing contemporary Indigenous dance with athleticism in an extraordinary form, Miigis explores the catalysts for movement, ancestral forces and living memory, and the cycle of life.
Big Water
Red Sky Performance - Miigis - Red Sky Performance

Miigis Journey
Red Sky Performance - Miigis - Red Sky Performance

Chi-Miigwetch
Red Sky Performance - Miigis - Red Sky Performance

Underwater Panther
Red Sky Performance - Miigis - Red Sky Performance

Asin
Red Sky Performance - Miigis - Red Sky Performance

Ziibi
Red Sky Performance - Miigis - Red Sky Performance

Gizaagin
Red Sky Performance - Miigis - Red Sky Performance

I Am The Water
Red Sky Performance - Miigis - Red Sky Performance

Missing Mom
Cris Derksen featuring Sheldon Sundown - Orchestral Powwow - Tribal Spirit