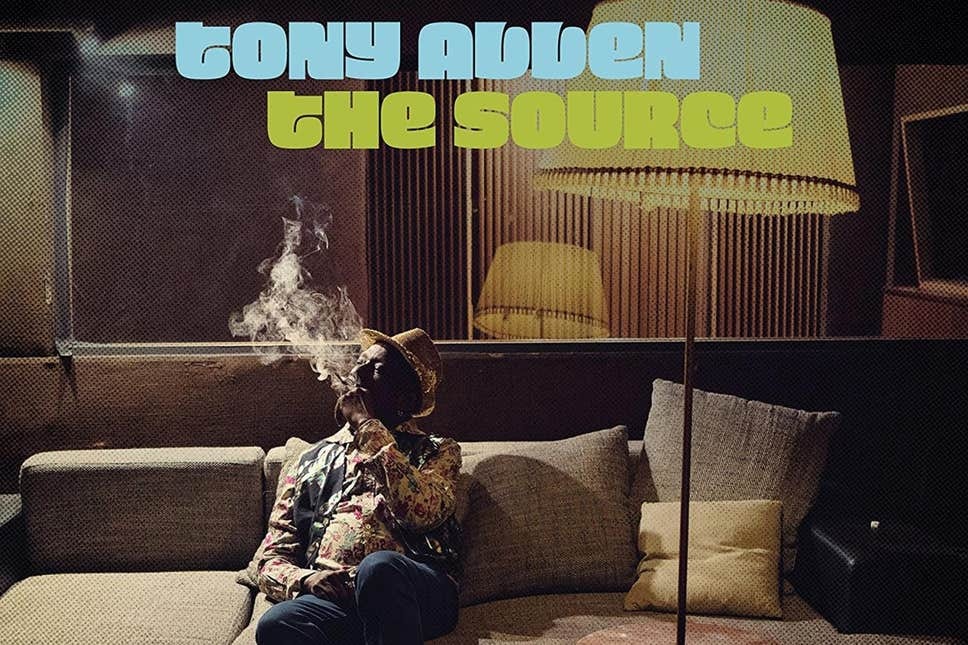 David Dalle
Thursday June 18th, 2020 with David Dalle
A guest playlist with recent releases from Tony Daye; Tony Allen's last recording, a fabulous excursion into jazz and more.
Tony Daye returns with a playlist curated from recent favourites of his. A really fantastic playlist. He is dedicating this set to Janis Lockwood. We will also hear from Tony Allen's final recorded album (his recently released album "Rejoice" with Hugh Masekela was recorded in 2010) from 2017. "The Source", his journey into American Jazz with all original compositions with his longtime collaborator Yann Jankielewicz. The album was recorded in Paris with a number of French Jazz musicians and Cameroonian guitarist Indy Dibongue. I would say the influence of Charles Mingus' larger ensemble pieces is most prominent. And like Mingus, it features deliciously rich textures from a large brass contingent, including Yann Jankielewicz on soprano sax, Nicolas Giraud on trumpet and flugelhorn, Jean Jacques Elangue on tenor sax, Remi Sciuto on baritone and alto sax, Daniel Zimmermann on trombone and tuba. It also features Mathias Allamane on bass, Jean Philippe Dary on piano and organ, Vincent Taurelle on clavinet. Most of the compositions favour a specific instrument and all feature the incredible percussion from Tony Allen. A simply fabulous album!
Starting with UK based Hindustani multi-instrumentalist Baluji Shrivastav playing the sitar here.
Raag Darbari
Baluji Shrivastav - Seasons of India - ARC
the all-female Tuvan throat singing group Tyva Kyzy.
Dynggldai
Tyva Kyzy - Ayalgalar: Melodies - Pan Records
Incredible Finnish accordionist Antti Paalanen, adventurous and wild and not the first Finnish accordionist to fit that description (see Kimmo Pohjonen)! His singing reminds me of Rachid Taha! Crazy Finns...
Ela - Be Alive
Antti Paalanen - Rujo - Rockadillo
Malian singer Babani Kone.
Badara
Babani Kone - Babani Kone - Discograph

Danyel Waro, a singer from the remote Isle of Réunion in the Indian Ocean.
Babilonn
Danyel Waro - Tinn Tout - Cobalt

Siti Muharam from Zanzibar, heir to a multi generational musical family.
Pakistan
Siti Muharam - Siti of Unguja - On The Corner

Latest from Tuareg band Tamikrest from Kidal, Mali.
Awnafin
Tamikrest - Tamotait - Glitterbeat

French-Moroccan group Bab L'Bluz debut album on Realworld based on several different Moroccan traditions.
Gnawa Beat
Bab L'Bluz - Nayda - Realworld

Strut with another reissues from the French label Disques Debs who released music from Guadeloupe and Martinique in the 70's.
Moin Ce Roi Roi
Guadafrica Combo - Cadence Revolution: Disques Debs International Vol. 2 - Strut

American musician Sunny Jain who plays the Indian drum Dhol and performs South Asian influenced Jazz .
Baaghi
Sunny Jain - Wild Wild East - Smithsonian Folkways

Macedonian brass band Dzambo Agusevi Orchestra.
Brasses For The Masses
Dzambo Agusevi Orchestra - Brasses For the Masses - Asphalt Tango

Moody Boy
Tony Allen - The Source - Blue Note
Bad Roads
Tony Allen - The Source - Blue Note
Tony Allen was extremely generous towards other musicians, particularly younger musicians. After members of the Chicago Afrobeat Project met Allen in 2012 they convinced him to record two tracks with them. Allen was flown from Paris to Chicago where he promptly announced he would record the whole album with them and they jumped at the opportunity.
Cut the Infection
Chicago Afrobeat Project feat. Tony Allen - What Goes Up - Independent
On Fire
Tony Allen - The Source - Blue Note
Adje, Adje Fato
Boban Markovic Orkestar - The Promise - Piranha
Cool Cats
Tony Allen - The Source - Blue Note
Mood Indigo
Charles Mingus - Mingus Dynasty - Columbia
Beli Dvor
Boban Markovic Orkestar - The Promise - Piranha
Push and Pull
Tony Allen - The Source - Blue Note