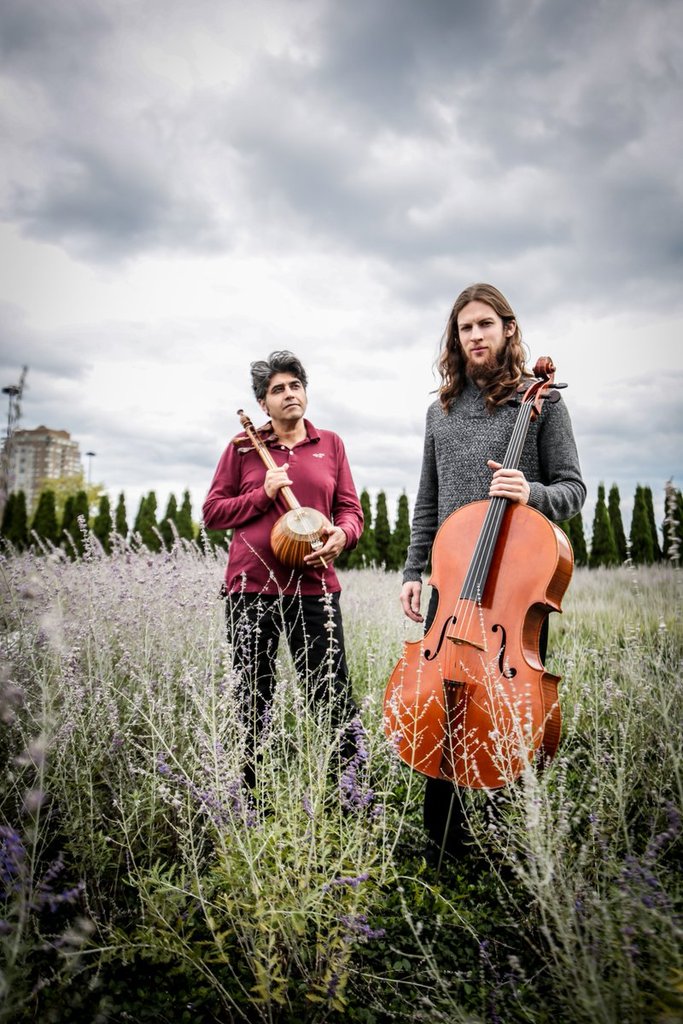 David Dalle
Thursday May 30th, 2019 with David Dalle
Kamancello returns! Kamancello will be performing live in-studio!
Kamancello is an instrumental duo from Toronto comprising Raphael Weinroth-Browne on cello and Shahriyar Jamshidi on kamancheh. Raphael Weinroth-Browne is an Ottawa native who studied cello at the University of Ottawa; Shahriya Jamshidi hails from Kermanshah, Iran, and studied at the Art University of Tehran. As Kamancello, they perform primarily improvised music that is profound in its beauty and emotional richness. Kamancello have been enjoying great success since their first visit to CKCU in the fall of 2017, they were guests with the Windsor Symphony Orchestra in a sold out concert featuring their improvised duos with the orchestral backing, they performed at the 2018 Cello Biennale in Amsterdam, and have toured widely playing to sold-out houses. They have just released their second album, Kamancello II: Voyage and will be celebrating its release Friday night at another sold-out show at the NAC 4th stage. Their completely improvised music is utterly ravishing with many subtle shifts in texture and mood--I am not surprised at their success. I hope many of you already have tickets to see them at Friday's sold-out show!
https://nac-cna.ca/en/event/21642
https://kamancello.com/
Kamancello live in studio!
Improvisation I
Kamancello - live in studio

Improvisation II
Kamancello - live in studio

Improvisation III
Kamancello - live in studio

Improvisation IV
Kamancello - live in studio

Silent City
Silk Road Ensemble with Yo-Yo Ma & Kayhan Kalhor - New Impossibilities - Sony
Seddiaraban Saz-Semai
Ensemble Kudsi Erguner - L'heritage ottomon - Institut du monde arabe
Blessed
Mat Maneri, Evan Parker, Lucian Ban - Sounding Tears - Clean Feed
Memory
Omar Sosa - A New Life - Ota Records
Balazando
Ballake Sissoko with Vincent Segal - Musique de Nuit - Six Degrees
Mali Niale
Oumou Sangare - Mogoya - No Format
Will You?
Saffron Ensemble - Will You? - Tames Records
Macoumba
Youssou N'Dour - History - Naive

Afro Party
The Chicago Afrobeat Project - What Goes Up - Independent