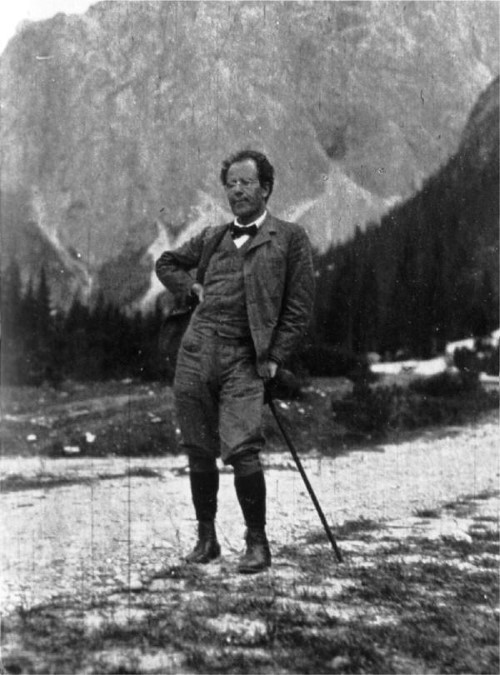 David Dalle
Thursday May 16th, 2019 with David Dalle
Mahler's most enigmatic symphony, his 7th, in a new recording with Ivan Fischer and the Budapest Festival Orchestra. The Toronto Symphony Orchestra will be performing Mahler's 7th in Ottawa on May 22nd. Youssou N'Dour's brand new album.
Today we hear the magnificent, strange, and enigmatic 7th symphony by Mahler from 1905 in a new recording from Hungarian conductor and composer Ivan Fischer with his acclaimed Budapest Festival Orchestra. This will likely be the final entry in his near-cycle of Mahler's symphonies began in 2005 (near-cycle because it excludes the 8th which Fischer has said he does not conduct--for reasons left unexplained). The work is in 5 movements, the opening allegro, nachtmusik I, scherzo, nachtmusik II, rondo-finale. The two nightmusic movements were composed first and it took some time before Mahler composed the other three, which then came fairly quickly for Mahler after a flash of inspiration: in a letter to his wife Alma he writes "In the summer before, I had planned to finish the Seventh, of which the two andante (Nachtmusik) movements were already completed. Two weeks long I tortured myself to distraction...until finally I gave up and went home convinced that the summer had been wasted...I climbed into the boat to be rowed across the lake. At the first stroke of the oars I found the theme (or rather the rhythm and the character) of the introduction to the first movement...and in four weeks' time the first, third, and fifth movements were absolutely complete!" The work uses an enormous orchestra with many unusual instruments while the usual instruments are often pushed to new sounds in a long journey from dusk 'till dawn. The mood of the first four movements range widely and suddenly from the feverish and fantastical, to reflective and unquiet thoughts in the night, but this is all suddenly swept away by the incredibly bright and almost naive finale. This dramatic shift has perplexed many commentators and is most responsible for the challenging appraisal of this symphony. Some conductors have tried to emphasize irony and parody in the finale. However Ivan Fischer, for whom this work is very close to the heart, believes this is a very honest and logical work, and represents Mahler as a very honest composer, i.e. true to himself and honest in his eclecticism-- his vast and extremely varied sources of influence, which Fischer also holds true in his own compositions. There is a fascinating documentary on Youtube on Ivan Fischer and the recording of Mahler's 7th which also delves into Ivan Fischer's childhood in Budapest, his Jewish background and work as a composer, worth watching:
https://www.youtube.com/watch?v=uQs5mlTs4Vw
We will have a rare chance to hear Mahler's 7th live in Ottawa next week as the Toronto Symphony Orchestra will be in town for one night:
https://nac-cna.ca/en/event/18740
Symphony no. 7
Gustav Mahler/Budapest Festival Orchestra, Ivan Fischer - Symphony no. 7 - Channel Classics

Youssou N'Dour has a new album released this week entitled "History" in which he revisits a few of his older songs, and collaborations with several younger African singers, as well as his own arrangements of a couple songs by the great Nigerian drummer Babatunde Olatunji who was one of the first musicians to make African music known in the US. Olatunji died in 2003 but he uses recordings of his singing in these arrangements.
Habib Faye
Youssou N'Dour - History - Naive

Confession
Youssou N'Dour - History - Naive

My Child feat. Babatunde Olatunji
Youssou N'Dour - History - Naive

Woui Le M'en Fe
Real Vocal String Quartet feat. Fely Tchaco - Culture Kin - Flower Note Records

Suzidil Saz-Semai
Ensemble Kudsi Erguner - L'heritage ottoman - Institut du Monde Arabe
Ascending Bird
Kayhan Kalhor and Brooklyn Rider - Silent City - World Village