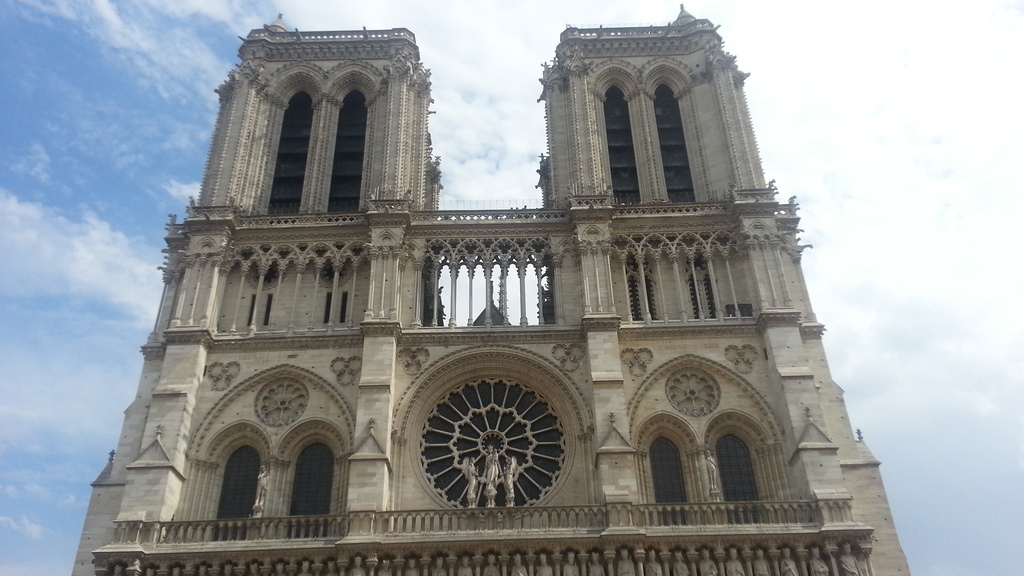 David Dalle
Thursday April 18th, 2019 with David Dalle
Music from Notre-Dame, music for Passover with Yom and for the Passion with Liszt's Stabat Mater
Today we will hear an incredible album from 2014 by clarinetist Yom inspired by Passover: "The Silence of Exodus". Yom composed this instrumental quartet to commune with the founding myth of the Jewish people. Originally commissioned for a stage at the Isle de France festival in Paris; it was written for the unusual combination of clarinet, cello, doublebass, and Iranian percussion (zarb, daf, bendir) and performed by Yom, Farid D, Claude Tchamitchian, Bijan Chemirani respectively. It is a work of searing Biblical intensity and haunting beauty. We will also hear music from the Notre-Dame school, the group of composers, mostly anonymous from the late 12th to mid 13th century who worked in the growing Cathedral. Their music and musical ideas were disseminated throughout Europe and were extremely influential in the development of European music in both the development of early polyphony, harmony, and in the first notation of rhythm. We will hear from a mass for the Virgin by one of the two known composers, Perotin. This will lead to the music for the Virgin Mary weeping at the cross with Liszt's Stabat Mater which comprises the bulk of the 3rd part of his Christus Oratorio.
Le Silence de l'Exode 1 - Ramses
Yom - Le Silence de l'Exode
Le Silence de l'Exode 2 - rouge
Yom - Le Silence de l'Exode
Le Silence de l'Exode 3 - révélation
Yom - Le Silence de l'Exode
Le Silence de l'Exode 4 - errance
Yom - Le Silence de l'Exode
Le Silence de l'Exode 5 - chaos
Yom - Le Silence de l'Exode
Le Silence de l'Exode 6 - sarab
Yom - Le Silence de l'Exode
Le Silence de l'Exode 7 - l'eau jailie du rocher
Yom - Le Silence de l'Exode
Le Silence de l'Exode 8 - Sinai
Yom - Le Silence de l'Exode
Le Silence de l'Exode 9 - ivresse
Yom - Le Silence de l'Exode
Le Silence de l'Exode 10 - solitude 1
Yom - Le Silence de l'Exode
Le Silence de l'Exode 11 - mémoires
Yom - Le Silence de l'Exode
Le Silence de l'Exode 12 - silence
Yom - Le Silence de l'Exode
Le Silence de l'Exode 13 - solitude 2
Yom - Le Silence de l'Exode
Le Silence de l'Exode 14 - Moïse
Yom - Le Silence de l'Exode
Alleluia
Perotin/Ensemble Organum, Marcel Peres - Ecole de Notre-Dame de Paris, Messe de la Nativite de la Vierge - Harmonia Mundi
Christus: XXII Stabat Mater
Franz Liszt/Henriette Bonde-Hansen, Iris Vermillion, Michael Schade, Andreas Schmidt, Gachinger Kantorei Stuttgart, Krakauer Kammerchor, Radio Sinfonieorchester Stuttgart, Helmuth Rilling - Christus - Hanssler
Hjeyni jenubi
Jamal Khleif - Jordan - Bedouin Songs, Wedding Songs, Fishermen's Songs from Aqaba - Inedit