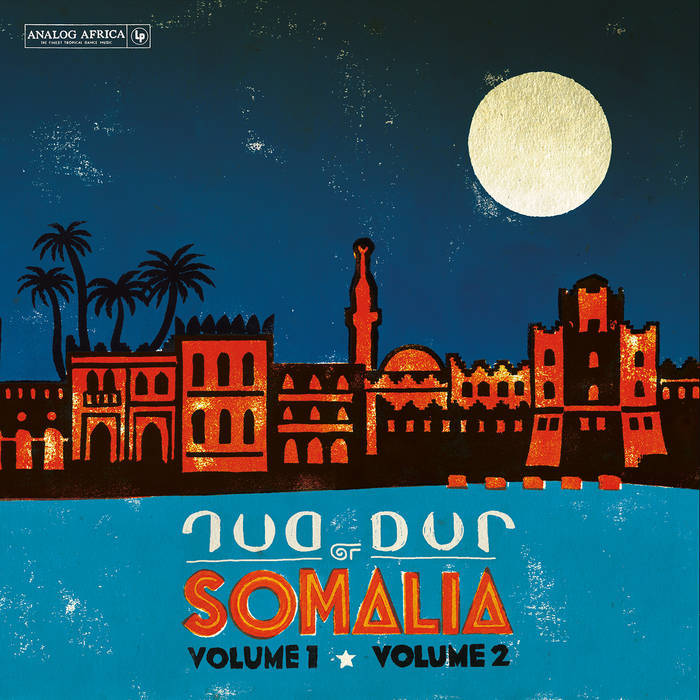 David Dalle
Thursday April 25th, 2019 with David Dalle
Looking at the 2nd album from the popular Somali group Dur-Dur, originally released in 1987, recently reissued by Analog Africa. Music from Kinan Azmeh, Haydn, Mexico, Morocco and more.
In January (
https://cod.ckcufm.com/programs/105/41417.html
) I played a big chunk from Analog Africa's recent release of the first two albums by the superb Somali group Dur-Dur Band, we heard tracks from their debut album and I promised to revisit this release with a look at their second album. Their second album was released a few months after their first in February 1987, it still had the big influences from Funk, Soul, Disco, Reggae, New Wave but fused even more with traditional Somali music. A fantastic release to expand an African music collection. We will also hear some favourites from Mexico, Morocco, more music from the new release from Kinan Azmeh and one of Haydn's great dark and intense symphonies from his "Sturm & Drang" (Storm & Stress) years.
Jaajumoow Jees
Dur Dur Band - Volume 1 & 2 - Analog Africa
Diinleeya
Dur Dur Band - Volume 1 & 2 - Analog Africa
Caashaqa Maxaa I Barayee
Dur Dur Band - Volume 1 & 2 - Analog Africa
Keene Gardaran
Dur Dur Band - Volume 1 & 2 - Analog Africa
Jubba Aaka
Dur Dur Band - Volume 1 & 2 - Analog Africa
The Fence, the Rooftop and the Distant Sea
Kinan Azmeh/Kinan Azmeh, Yo-Yo Ma - Uneven Sky - Dreyer Gaido

Symphony no. 26 in d minor
Joseph Haydn/The English Concert, Trevor Pinnock - The Sturm & Drang Symphonies vol. 2 - Archiv
Conga de San Benito
Chuchumbe - Caramba Nino - Discos Alebrije
La Carretera
Chuchumbe - Caramba Nino - Discos Alebrije
Ya rijal l'bled
Compagnie El Hamri - L'appel des oasis - Institut du Monde Arabe
Dhikr
Jilala de Fes - Variete Jilala vol. 2
Sir bina Ya Qitar
Musicians of the Nile - Down By the River - Long Distance