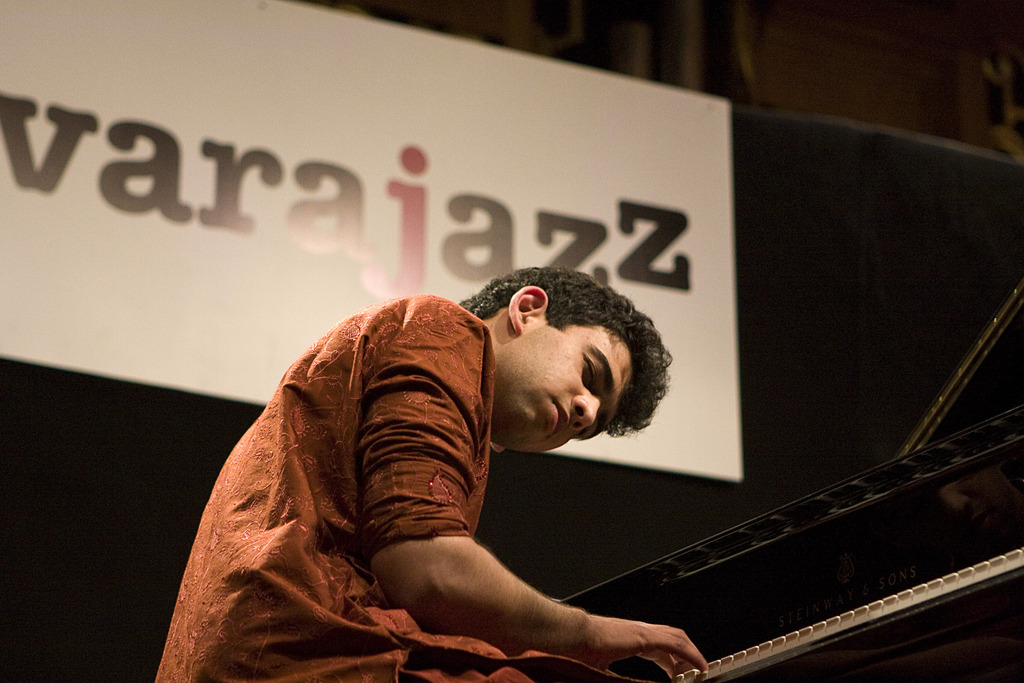 David Dalle
Thursday January 17th, 2019 with David Dalle
Hindustani music on the piano with Utsav Lal, Salif Keita's new album.
Today we will hear from the new album by Indian pianist Utsav Lal, an extraordinary musician who accomplishes the seemingly impossible: playing Indian classical music on the piano. He was trained in the oldest style of Hindustani music, Dhrupad, by Ustad Wasifuddin Dagar, the heir to the most important family in Dhrupad music. We have heard Utsav Lal before, playing the Fluid Piano by UK instrument maker Geoffrey Smith which allows the musician to tune the piano while playing (
https://cod.ckcufm.com/programs/105/31807.html
), but of course, opportunities to perform on the Fluid Piano are very rare, and Utsav Lal most often plays a standard piano in 12-tone equal temperament. His new recording features a Steinway concert grand where he slowly develops ragas in the Alap-Jod-Jhala structure as well as playing compositions with tabla accompaniment. I am simply amazed at the result. We will hear Alap Jod Jhala in rag Malkauns as well as a gat in Rupak taal in rag Jaijavanti. For comparison, we will also hear rag Malkauns performed in Dhrupad style sung by Uday Bhawalkar, another student of the Dagarvani gharana.
Speaking with Utsav Lal about his amazing music.
http://www.indianragapianist.com/
Raga Malkauns - Alap Jod Jhala
Utsav Lal - Indian Classical Music on the Piano - Independent

Raga Malkauns - Alap Jod Jhala, gats in Chautal and Sultal
Uday Bhawalkar & Maink Munde - Raga Shri, Raga Malkauns - Nimbus
Raga Jaijaivanti - gat in Rupak Taal
Utsav Lal with Nitin MItta - Indian Classical Music on the Piano - Independent

Tonton
Salif Keita - un autre blanc - naive

Tiranke
Salif Keita - un autre blanc - naive