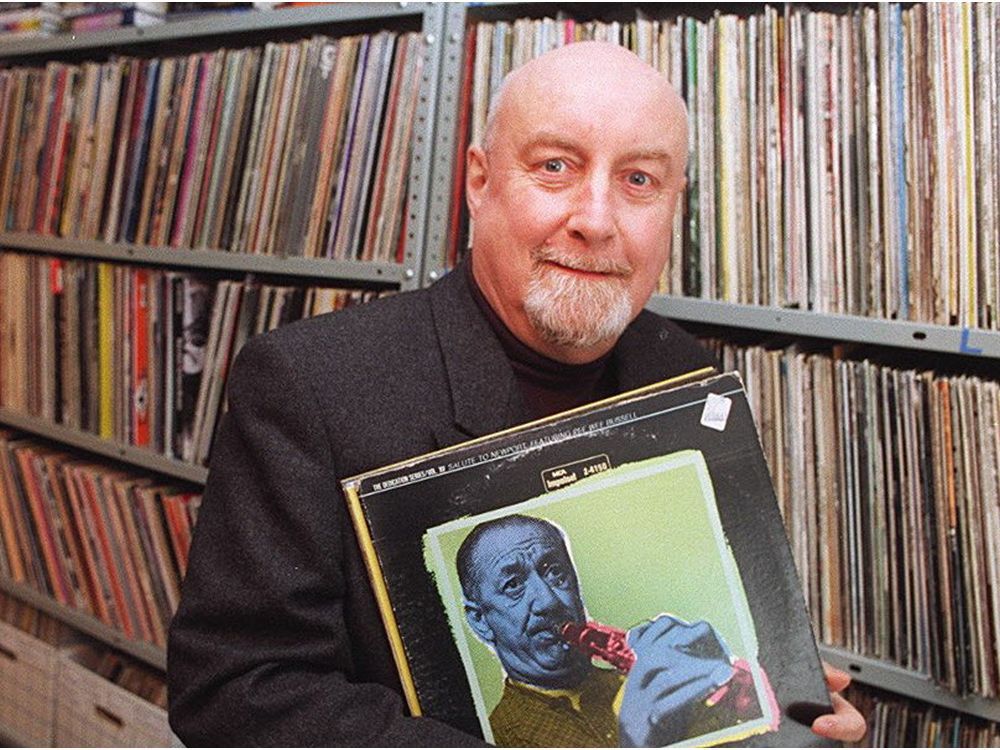 David Dalle
Thursday November 8th, 2018 with David Dalle
A farewell to Ron Sweetman with music to send him off to the jazz club in the sky
We will hear a big chunk of old and newer Jazz to say thanks and farewell to Ron, starting with a piece which will be familiar to all CKCU listeners with its angular theme used in Ron's "In A Mellow Tone" promo for nearly two decades. And on a personal note, one of the rarest and most spectacular things I ever heard on "In A Mellow Tone" was a private recording Ron had made of Don Pullen performing live an unbelievable 45 minute improvisation somewhere outside Ottawa.
Double Arc Jake
Don Pullen & Jane Bunnett - New York Duets - Denon
Ecclusiastics
Charles Mingus et al. - Oh Yeah - Atlantic
The Gringo
Horace Silver Quintet - Doin' the thing at the Village Gate - Blue Note
Lama Khyenno
Fred Anderson & Hamid Drake - Back..Together Again - Thrill Jockey
Ocean Wave
Jack DeJohnette & Foday Musa Suso - Music from the Hearts of the Masters - Kindred Rhythm
Oscar's New Camera
Hiromi - Oscar, With Love - Two Lions
Sanity
Ralph Alessi, Jason Moran, Drew Gress, Nasheet Waits - Baida - ECM
Chhia-cham
Carate Urio Orchestra - Ljubljana - Clean Feed Records
Goodbye
Keith Jarrett & Charlie Haden - Last Dance - ECM
This November 11th marks the 100 years since the end of the first World War and the NAC is presenting an extremely rare Ottawa performance of Benjamin Britten's monumental War Requiem. It requires two orchestras and the smaller orchestra will be guests the German National Youth Orchestra, as well as multiple choirs and 3 soloists. It was commissioned for the rebuilt Coventry Cathedral in 1961 which had been destroyed in WWII. Britten was a pacifist and he mixed the traditional Latin Requiem Mass with the stark anti-war poetry of famed WWI poet Wilfred Owen who was killed in November 1918. This is an extremely rare opportunity to hear this magnificent, moving work performed live in Ottawa, Friday at the NAC:
https://nac-cna.ca/en/event/18735

We will not hear any of the War Requiem, but keeping in the elegaic mood of today's program and marking this 100 year anniversary, we will hear a symphony by another great English composer, Ralph Vaughan Williams. In his 40's, Vaughan Williams enlisted at the start of the War and served throughout the war as an ambulance driver and later an artillery officer. He was horrified by the war and lost many friends and colleagues. He was already acclaimed as an English composer of the first rank before the war, but he did not compose music during the war and it took several years after the war before he felt ready to compose music again. The first major post-war composition was his 3rd 'Pastoral' symphony finished in 1922. This is not a work celebrating the pastoral English countryside, but a haunting picture of the Western Front in France and an elegy for the millions of lives lost. One of his least performed symphonies, but I believe it to be one of his greatest and most moving works.
Symphony No. 3 'A Pastoral Symphony'
Ralph Vaughan Williams/Heather Harper, London Symphony Orchestra, Andre Previn - Symphonies 3 and 4 - RCA