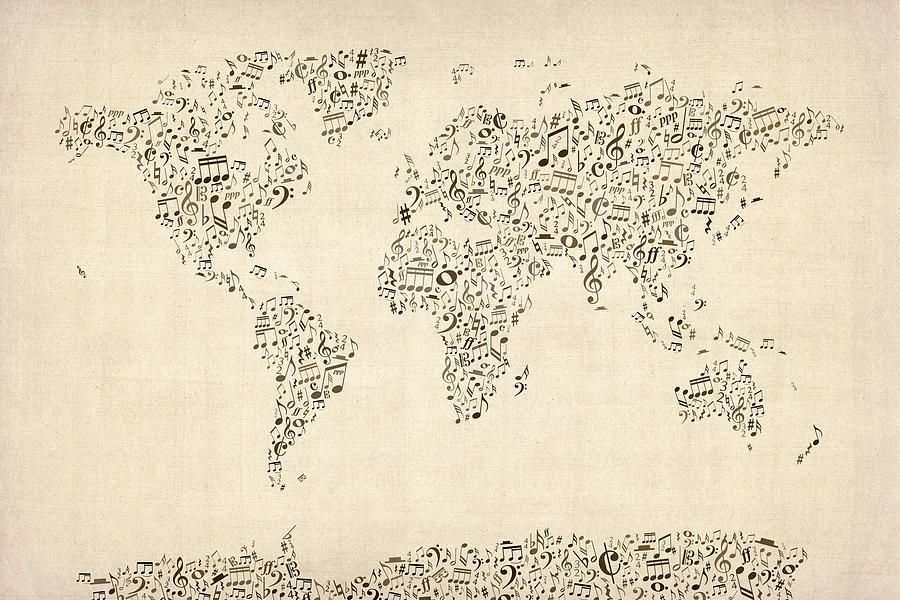 David Dalle
Thursday November 1st, 2018 with David Dalle
All the music in the world
Music is not a luxury item. Every society, every culture in human history has had music as an integral component. Music has evolved with language many many thousands of years ago and it is an essential part of being human. Humanity is no more able to survive without music than without language (including sign or other non-verbal language). Here, on CKCU and particularly on my program, we explore what it means to be human with music from all over the world and historical periods--musical threads which connect cultures and people and expose the common experience of life we all share. There is no CKCU without you! All I want to do is share the amazing universe of music with you, please help me continue with your donations! Music from Brazil, Cameroon, Bosnia, Zimbabwe, Baroque Italy, northern India, Madagascar, Estonia, Jewish hymns and more...
A gute vokh
Frank London, Lorin Sklamberg, Rob Schwimmer - The Zmiros Project - Traditional Crossroads
Sechs kleine Klavierstucke Op. 19 no. 6 Sehr langsam
Arnold Schoenberg/Maurizio Pollini - Maurizio Pollini Edition: Schoenberg - Deutsche Grammophon
Avrom Ben Shmuel
Lorin Sklamberg, Frank London, Uri Caine - Nigunim - Tzadik
Simoc sam ti, Safo dvoru dolazio
Avdo Lemes feat. Theodosii Spassov - Sevdalinka - Piranha
Nahawend
Fawzy Al-Aiedy - Oud Aljazira - Buda
Ndangariro
Thomas Mapfumo - Lion Songs - Lion Songs
Mbodza
Oliver Mtukudzi - Sarawoga - Sheer
Glass Houses #14
Ann Southam/Christina Petrowska Quilico - Glass Houses vol. 2 - Centrediscs

Satyagraha
Philip Glass transcribed Michael Riesman/Christopher Bowers-Broadbent - Trivium - ECM
Io Ranomasina Io
Rakoto Frah - Flute Master of Madagascar - Globestyle
Vespro della Beata Vergine i. Deus in adjutorium
Claudio Monteverdi/Elly Ameling, Norma Burrowes, Charles Brett, Robert Tear, Anthony Rolfe Johnson, Martyn Hill, Peter Knapp, John Noble, Choir of King's College, Cambridge, Early Music Consort of London, Philip Ledger - Vespro Della Beata Vergine - EMI Classics
Vespro Della Beata Vergine ii. Psalm 109 - Dixit Dominus
Claudio Monteverdi/Elly Ameling, Norma Burrowes, Charles Brett, Robert Tear, Anthony Rolfe Johnson, Martyn Hill, Peter Knapp, John Noble, Choir of King's College, Cambridge, Early Music Consort of London, Philip Ledger - Vespro Della Beata Vergine - EMI Classics
Dance in the Cave of Bou Jeloud
Master Musicians of Jajouka - The Source - The Maquis