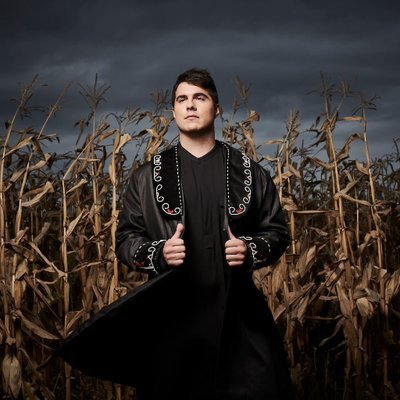 David Dalle
Thursday September 20th, 2018 with David Dalle
Polaris prize winner Jeremy Dutcher, Hailu Mergia, Shahram Nazeri, Rachid Taha, IMOO fest, Beethoven
Extremely pleased that this year's Polaris prize winner is such a deserving album, the fantastic debut release from Jeremy Dutcher, "Wolastoqiyik Lintuwakonawa" which melds his resurrection of old Wolastoqiyik songs recorded in the early 1900s with contemporary and experimental music. It's a superb, hauntingly beautiful and unique album. We will hear the great Shahram Nazeri who will actually be in Ottawa on October 13th! For me, Shahram Nazeri is part of the trinity of great Sufi singers along with Nusrat Fateh Ali Khan and Yasin Al-Tuhami. Appearing in Ottawa with his son Hafez Nazeri in a continuation of Hafez Nazeri's Rumi Symphony project. An extremely rare treat, not to be missed!
https://vtixonline.com/shahram-nazeri-and-hafez-nazeri-ottawa/1268/
We will also hear an earlier recording from Ethiopian Hailu Mergia Rachid Taha, and perhaps some more Beethoven.
Ultestakon
Jeremy Dutcher - Wolastoqiyik Lintuwakonawa - Independent

'Kotuwossomikhal
Jeremy Dutcher - Wolastoqiyik Lintuwakonawa - Independent

Sakomawit
Jeremy Dutcher - Wolastoqiyik Lintuwakonawa - Independent

Oqiton
Jeremy Dutcher - Wolastoqiyik Lintuwakonawa - Independent

Japanese pianist Satoko Fujii and trumpeter Natsuki Tamura are the special guests at this weekend's IMOO minifest. Natsuki Tamura will be performing solo Friday evening, Satoko Fujii will be doing performing solo Sunday evening, and they will be playing together two shows Saturday afternoon and evening! We hear a great piece for piano, two trumpets, and electronics from Satoko Fujii's 2017 album "Aspiration"
http://www.improvisedmoo.com/
Aspiration
Satoko Fujii, Wadada Leo Smith, Natsuki Tamura, Ikue More - Aspiration - Libra Records
Tche Belew
Hailu Mergia and the Walias - Tche Belew - Awesome Tapes From Africa
Musicawi Silt
Hailu Mergia and the Walias - Tche Belew - Awesome Tapes From Africa
Kelma
Rachid Taha - Carte Blanche - Barclay
Menfi
Rachid Taha - Diwan - Barclay
Me ne vogghje scenni 'n fintanella
Newpoli - Mediterraneo - beartones

Barbat solo
Hossein Behroozinia - Loulian - QuarterTone Productions
Chabok Savar
Shahram Nazeri & Dastan Ensemble - Loulian - QuarterTone Productions
The NAC Orchestra will be completing their Beethoven symphony cycle tonight with the 7th and 8th, and Saturday with the 9th.
https://nac-cna.ca/en/event/18707
https://nac-cna.ca/en/event/18727
Piano Concerto no. 4 in G Op. 58
Ludwig Van Beethoven/Claudio Arrau, Staatskapelle Dresden, Sir Colin Davis - Piano Concertos 4 & 5 - Philips Classics