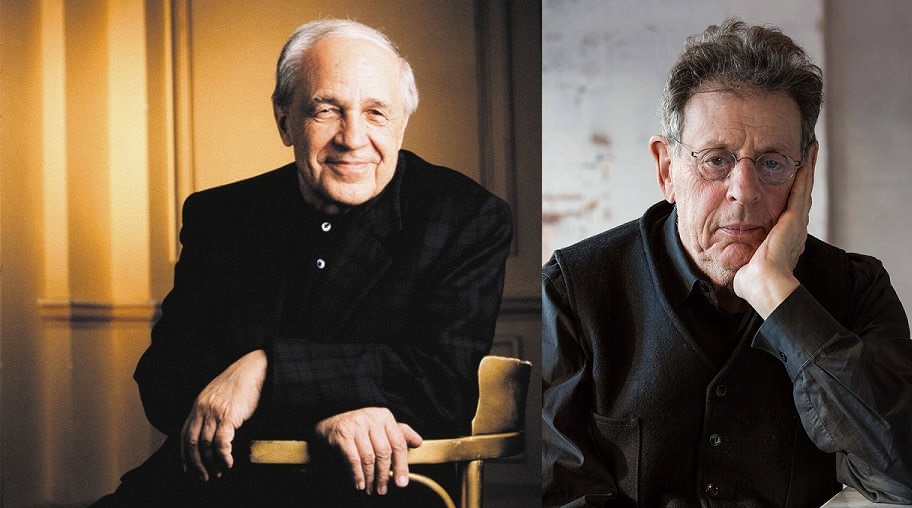 David Dalle
Thursday August 2nd, 2018 with David Dalle
A look at the Chamberfest's New Music Now mini-festival this Monday with music by Philip Glass and Pierre Boulez
This Holiday Monday the Ottawa Chamberfest is hosting its New Music Now mini-festival with three concerts devoted to different aspects of contemporary classical. The first concert is dedicated to Canadian composers, the second to minimalists including Philip Glass and Peteris Vasks, and the third dedicated to two substantial works by arch-Modernist composers Pierre Boulez and Luciano Berio. Highlights will be the Philip Glass's melancholy 3rd String Quartet which we will hear today, and Vasks' gorgeous Castillo Interior for violin and cello, but the real treat is La Marteau Sans Maitre from Boulez. This work from 1955 remains one of Boulez greatest, a work for contralto and six unusual instruments, the Xylorimba, Vibraphone, alto flute, guitar, viola, and percussion (including frame drum, tambourine, bongos, maracas and others). The unusual instrumentation evoke, without directly referencing, musical timbre from Africa and Asia. The work is in 9 movements with 4 having texts from poet René Char sung and the other being instrumental commentaries on the songs. Boulez used many different serial approaches to pitch organization and the work IS notorious for its extreme complexity and difficulty. Very few listeners could fully comprehend his methods, however, this is not necessary for appreciation and enjoyment of the piece. They were simply his artistic means and not the artistic ends. Honestly, it is an almost unbelievable opportunity to hear this piece performed live in Ottawa, and with the extraordinary Kristina Szabo singing to boot, do not miss it! We will hear a recording with Pierre Boulez conducting his Ensemble Intercontemporaire. All concerts are taking place at La Nouvelle Scène Gilles Desjardins on King Edward from noon until 5pm.
http://www.chamberfest.com/concerts/2018-0806-02/
http://www.chamberfest.com/concerts/2018-0806-03/
http://www.chamberfest.com/concerts/2018-0806-04/
What better way to spend a Monday afternoon?
String Quartet No. 3 'Mishima'
Philip Glass/Carducci String Quartet - String Quartets Nos. 1-4 - Naxos
Without This Flesh
The Visit - Through Darkness Into Light - Independent
Sen varsin
Melike Tarhan - Macar - Long Distance
Elimi Bicaq Kesibdir
Sevda Alekperzadeh - Sevdali Dunya - Network
Fraises et Crème Fraiche
Rabih Abou-Khalil - The Cactus of Knowledge - Enja
Chosen
Rose Cousins - Natural Conclusion - Independent

Le Marteau sans maitre
Pierre Boulez/Ensemble Intercontemporain, Pierre Boulez - Boulez Conducts Boulez - Deutsche Grammophon
The Algonquin Ensemble, a sextet featuring singer-songwriter Terry Tufts, will be performing tonight at the Chamberfringe, 10pm, CKCU listeners just need to say "I'm a CKCU listener" at the box office tonight and receive the fully discounted ticket price ($16).
http://www.chamberfest.com/concerts/2018-0802-03/
Lament for Tom Thomson
Algonquin Ensemble - Sonic Palette - Independent

Ba Man Sanama
Golnar & Mahan Trio - Live in Vienna Radiokulturhaus