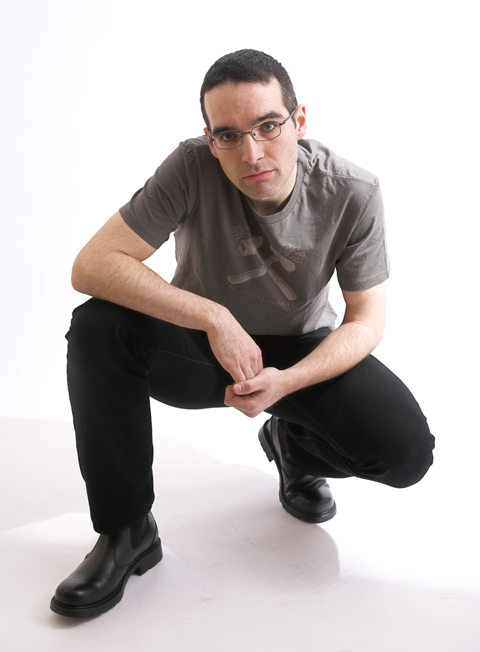 David Dalle
Thursday September 21st, 2017 with David Dalle
Guest pianist and composer Frank Horvat, an Ottawa native, joins me today to talk about his ambitious project, releasing four new albums in four days this week.
Composer and pianist Frank Horvat joins me today to discuss the culmination of his ambitious project to release four new albums in four days, today being the 4th day. Horvat strives for direct emotional connection with these albums, all very personal and either confessional in nature or inspired by events which struck Horvat hard. The four albums cover a varied range of instrumental forces. The albums in order of release are: "Me to We", a chamber album expressing the joy and longing of love; "The Current Agenda", an album of chamber music with electronics covering traumatic political and global events and issues; "You Haven't Been", an album of solo piano with pieces inspired by the composer's struggles with mental health; "Love in 6 Stages", is a song cycle for voice and piano, tracing a love story from initial meeting through bliss to a bitter broken-hearted end. We will hear compositions from all four albums.
http://frankhorvat.com
Interview with Frank Horvat.
The selection of pieces I decided upon make a very long journey from darkness into light.
08/14/13 - Cairo
Frank Horvat/Kathryn Ladano - The Current Agenda - I Am Who I Am


My Fractured Soul
Frank Horvat - You Haven't Been - I Am Who I Am


Silent Struggle
Frank Horvat - You Haven't Been - I Am Who I Am


Fight
Frank Horvat/Frank Horvat, Laura Swankey - Love in 6 Stages - I Am Who I Am


Piano Piece No. 4, For Me & You
Frank Horvat/Lisa Raposa, Gregory Millar - Me to We - I Am Who I Am


Winter
Tori Amos - Little Earthquakes - Warner
Ehmedo - Ez Reben Im
Hawniyaz - Hawniyaz - Harmonia Mundi
C'était il y a longtemps
Maurice el Medioni & Roberto Rodriguez - Descarga Oriental The New York Sessions - Piranha