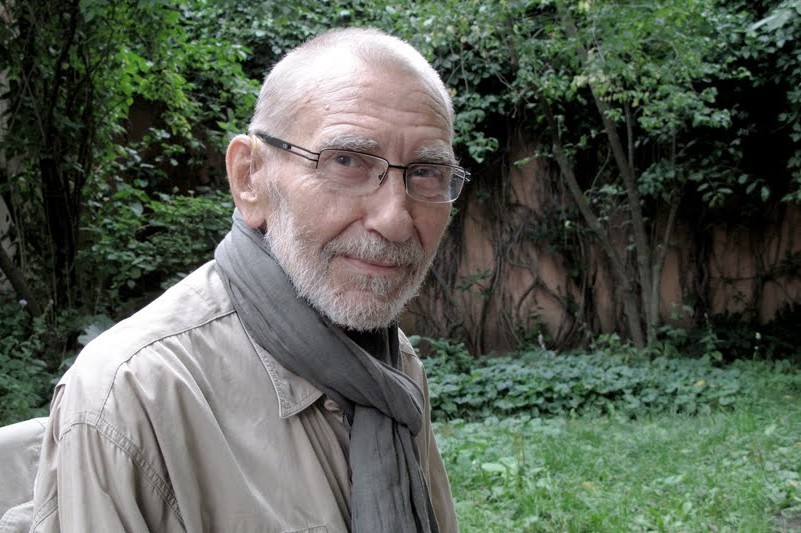 David Dalle
Thursday January 26th, 2017 with David Dalle
Farewell to Estonia's great national composer Veljo Tormis who died this past week.
Today we say farewell to the great Estonian national composer of the 20th century, Veljo Tormis, who died this past week aged 86. Veljo Tormis was raised in a musical household and already as a young composer in the 1950's Estonian folk music was becoming his primary source of inspiration and he encountered some of Estonia's last surviving remnants of traditional runo songs at a wedding on the small Baltic Sea island of Kihnu in 1958. Tormis was primarily interested in choral music and achieved quite a bit of international fame as a choral composer. His music's influence from traditional Estonian folk music and song, pre-Christian Estonian religion, and traditional instruments has made it extremely unique among music composed by contemporaries. For example, his choral music sounds nothing at all like the choral music from his near-contemporary from Estonia, Arvo Part. Today we will hear one of his larger choral compositions, "The Seventeenth Canto of the Kalevala". It is based on the Finnish national epic the "Kalevala" which has very significant cultural importance for Estonians, who are closely related to Finns, and personally for Veljo Tormis. This work was commissioned in 1985 for the Estonian National Male Choir's tour of Finland during the 150th anniversary celebrations of the writing of the "Kalevala" (really, the compilation by Elias Lönnrot of many poems in Finnish oral folklore, some with both Finnish and Estonian origins going back over a thousand years or more). The seventeenth Canto of the Kalevala deals with the shaman hero of the Kalevala, Väinämöinen, who in a search for a wife, he is building a boat but needs certain spells to complete it, he goes to ask a giant to teach him spells, but gets swallowed whole by the giant, he tortures the giant from the inside until the giant lets him escape and teaches him the spells he needs to complete his boat. In Finish folklore, Väinämöinen is also credited with creating the old stringed instrument the Kantele, which Tormis uses in this piece, as well as shamanistic drums from Finnish-Uralic people.
The Seventeenth Canto of the Kalevala
Veljo Tormis/Estonian National Male Choir, Ants Soots - Vision of Kalevala - RAM
Oi Miks'On Meita
The Karelian Folk Music Ensemble - Ingrian Folk Songs - Gadfly Records
Ingrian Woman's Ballad
The Karelian Folk Music Ensemble - Ingrian Folk Songs - Gadfly Records
Summoning
Tanya Tagaq - Retribution - Six Shooter Records

Inuksuit III
John Luther Adams - Inuksuit - Cantaloupe
Inuksuit IV
John Luther Adams - Inuksuit - Cantaloupe
Don't Frighten the Crane
Huun-Huur-Tu - If I'd Been Born an Eagle - Shanachie
Penjigah Muqam of Ili
The Uyghur Musicians from Xinjiang - Music from the Oasis Towns of Central Asia - Globestyle
Fur Lennart in Memoriam
Arvo Part/Tallinn Chamber Orchestra, Tonu Kaljuste - In Principio - ECM
Nunc dimittis i. Nunc dimittis
Arvo Part/Tallis Scholars - Tintinnabuli - Gimell
Nunc dimittis ii. Gloria
Arvo Part/Tallis Scholars - Tintinnabuli - Gimell