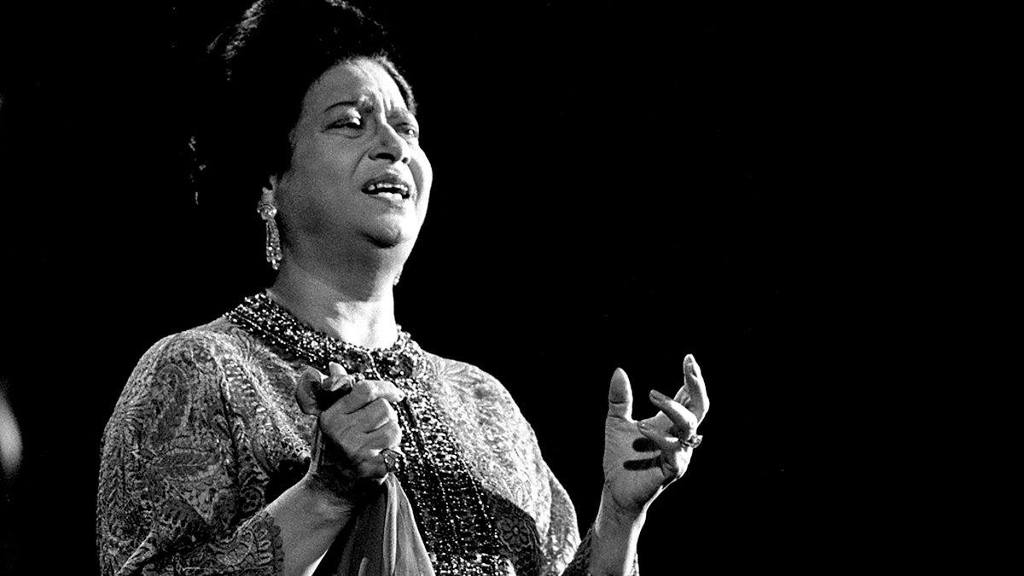 David Dalle
Thursday September 15th, 2016 with David Dalle
Oum Kalthoum sings one of her legendary songs.
Today we will hear Oum Kalthoum in a live performance of one of her most famous songs, "Alf Leila Wa Leila" ("One Thousand and One Nights"). This ecstatic, passionate live performance in front of an enraptured audience shows why she was one of the world's greatest artists. Next week we will hear the French-Lebanese trumpeter Ibrahim Maalouf in his instrumental transcription of this work for jazz quintet, which he will be performing in Montreal next Friday.
http://placedesarts.com/spectacles/18409/ibrahim-maalouf-kalthoum.en.html
Alf Leila Wa Leila
Oum Kalthoum - Alf Leila Wa Leila - Sono Cairo
Trumpet/Saz Improvisation
Ibrahim Maalouf - Diachronism - Mi'ster
Ehmedo - Ez Reben Im
Hawniyaz - Hawniyaz - Harmonia Mundi

Profoundly
Joji Hirota - The Gate - Real World
Bloodlines
Kaoru Watanabe - Neo - Independent
Pankhida O Pankhida
Shyam Brass Band - Street Music vol. 5 Bhajans - TIPS
Morya
Rashid Khan Langa, Vahid Khan Langa, Rehmat Khan Langa - Sound of Desert vol. 4 - SCI
Hiyamikachi Bushi
Debo Band - Ere Gobez - FPE Records