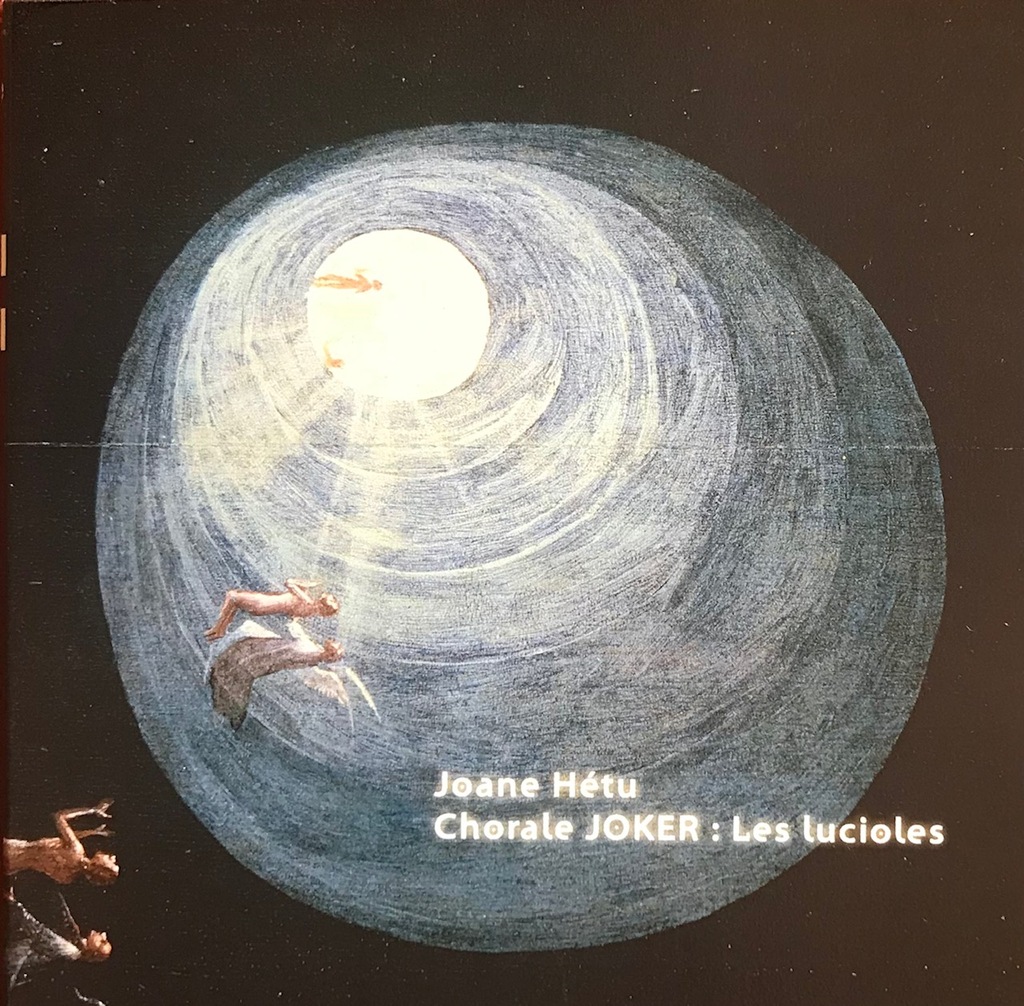 Rabble Without A Cause
Wednesday October 19th, 2022 with Bruce Walton
Joane Hétu/Chorale JOKER - Les lucioles (the fireflies)
This work, written by Joane Hétu with Jean Derome and Danielle Palardy Roger, was first performed at FIMAV (Festival International de Musique Actuelle de Victoriaville) in 2019. This recording was made in concert in Montréal in 2020. Chorale Joker is 20 musician/vocalists, including the 3 composers. From the notes: "Les lucioles de Hétu, Derome, Roger nous apparait ainsi comme une allégorie sur l'espoir dans un monde sans cesse menacé par l'obscurantisme, les simulacres du pouvoir, la betise financière et le chaos des Etats." This suggestion of hope is balanced however by "tandis que les peuples, dans l'obscurité, errent san pouvoir, telles des lucioles"
Premiere lucioles
Joane Hétu/Chorale Joker - Les Lucioles (2019/2020)

Naissance de la noirceur
Joane Hétu/Chorale Joker - Les Lucioles

Chaleur des lucioles
Joane Hétu/Chorale Joker - Les Lucioles

La multiplication
Joane Hétu/Chorale Joker - Les Lucioles

Grande noirceur
Joane Hétu/Chorale Joker - Les Lucioles

Lumiere
Joane Hétu/Chorale Joker - Les Lucioles