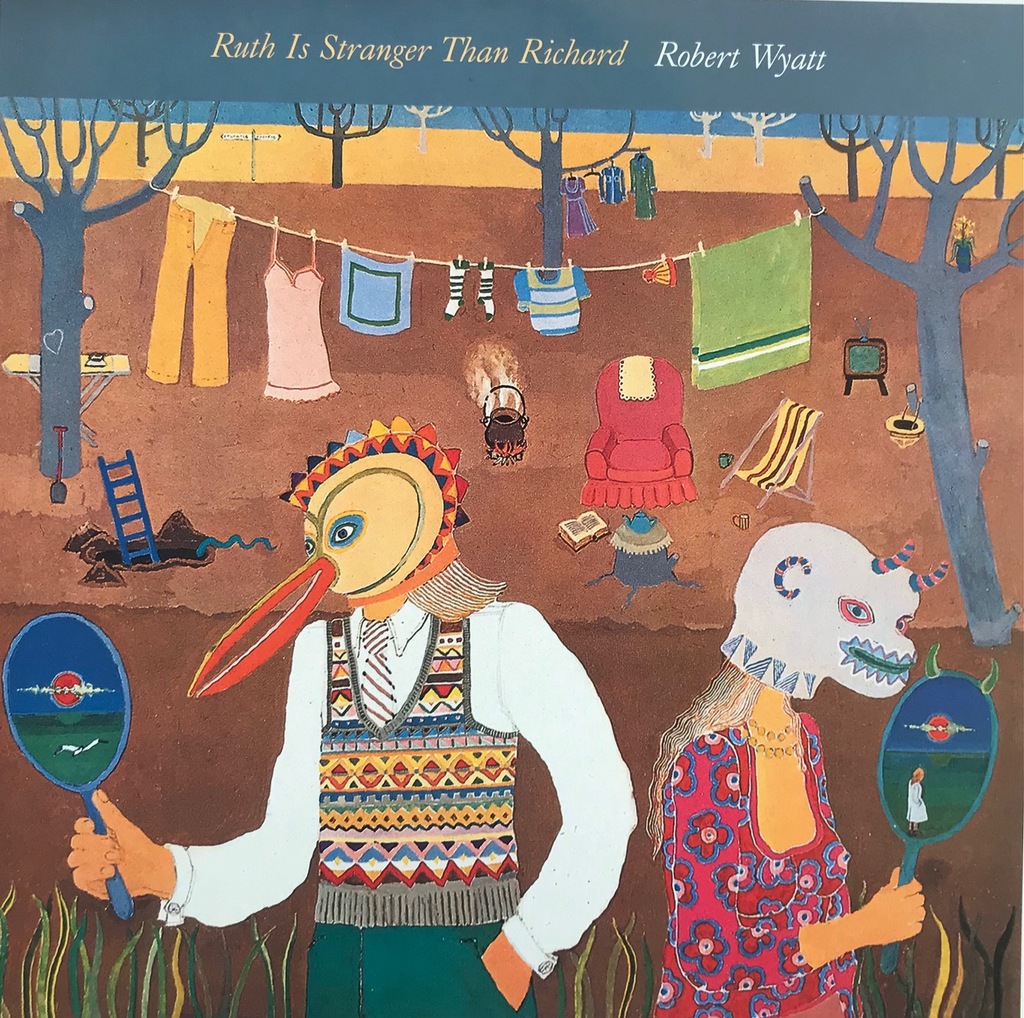 Rabble Without A Cause
Wednesday June 15th, 2022 with Bruce Walton
Robert Wyatt
Robert Wyatt, b. 1945, is a now-retired English composer, musician and vocalist. His career began with Soft Machine in 1968, carried on with Matching Mole in 1972 and then solo after an accident in 1973 left him confined to a wheelchair. Music from one of the greats - and just one of many possible selections from 40 years of diverse recordings with strong roots in rock and jazz, but otherwise pretty much beyond category, which is a good place to be.
The first track is from his debut solo recording, made in 1970 while he was still in Soft Machine. Wyatt is on drums, keyboards, and vocals; the horns are played by Elton Dean and Mark Charig. The album title reveals his love of word play, as does the name of his second band, Matching Mole, which is an anglicization of 'machine molle', French for soft machine.
For Mark Everywhere
Robert Wyatt - The End Of An Ear (1970)
I was made aware of Robert Wyatt's music by the late Ron Sweetman. He became aware of that music when he first heard "Soup Song"
Soup Song
Robert Wyatt - Ruth Is Stranger Than Richard (1975)
'Twas Brillig
Robert Wyatt - Solar Flares Burn For You (compilation, 2003)
Be Serious (Paul Weller, gtr, Yaron Stavi, bs)
Robert Wyatt - Comicopera (2007)
Wyatt became a heavy drinker in the late-1960's and was well on his way to wrecking himself when, inebriated, he fell from a window in June 1973. He survived, but lost the use of his legs. His next album, Rock Bottom, was released 13 months later. He returned to the stage in September 1974 in a concert at the Theatre Royal in Drury Lane, performing all of Rock Bottom. "Alife" is one of those songs.
Alifie (Gary Windo tenor sax)
Robert Wyatt & Friends - Theatre Royal, Drury Lane (1974)
Pastafari (Orphy Robinson, composer, steel pans, vibraphone)
Robert Wyatt - Comicopera
La Ahada Yalam (No One Knows) (Gilad Atzmon, flute & clarinet)
Robert Wyatt - Cuckooland (2003)
Round Midnight
Robert Wyatt - ep's box set - 1982 pieces
A Beautiful Peace (Phil Manzanera gtr, Yaron Stavi bs)
Robert Wyatt - Comicopera
Wyatt was the vocalist on, and Carla Bley composed, all of the Nick Mason lp's songs. The band had Bley-regulars Steve Swallow on bass, Michael Mantler on trumpet and Gary Valente on trombone. The guitarist was Chris Spedding, and Gary Windo played tenor, bass clarinet, and flute.
Siam (Carla Bley)
Nick Mason (Wyatt vcl) - Nick Mason's Fictitious Sports (1981)
South African trumpeter Mongezi Feza composed and played on the next track. He came to the UK with The Blue Notes. His bandmate in that group, sax player Dudu Pukwana had already recorded "Sonia" on his 1973 album In The Townships.
Sonia (Mongezi Feza)
Robert Wyatt - Ruth Is Stranger Than Richard
On The Town Square (Gilad Atzmon tenor sax, Del Bartle guitar, Orphy Robinson, steel pan)
Robert Wyatt - Comicopera
In A Sentimental Mood (Gilad Atzmon, alto sax)
Robert Wyatt - For The Ghosts Within (2010)