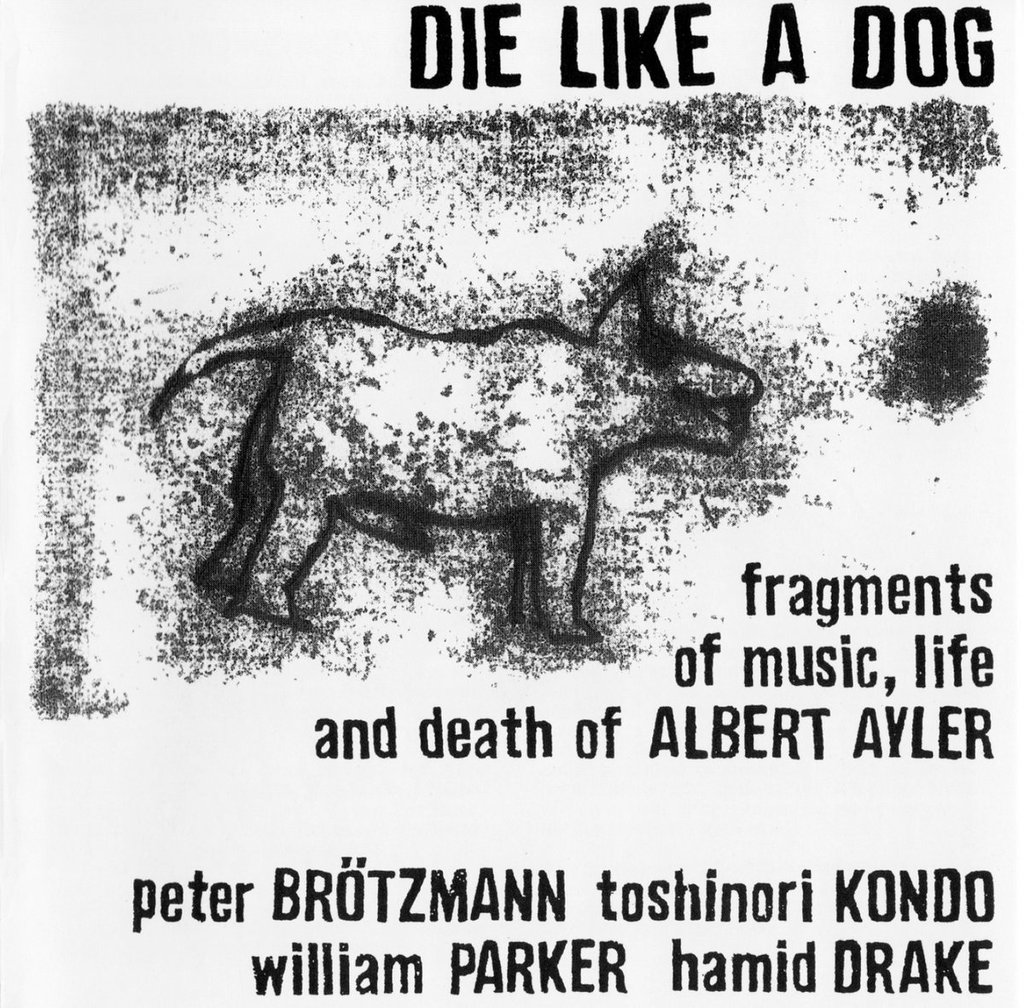 Rabble Without A Cause
Wednesday August 19th, 2020 with Ron Steeds
Die Like A Dog Quartet recorded live in Berlin August 19, 1993.
This performance - recorded live on August 19, 1993 at the Townhall Charlottenburg, Berlin - was the first album this ensemble recorded. It consists of Peter Brotzmann on tenor sax, alto sax, taragoto, Toshinori Kondo on trumpet & electronics, William Parker on double bass, and Hamid Drake on drums.
Break Tune
Arthur Blythe - In The Tradition - Columbia
Set 1
Fragments Of Music, Life & Death Of Albert Ayler
Die Like A Dog Quartet - Fragments Of Music, Life & Death Of Albert Ayler - FMP
St. James Infirmary - Fragmets Of Music - St. James Infirmary
Die Like A Dog Quartet - Fragments Of Music, Life & Death Of Albert Ayler - FMP
Two Birds In Feather - Fragments Of Music - Life And Death of Albert Ayler
Die Like A Dog Quartet - Fragments Of Music, Life & Death Of Albert Ayler - FMP