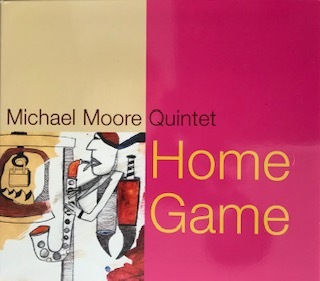 Rabble Without A Cause
Wednesday March 11th, 2020 with Bruce Walton
Michael Moore
A selection of tunes from the earlier part of the career of one of the most consistently interesting improvisers I know of.
Warm Up
Michael Moore - Tunes For Horn Guys (1995)
Catch A Wave
Available Jelly - In Full Flail (1988)
Home Game
Michael Moore Quintet - Home Game (1998)
From Michael Moore's notes on Air Street: "This is chamber music composed and performed by three people. To describe it any other way would be to accept the whole patrilinear packet of western music history, which so conveniently divides us all into composers, performers, improvisors, listeners, jazz musicians, etc."
Still Beating
Michael Moore/Cor Fuhler/Tristan Honsiger - Air Street (2001)
for Ron Sweetman
Uninhabited Island
Available Jelly - Happy Camp (1996)
Copy Cat
Michael Moore - In Full Flail
Two Lines
Persons - Worls Surf Music (1989)
Filika
Michael Moore - Tunes For Horn Guys
for CKCU Program Director Dave Aardvark
Dave
Michael Moore Quintet - Home Game
Boots Of Spanish Leather
Michael Moore - Jewels & Binoculars (2000)
Nilentika-Tezana kely
Available Jelly - Happy Camp
Osiris
Michael Moore Quintet - Osiris (2005)
Whoa, The Stones
Michael Moore - Tunes For Horn Guys
Floating 3
Michael Moore/Peggy Lee/Dylan van der Schyff - Floating 1... 2 ... 3 (2000)