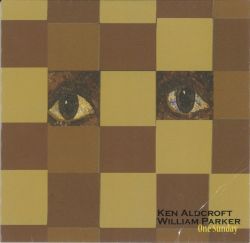 Rabble Without A Cause
Wednesday September 4th, 2013 with Bernard Stepien
Toronto Ken Aldcroft and NYC William Parker
William Parker is known as the godfather of America's jazz avant-garde. He got spotted early in his career by earlier godfathers such as Cecil Taylor with whom he played over a decade. Since the '70s, William Parker has been a relentless organizer getting involved in all approaches of musical activism. One such activity consisted in extending his art with remote cities such as Toronto where he met Ken Aldcroft. This quickly turned into a duo recording. This fall they are even touring Canada and one stop will be right here in Ottawa.
one sunday
Ken Aldroft and William Parker - one sunday - trio records

dedication
william Parker - solo bass - centering records