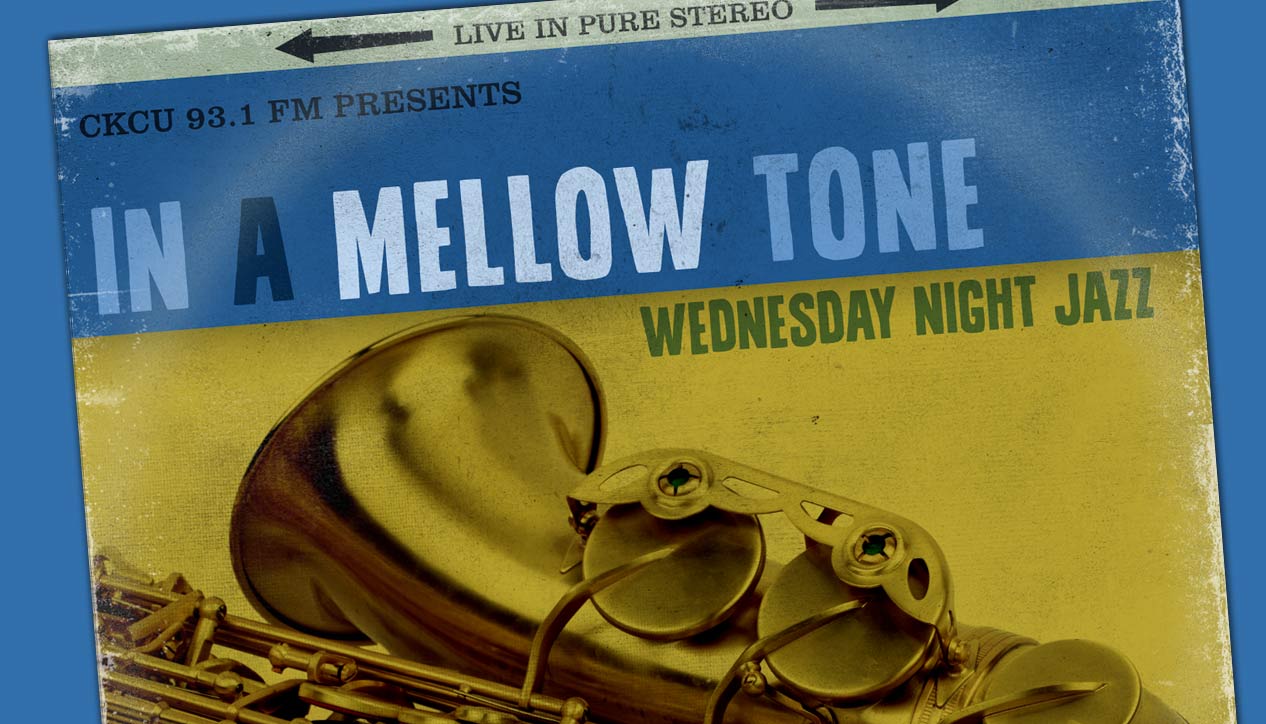 In A Mellow Tone
Wednesday April 25th, 2012 with Ron Steeds
Jazz & Blues recorded April 25 between 1927 and 2000
Another journey through the history of jazz and blues...
The first set takes us through two decades of jazz - `927 to 1949...
Steppin' On The Blues
Lonnie Johnson - A Life In Music - JSP
You Took Advantage of Me
Paul Whiteman Orchestra - The Bix Bederbecke Story - Proper
My Monday Date
Louis Armstrong - Louis Armstrong 1935-1939 - Chronological Classics
I'll Remember April
Harold Land - Black California - Savoy
A Set of 1950's jazz... 1950 through 1955
Grayhound
Wardell Gray - Wardell Gray Memorial Vol.1 - OJC Prestige
A Ghost of a Chance
Lester Young - Complete Live & Private Recordings - N/A
Ladybird
Bud Powell - The Genius of Bud Powell on Verve - Verve
A set of jazz & blues in the 1960's...
Seeds of Sin
Lee Morgan - Complete Vee Jay Recordings of Lee Morgan & Wayne Shorter - Mosaic
Goin' Down Slow
Memphis Slim - Alone With My Friends - Battle Records
On Green Dolphin Street
Sonny Criss - Mr. Blues Pour Flirter - Emarcy Gitanes
Bonnie
Lou Donaldson - Hot Dog - Blue Note
Two tunes recorded on April 25, 1974 at different sessions for the ECM label...
Long As Your Living Yours
Keith Jarrett - Belonging - ECM
Love For Living
Edward Vesala - Nan Madol - ECM
A set of jazz to finish off the decade of the 1970's - 1977-1979...
Go Down Moses
Archie Shepp & Horace Parlan - Goin' Home - Steeplechase
One Forgotten Yesterday
Sam Most - From the Attic of My Mind - Xanadu
Computerized Taps For Seven Different Steps
Tim Berne - Five Year Plan - Screwgun
And a pair from the 1980's...
Waldo
Billy Norine - Skyward - Norinian Records
Last Night I (Night In Tunisia)
Franz Koglmann - About Yesterdays Ezzthetics - Hat Art
And a pair from the 1990's...
Whisper Not
Either/Orchestra - The Calculus of Pleasure - Accurate
Audacity
Alex Cline Ensemble - Sparks Fly Upward - Cryptogramophone
The violin of Regina Carter from April 25, 2000 to end the show...
Higher Ground
Regina Carter - Motor City Moments - Verve