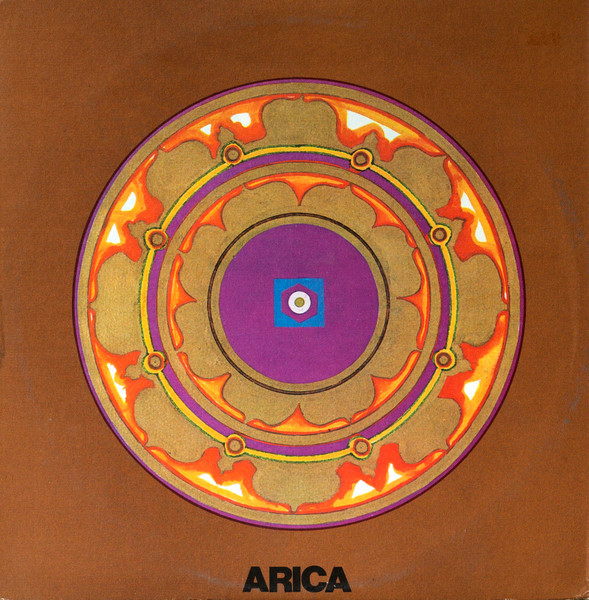 In A Mellow Tone
Wednesday January 26th, 2022 with Heavy Ben
Arica & Óscar Ichazo
Nowadays Arica exists only as the 'Arica Institute', a school of spiritual development formed and led by Chilean mystic Oscar Ichazo (b. 1931 in Bolivia, d. 2020 in Hawaii). However, the collective produced several musical albums recorded in New York City in the early 1970s. Anonymous, with no individual credits or members, these albums are an intriguing blend of modal and spiritual jazz, Indian drone and mantra, polyrhythms, East Asian and North African musics, and improvisational free jazz.
http://www.arica.org
https://en.wikipedia.org/wiki/%C3%93scar_Ichazo
Hour one
Absorption
Arica - Arica (Woo Soo) - (self-released) - 1972
Mentations
Arica - Arica (Woo Soo) - (self-released) - 1972
Passive In The World
Arica - Arica (Woo Soo) - (self-released) - 1972
Active In The World
Arica - Arica (Woo Soo) - (self-released) - 1972
The Funnel
Arica - Arica (Woo Soo) - (self-released) - 1972
Arica: Water, Reception of the Buddha
Arica - Arica (Woo Soo) - (self-released) - 1972
Hour two
Music In The Nine Rings (Side 1)
Arica - Music In The Nine Rings - Poodle - 2012 (rec. 1972)
Heaven
Arica - Heaven - Just Sunshine/Tidal Waves Music - 1973/2020
Cloud
Arica - Heaven - Just Sunshine/Tidal Waves Music - 1973/2020
Lake
Arica - Heaven - Just Sunshine/Tidal Waves Music - 1973/2020
Ocean
Arica - Heaven - Just Sunshine/Tidal Waves Music - 1973/2020
Rock
Arica - Heaven - Just Sunshine/Tidal Waves Music - 1973/2020
Thorn
Arica - Heaven - Just Sunshine/Tidal Waves Music - 1973/2020
River
Arica - Heaven - Just Sunshine/Tidal Waves Music - 1973/2020
Candle
Arica - Heaven - Just Sunshine/Tidal Waves Music - 1973/2020
Absorption
Arica - Audition - (self-released) - 1972