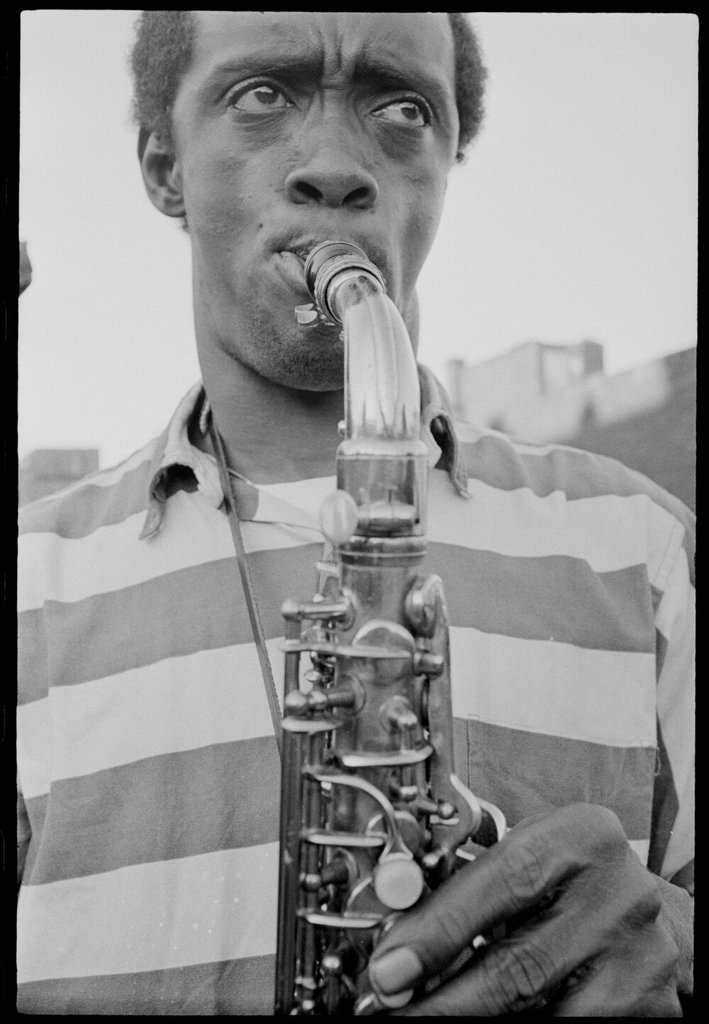 In A Mellow Tone
Wednesday September 8th, 2021 with Ron Steeds
The Music Of Marion Brown
Marion Brown was born September 8, 1931 in Atlanta, Georgia . Tonight we feature his music.
In A Mellow Tone
Duke Ellington Orchestra - The Blanton Webster Years - RCA Victor
Set 1
Prelude To A Kiss
Archie Shepp - Fire Music - Impulse!
27 Cooper Square
Marion Brown - The Marion Brown Quartet - ESP Disk
Qbic
Marion Brown - Porto Novo - Black Lion
Song For Serge And Helie
Marion Brown - Le Temps Fou - Polydor
Why Not
Marion Brown - Why Not - ESP Disk
Set 2
Gespraechsfetzen
Marion Brown & Gunter Hampel - Gespraechsfetzen - Calig
Il Ne Chant Pas
Marion Brown - In Sommerhausen - Calig
Buttermilk Bottom
Marion Brown - Geechee Reflections - Impulse!
Sweet Earth Flying pt.1
Marion Brown - Sweet Earth Flying - Impulse!
Set 3
Maimoun
Marion Brown - Vista - Impulse!
Pepi's Tempo
Marion Brown - Awofofora - Discomate
Smada
Marion Brown - Passion Flower: Dedicated To Johnny Hodges - Baystate
Set 4
Angel Eyes / Hurry Sundown
Marion Brown - Live In Japan - DIW
Fortunado
Marion Brown - November Cotton Flower - Baystate
Afrisa
Marion Brown - Soul Eyes - Baystate
November Cotton Flower
Marion Brown - Back To Paris - Freelance