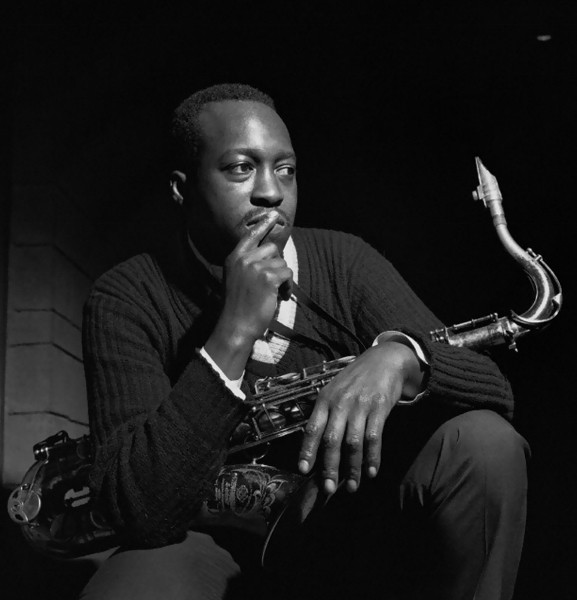 In A Mellow Tone
Wednesday July 7th, 2021 with Ron Steeds
The Music Of Hank Mobley
Hank Mobley was born July 7, 1930 in Eastman, Georgia. Mobley was described by Leonard Feather as the "middleweight champion of the tenor saxophone", a metaphor used to describe his tone, that was neither as aggressive as John Coltrane nor as mellow as Stan Getz, and his style that was laid-back, subtle and melodic, especially in contrast with players like Coltrane and Sonny Rollins. The critic Stacia Proefrock claimed him "one of the most underrated musicians of the bop era." Tonight we hear his tenor sax recorded between 1955 and 1965.
In A Mellow Tone
Duke Ellington Orchestra - The Blanton Webster Years - RCA Victor
Set 1
Venita's Dance
Kenny Dorham - Afro-Cuban - Blue Note
Groovin'
JJ Johnson - The Eminent Jay Jay Johnson Vol. 2 - Blue Note
Alone Together
Art Blakey and the Jazz Messengers - At The Café Bohemia Vol.1 - Blue Note
When I Fall In Love
Hank Mobley - Jazz Message Of Hank Mobley - Savoy
52nd Street Theme
Hank Mobley - Mobley's Message - Prestige
Xlento
Hank Mobley - Mobley's Second Message - Prestige
Set 2
Bob's Boys
Mobley, Cohn, Coltrane, Sims - Tenor Conclave - Prestige
Hank's Shout
Lee Morgan - Introducing Lee Morgan - Savoy
Bootin' It
Sonny Clark - Dial S For Sonny - Blue Note
Crackle Hut
Max Roach - Max ! - Argo
Set 3
A Variation On Monk
Dizzy Reece - Star Bright - Blue Note
Remember
Hank Mobley - Soul Station - Blue Note
Take Your Pick
Hank Mobley - Roll Call - Blue Note
Lion's Den
Kenny Drew - Undercurrent - Blue Note
Drad-Dog
Miles Davis - Someday My Prince Will Come - Columbia
Set 4
Three Coins In The Fountain
Hank Mobley - Workout - Blue Note
Oleo
Miles Davis - Friday Night At The Blackhawk - Columbia
Carolyn
Hank Mobley - No Room For Squares - Blue Note
The Good Life
Hank Mobley - The Turnaround - Blue Note
3rd Time Around
Hank Mobley - A Caddy For Daddy - Blue Note