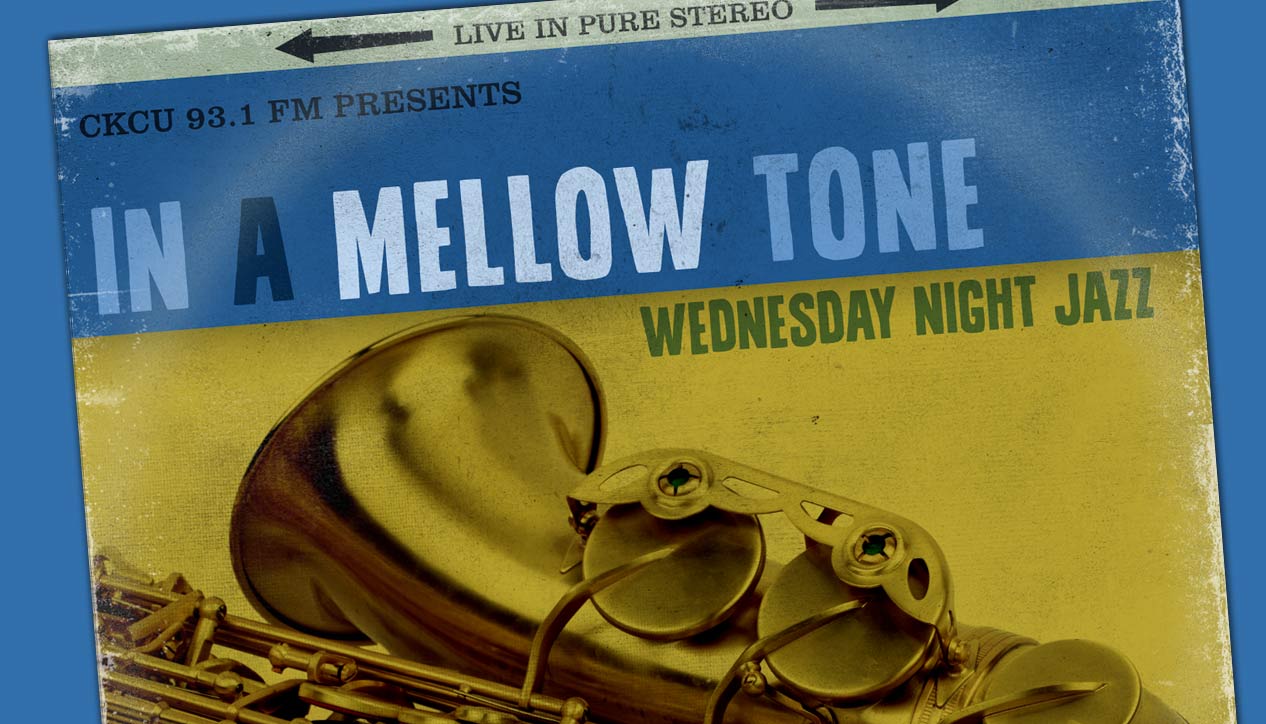 In A Mellow Tone
Wednesday April 13th, 2011 with Ron Sweetman
Duke Ellington at the Blue Note in Chicago
Program Topic: Ellington at the Blue Note: An intimate session by the Ellington Orchestra at the Blue Note in Chicago [one of the Duke's favourite venues] in August of 1959. The band included soloists Cat Anderson, Shorty Baker, Harry Carney, Paul Gonsalves, Jimmy Hamilton, Johnny Hodges, Quentin Jackson, Ray Nance, Russell Procope, Billy Strayhorn, Clark Terry, Sam Woodyard and of course the Duke himself. During the program, we'll play you a piece from violinist Christian Howes who will be playing with John Geggie at the National Arts Centre Fourth Stage on April 16.
In A Mellow Tone
Duke Ellington - Live at the Blue Note - Roulette
Take the A Train
Duke Ellington - Live at the Blue Note - Roulette
Newport Up
Duke Ellington - Live at the Blue Note - Roulette
Haupe
Duke Ellington - Live at the Blue Note - Roulette
Flirtibird
Duke Ellington - Live at the Blue Note - Roulette
Pie Eye's Blues
Duke Ellington - Live at the Blue Note - Roulette
Almost Cried
Duke Ellington - Live at the Blue Note - Roulette
Sophisticated Lady
Duke Ellington - Live at the Blue Note - Roulette
Opus Half
Christian Howes - Heartfelt - Resonance
C Jam Blues
Duke Ellington - Live at the Blue Note - Roulette
Honeysuckle Rose
Duke Ellington - Live at the Blue Note - Roulette
Drawing Room Blues
Duke Ellington - Live at the Blue Note - Roulette
Tonk
Duke Ellington - Live at the Blue Note - Roulette
All of Me
Duke Ellington - Live at the Blue Note - Roulette
Things Ain't What They Used To Be
Duke Ellington - Live at the Blue Note - Roulette
Jeep's Blues
Duke Ellington - Live at the Blue Note - Roulette
Mood Indigo
Duke Ellington - Live at the Blue Note - Roulette
Perdido
Duke Ellington - Live at the Blue Note - Roulette
Satin Doll
Duke Ellington - Live at the Blue Note - Roulette
Passion Flower
Duke Ellington - Live at the Blue Note - Roulette
On the Sunny Side of the Street
Duke Ellington - Live at the Blue Note - Roulette
El Gato
Duke Ellington - Live at the Blue Note - Roulette
In A Mellow Tone
Duke Ellington - Live at the Blue Note - Roulette