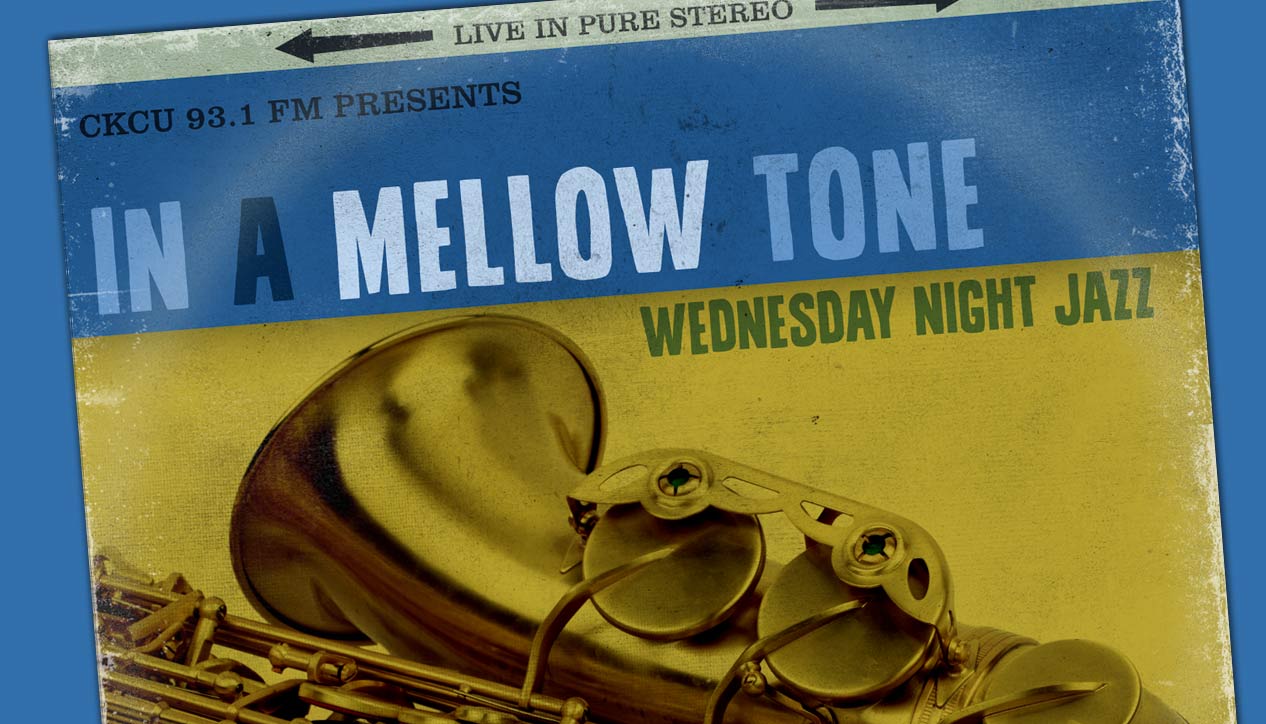 In A Mellow Tone
Wednesday November 29th, 2017 with Jean-Michel Labatut
Zoot Sims on Pablo / Russ Freeman and Chet Baker
The most remarkable thing about Zoot's recording career is that until Norman Granz signed him up in 1975 for Pablo (ten years before Zoot's death) - he was one of the few major jazz figures who appeared to have no long-standing contract with any record company. The reason cannot be quality, since Zoot never made a less than excellent recording. In the first part of IAMT, we will sample some of his Pablo recordings. Another almost forgotten master is pianist Russ Freeman. In the second part of IAMT we will listen to him accompanying Chet Baker in a quartet, and leading his own trio. No singing, only music!
The Man I Love
Zoot Sims - Zoot Sims and the Gershwin Brothers (1975) - Pablo
Embraceable You
Zoot Sims - Zoot Sims and the Gershwin Brothers - Pablo
Summertime
Zoot Sims - Zoot Sims and the Gershwin Brothers - Pablo
Blues For Two
Zoot Sims / Joe Pass - Blues For Two (1982) - Pablo
I Hadn't Anyone Till You
Zoot Sims / Joe Pass - Blues For Two - Pablo
Remember
Zoot Sims /Joe Pass - Blues For Two - Pablo
I Can't Get Started
Zoot Sims - Suddenly It's Spring (1983) - Pablo
In The Middle Of a Kiss
Zoot Sims - Suddenly It's Spring - Pablo
Never Let Me Go
Zoot Sims - Suddenly It's Spring - Pablo
Cinnamon And Cloves
Zoot Sims - Zoot Sims Plays Johnny Mandel (1984) - Pablo
Low Life
Zoot Sims - Zoot Sims Plays Johnny Mandel - Pablo
Happy Little Sunbeam
Chet Baker / Russ Freeman - Chet Baker Quartet Featuring Russ Freeman (1953) - AVID Jazz
Moon Love
Chet Baker / Russ Freeman - Chet Baker Quartet Featuring Russ Freeman - AVID Jazz
Bea's Flat
Chet Baker / Russ Freeman - Chet Baker Quartet Featuring Russ Freeman - AVID Jazz
No Ties
Chet Baker / Russ Freeman - Chet Baker Quartet Featuring Russ Freeman - AVID Jazz
Band Aid
Chet Baker / Russ Freeman - Chet Baker Quartet Featuring Russ Freeman - AVID Jazz
The Thrill Is Gone
Chet Baker / Russ Freeman - Chet Baker Quartet Featuring Russ Freeman - AVID Jazz
Fan Tan
Russ Freeman / Chet Baker - Russ Freeman & Chet Baker Quartet (1953) - AVID Jazz
Summer Sketch
Russ Freeman / Chet Baker - Russ Freeman & Chet Baker Quartet - AVID Jazz
An Afternoon At Home
Russ Freeman / Chet Baker - Russ Freeman & Chet Baker Quartet - AVID Jazz
Lush Life
Russ Freeman / Chet Baker - Russ Freeman & Chet Baker Quartet - AVID Jazz
Yesterday' Gardenias
Russ Freeman - Russ Freeman Trio (1953) - AVID Jazz
Bock's Tops
Russ Freeman - Russ Freeman Trio - AVID Jazz