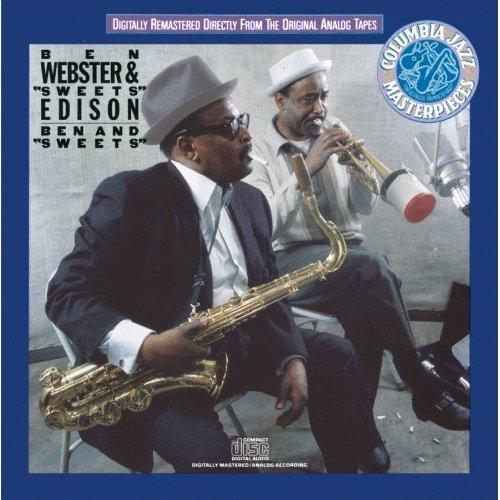 In A Mellow Tone
Wednesday June 7th, 2017 with Ron Steeds
June 7 jazz and Chris Cawthray interview
Two hours of great jazz including new music from Chris Cawthray's new project Light Industry featuring Glen Hall on tenor sax, Jim Sexton on acoustic bass and Chris on drums.
Croonin' The Blues
Rhythm Aces - Encyclopedia of Jazz Vol. 43 - Membran
Time On My Hands
Billie Holiday - The Quintessential Vol. 8 - Columbia
Time On My Hands
Artie Shaw - The Indispensible Artie Shaw - RCA
What Is This Thing Called Love
Dodo Marmarosa - 1945-1950 - Chronological Classics
Hickory Dickory Dock
Lucky Thompson - The Beginning Years - IAJRC
Well, You Needn't
Thelonious Monk - Thelonious Monk - GNP
Wildwood
Art Farmer - The Art Farmer Septet - Prestige
Green Haze
Miles Davis - Just Squeeze Me - Membran
Catacombs
Chris Cawthray - Light Industry - no label


Lowered Expectations
Chris Cawthray - Light Industry - no label


Blues Minor
John Coltrane - Africa/Brass - Impulse!
Embraceable You
Ben Webster & Harry Sweets Edison - Ben & Sweets - Columbia
Nefertiti
Miles Davis - Nefertiti - Columbia
Water Babies
Miles Davis - Water Babies - Columbia
Out of Focus
Charlie Haden - The Golden Number - A&M Horizon
Duke Ellington's Sound of Love
Joe Lovano - Village Rhythm - Soulnote
Shorter Suite
Ernest Dawkins' New Horizons Ensemble - Jo'Burg Jump - Delmark