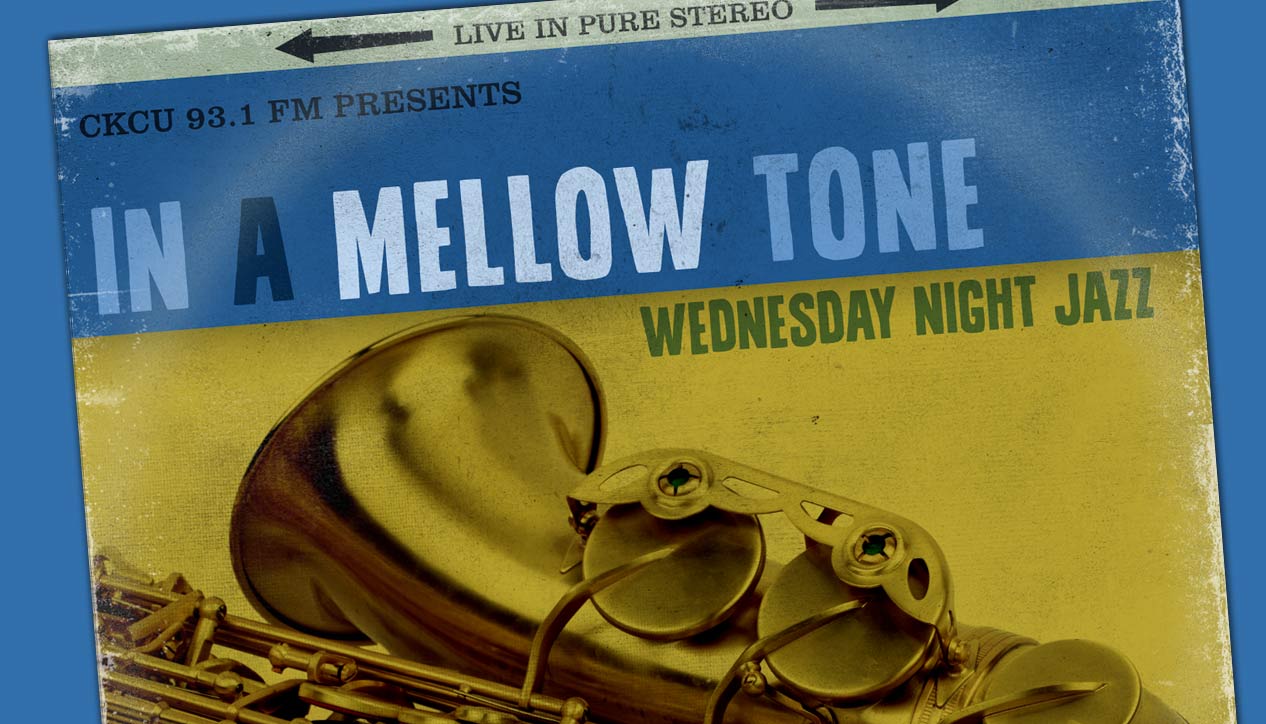 In A Mellow Tone
Wednesday June 8th, 2016 with Jean-Michel Labatut
A Little Tast of West Coast Jazz Part 1
A selection of jazz recorded on the West Coast showing the diversity of styles. The CDs selected are part of a 10 CD box set entitled West Coast Jazz reproducing 20 LPs previously difficult to find. I hope you enjoy the music.
Just Friends
Carl Perkins - Introducing... - the intense media
It Could Happen to You
Carl Perkins - Introducing... - the intense media
Carl's Blues
Carl Perkins - Introducing... - the intense media
Nica's Dream
Curtis Counce Group - Carl's Blues - the intense media
Larue
Curtis Counce Group - Carl's Blues - the intense media
Carl's Blues
Curtis Counce Group - Carl's Blues - the intense media
Ursula
Harold Land - West Coast Blues - the intense media
West Coast Blues
Harold Land - West Coast Blues - the intense media
Terrain
Harold Land - West Coast Blues - the intense media
It'd Delovely
Shorty Rodgers and Andre Previn Orchestra - Collaboration - the intense media
Porterhouse
Shorty Rodgers and Andre Previn Orchestra - Collaboration - the intense media
You Do Something to Me
Shorty Rodgers and Andre Previn Orchestra - Collaboration - the intense media
Two Kind of Blues
Jimmy Giuffre - The Jimmy Giuffre 3 - the intense media
Crawdad Suite
Jimmy Giuffre - The Jimmy Giuffre 3 - the intense media
The Train and The River
Jimmy Giuffre - The Jimmy Giuffre 3 - the intense media
Slugger
Stu Williamson - Plays - the intense media
There'll Never Be Another You
Stu Williamson - Plays - the intense media
Autumn In New York
Stu Williamson - Plays - the intense media
Tickle Toe
Art Pepper - Surf Ride - the intense media
Susie The Poodle
Art Pepper - Surf Ride - the intense media
Staight Life
Art Pepper - Surf Ride - the intense media
Mood For Lighthouse
Howard Rumsey's Lighthouse All-Stars - Lighthouse At Laguna - the intense media
Blind Man's Bluff
Howard Rumsey's Lighthouse All-Stars - Lighthouse At Laguna - the intense media