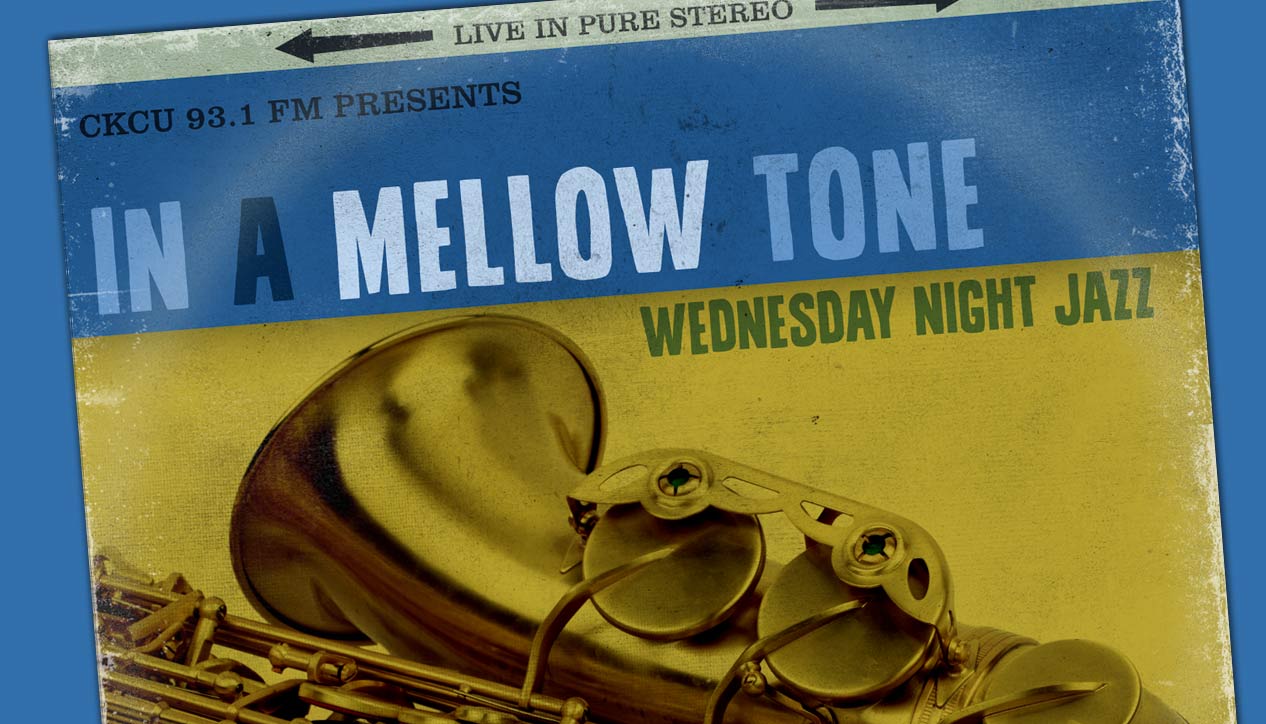 In A Mellow Tone
Wednesday December 5th, 2012 with Ron Sweetman
Recent jazz releases; trumpets, pianos and strings.
Listen Before You Buy: Trumpets, Pianists and Strings. Ron Sweetman plays recent jazz releases by trumpeters Lina Allemano, Bob Arthurs, Eric Boeren, Greg Duncan, Walter White & Pharez Whitted; pianists Ran Blake, Steve Boudreau, Roger Davidson, Danny Green, Nico Huijbregts, Hugh Lawson, Chris McGregor, Jose Negroni, Lenore Raphael & Richard Wyands; and string players Ig Henneman, Jason Kao Hwang, Peggy Lee, Carol Robbins & Richard Whiteman. We'll also play one cut by singer Jill Barber, who will be performing at the Ottawa Jazz Festival Benefit at Library & Archives Canada on December 6.
The Highest Mountain
Hugh Lawson - Jazzcraft Studio Recordings - Storyville
Yes It Is
Richard Wyands - Jazzcraft Studio Recordings - Storyville
Tiger Swallowtale
Lina Allemano - Live at the Tranzac - Lumo

Little Symphony
Eric Boeren - Coconut - Platenbakkerij
Day Dreamin'
Jill Barber - Mischievous Moon - Innova

Fiery, Far Away
Jason Kao Hwang - Burning Bridge - Innova
Saturday
Ran Blake/Sara Serpa - Aurora - Clean Feed
Took You So Long
Nico Huijbregts - Dialogue Dreams - Vindu
Toothache Bluebird
Nico Huijbregts - Dialogue Dreams - Vindu
Soggy Shoes
Danny Green - A Thousand Ways Home - Tapestry
Shekele
Chris McGregor - In His Good Time - Ogun
Bold Swagger
Ig Henneman Sextet - Live @ Ironworks Vancouver - Wig
Invitation
Peggy Lee Band - Invitation - Drip Audio

Three Rings
Carol Robbins - Moraga - Jazzcats
West Indian Pancake
Richard Whiteman Quartet - On Course - Richard Whiteman

Unravel
Steve Boudreau - Grill/Boudreau/Barrett - Grill/Boudreau/Barrett

A Tune For Helen
Roger Davidson Trio - We Remember Helen - Soundbrush
Blue Forest
Jose Negroni Trio - On The Way - AA
Back Home In Indiana
Lenore Raphael/Howard Alden - Loverly - Swingin' Fox
Birk's Works
Bob Arthurs - Jazz For Svetlana - Bobarthurs
De Camino
Greg Duncan - Chicago, Barcelona Connections - Stony Plain
It Is What It Is
Pharez Whitted - For The People - Origin
Waitin' For Walter
Walter White - Breaking Good - Brassjar Music