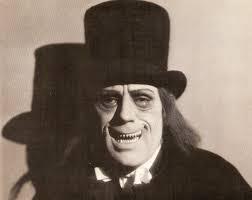 Roots and Rhythms
Sunday October 31st, 2021 with Deejay Decay
ROOTS & RIGOR MORTIS - 20 Horribly haunted Halloween treats. The trick? Trying to get you to donate to CKCU & help community radio.
Halloween hijinks for the first Roots & Rigor Mortis funding drive show. My trick is to scare donations out of you. Your treat will be this howling Halloween music.
I Was A Teenage Werewolf From Outer Space
Johnny & The Roccos - Tearin' Up The Border - 1985 Offbeat
Rockin' In The Graveyard
Roy Loney & The Phantom Movers - Out After Dark - 1979 Solid Smoke Records
Hillbilly Wolf
Link Wray - Link Wray & Friends - D.C. Rockers - unissued track/2015 El Toro Records
I'm The Wolf Man
Round Robin - Trick Or Treat (Music To Scare Your Neighbours - Vintage 45's From Lux And Ivy's Haunted Basement) - 1965 Domain Records/2019 Righteous
I Saw The Wolfman
Hi-Fi & The Roadburners - The Flat Iron Years '86 - '89 - 1998 Victory Records
Wolfman Rock
Peter & The Wolves - Howlin' And Prowlin' - 2018 VLV Records

Were-Wolf
The Kac-Ties - Trick Or Treat (Music To Scare Your Neighbours - Vintage 45's From Lux And Ivy's Haunted Basement) - 1963 Shelley/2019 Righteous
It's Witchcraft
The Blue Echoes - Trick Or Treat (Music To Scare Your Neighbours - Vintage 45's From Lux And Ivy's Haunted Basement) - 1959 Bon Musique Records/2019 Righteous
Ghost Town
Restless - The Nervous Records 45 RPM Collection - 1983/1995 Nervous Records
Devil Around
Charlie Hightone & The Rock It's - Rock-It, Man, Rock-It! - 2006 Sleazy Records
Up Jumped The Devil
Ronnie Dawson - Monkey Beat! - 1994 No Hit Records
A Visit From The Devil
Jack Leonard - Hillbillies In Hell - Country Music's Tormented Testament (1952-1974) - 1959 Royce Records/2016 The Omni Recording Corporation
Dead
The Poets - Lux & Ivy's Good for Nothin' Tunes—The Wild, The Weird & The Wang Dang Doodlin' - 1958 Pull, Flash/2019 Righteous
I Hear Voices
Screamin' Jay Hawkins - Black Halloween - 1965 Sue Records/2019 Koko Mojo Records
The Shadow Knows
The Coasters - Trick Or Treat (Music To Scare Your Neighbours - Vintage 45's From Lux And Ivy's Haunted Basement) - 1958 ATCO Records/2019 Righteous
Evil
Howlin' Wolf - The Best Of Howlin' Wolf - 1969 Cadet Concept/2003 MCA, Chess
Dry Bones Twist
The Drivers - Black Halloween - 1962 King/2019 Koko Mojo Records
Zombie Stomp
Danny Ware - Black Halloween - unknown date, REL Recording Company/2019 Koko Mojo Records
The Monster
Evans Carroll & The Tempos - Black Halloween - 1964 Bangar/2019 Koko Mojo Records
Witch Craft In The Air
Betty LaVett (sic) [Bettye Lavette] - Motor City Soul - 15 Nuggets That Made Detroit Move - 2019 Mojo Magazine