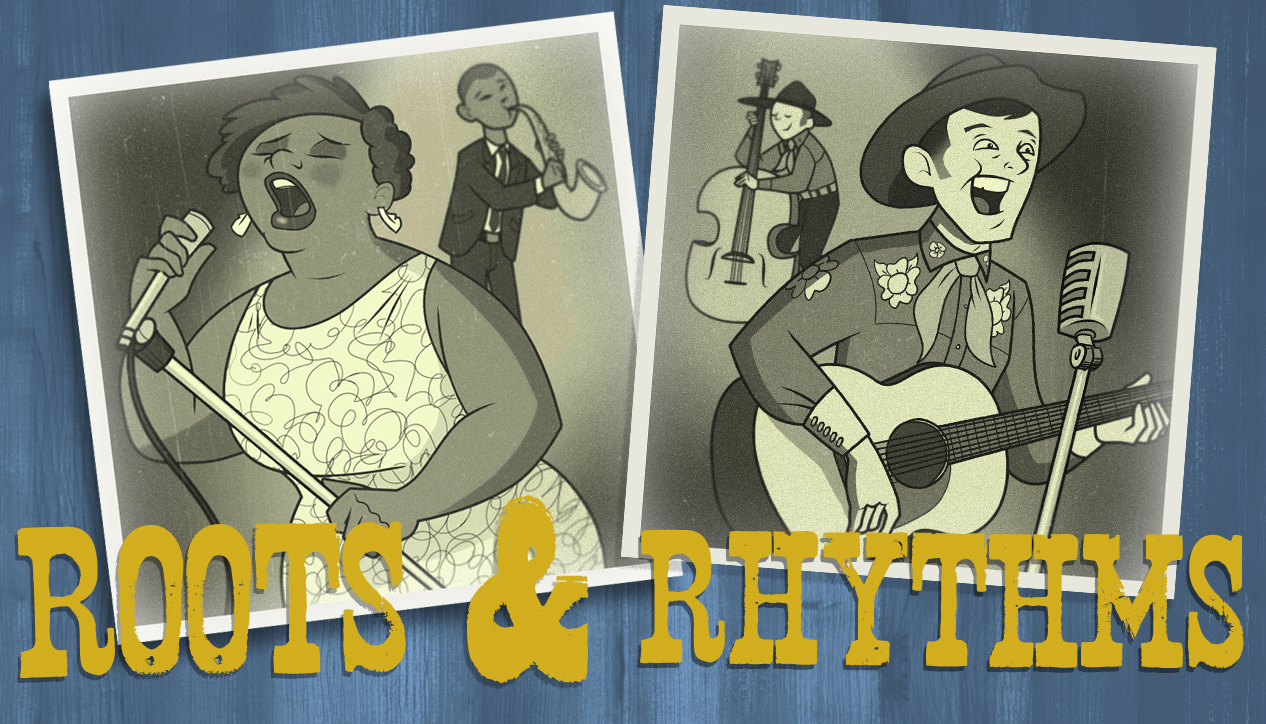 Roots and Rhythms
Wednesday March 21st, 2018 with Reactionary Renny
Something current but well rooted: The FLAT DUO JETS. Double fisted, bare knuckled Rock & Roll from a Sear's Silvertone guitar and a set of drums. Named after Gene Vincent's guitar, the Flat Duo Jets are the best two man band in the Whamma Blamma genre.
Chronologically....logically....
Cry Baby
FLAT DUO JETS - Safari - recorded '84/'93 Norton Records
Think It Over
FLAT DUO JETS - In Stereo - recorded '84/released in '85 on cassette, Dolphin Records/'92 Sky Records
Crazy Hazy Kisses
FLAT DUO JETS - Athens, Georgia - Inside/Out - '87 I.R.S Records
Mill Stream
FLAT DUO JETS - Flat Duo Jets - '89 Dog Gone Records
Pink Gardenia
FLAT DUO JETS - Flat Duo Jets - '89 Dog Gone Records
Wild Trip
FLAT DUO JETS - Go Go Harlem Baby - '91 Sky Records
Frog Went A Courtin'
FLAT DUO JETS - Go Go Harlem Baby - '91 Sky Records
Love Has It's Joke Sometimes
FLAT DUO JETS - Go Go Harlem Baby - '91 Sky Records
Husband Of A Country Singing Star
FLAT DUO JETS - White Trees - '93 Sky Records
Cool Boys
FLAT DUO JETS - White Trees - '93 Sky Records
Where Are You Now
FLAT DUO JETS - White Trees - '93 Sky Records
The Phantom
FLAT DUO JETS - Turban Renewal - A Tribute To Sam The Sham & The Pharoahs - '94 Norton Records
Theme 2
FLAT DUO JETS - Introducing....The Flat Duo Jets - '95 Norton Records
Mexicali Baby
FLAT DUO JETS - Introducing....The Flat Duo Jets - '95 Norton Records
I've Been Loving You Too Long
FLAT DUO JETS - Introducing....The Flat Duo Jets - '95 Norton Records
Tell Django
FLAT DUO JETS - Red Tango - '96 Norton Records
Blackbeard
FLAT DUO JETS - Red Tango - '96 Norton Records
Take And Give
FLAT DUO JETS - Red Tango - '96 Norton Records
Love Is All Around
FLAT DUO JETS - Lucky Eye - '98 Outpost Recordings/Geffen Records
Blues Wrapped Around My Head
FLAT DUO JETS - Lucky Eye - '98 Outpost Recordings/Geffen Records
Caravan
FLAT DUO JETS - Christmas single, B-side - '94 Norton Records