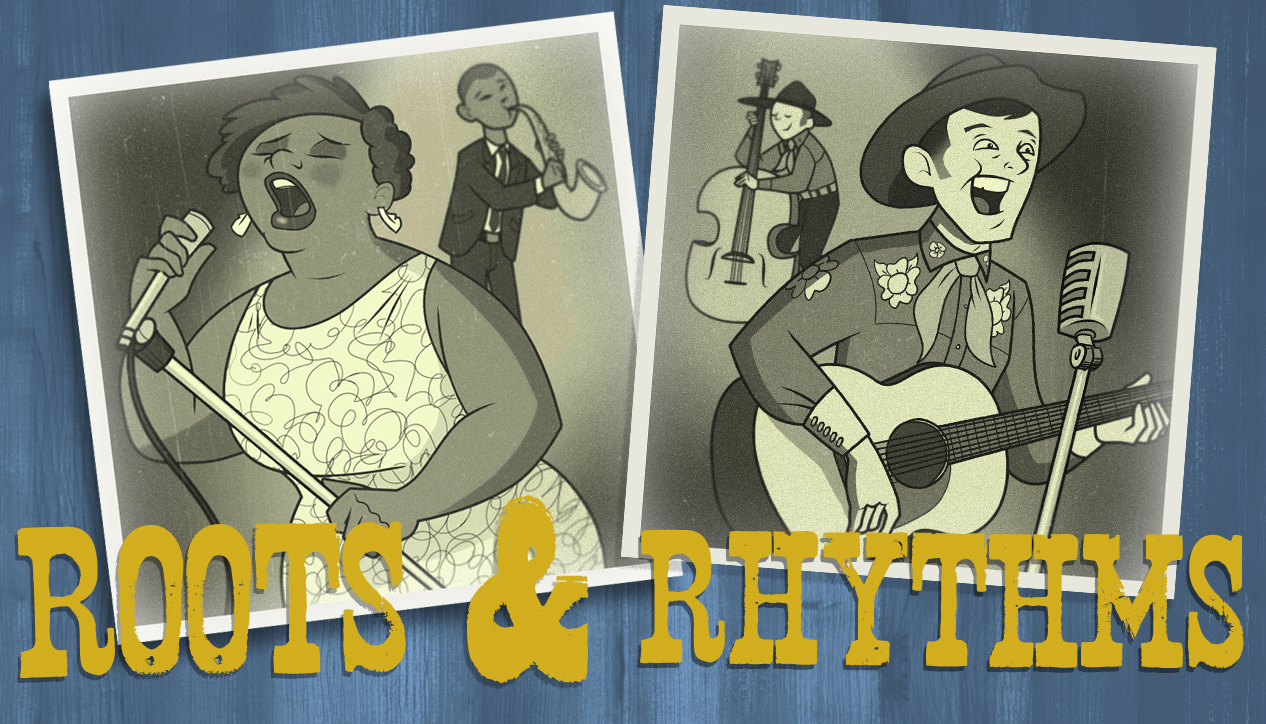 Roots and Rhythms
Wednesday June 21st, 2017 with Retro Renny
First Nations notions on National Aboriginal Day. Music and poetry about the plight of indigenous people by Billy Childish, Excene Cervenka, Link Wray, Three O'clock Train, Buffy Saint-Marie and more. Not your typical Roots & Rhythms
First Nations notions. The influence of indigenous culture on the music of Billy Childish, including Link Wray (perhaps the most influential rock & roll guitarist of all time) who was Shawnee. Words & music of opposition.
Playing Pool With A Salish Indian Drug Dealer In The Dodson Bar Down-Town Vancouver (poem)
BILLY CHILDISH - Native American Sampler – A History 1983-1993 - From The Hart Rises, Hangman Book, 1992/ Sub Pop Records, 1993
Blue, All The Way To Canada
MOE TUCKER - I Spent A Week There The Other Night - New Rose Records, 1991
Chief Joseph's Last Dream
JASON RINGENBERG - Best Tracks And Side Tracks 1979-2007 (originally released on Empire Builders, 2004) - Yep Roc Records, 2007
Indian Reservation
ED KUEPPER - Real Wild Life - Hot Records, 1992
Man Taken From Guts (instrumental)
THEE MIGHTY CAESARS - Caesar's Pleasure - Crypt Records, 1986/Big Beat Records, 1994
Tshunka Witko (poem)
BILLY CHILDISH - Native American Sampler – A History 1983-1993 - From Companions In A Death Boat, Hangman Books, 1987/ Sub Pop Records, 1993Sub Pop Records, 1993
Crazy Horse
THEE HEADCOATS - Thee Headcoats Conundrum - Super Electro Sound Recordings, 1993
Black Elk Speaks (instrumental)
THE DELMONAS - Native American Sampler – A History 1983-1993 - Sub Pop Records, 1993
Pokerhuntus Was Her Name
THEE HEADCOATS - Heavens To Murgatroyd, Even! It's Thee Heatcoats (Already) - Sub Pop Records, 1990
Cowboys Are Square
THEE MIGHTY CAESARS - Caesar's Pleasure - Get Hip Recordings, 1990/Big Beat Records, 1994
Louis Riel
THEE HEADCOATEES - Have Love, Will Travel - Vinyl Japan Records, 1992
Gravel (spoken word)
EXENE CERVENKA - Old Wive's Tale - Rhino Records, 1989
Oka (instrumental)
THE NATIONALS - Blue Howl - Chester Records, 1991

Genocide (instrumental)
LINK WRAY - Growling Guitar - unreleased, 1969/Big Beat Records, 1991
Wounded Knee (instrumental)
THE MILKSHAKES - 19th Nervous Shakedown - Big Beat Records, 1990
The Earth Is Crying (instrumental)
LINK WRAY - Growling Guitar - unreleased, 1969/Big Beat Records, 1991
Honey Please Put Down That Gun
THREE O'CLOCK TRAIN - "It Takes A Lot To Laugh, It Takes A Train To Cry" - B.D. - Justin Time Records, 1991

Dyed, Dead, Red
BUFFY SAINT-MARIE - Performance (soundtrack) - Warner Bros. Records, 1970