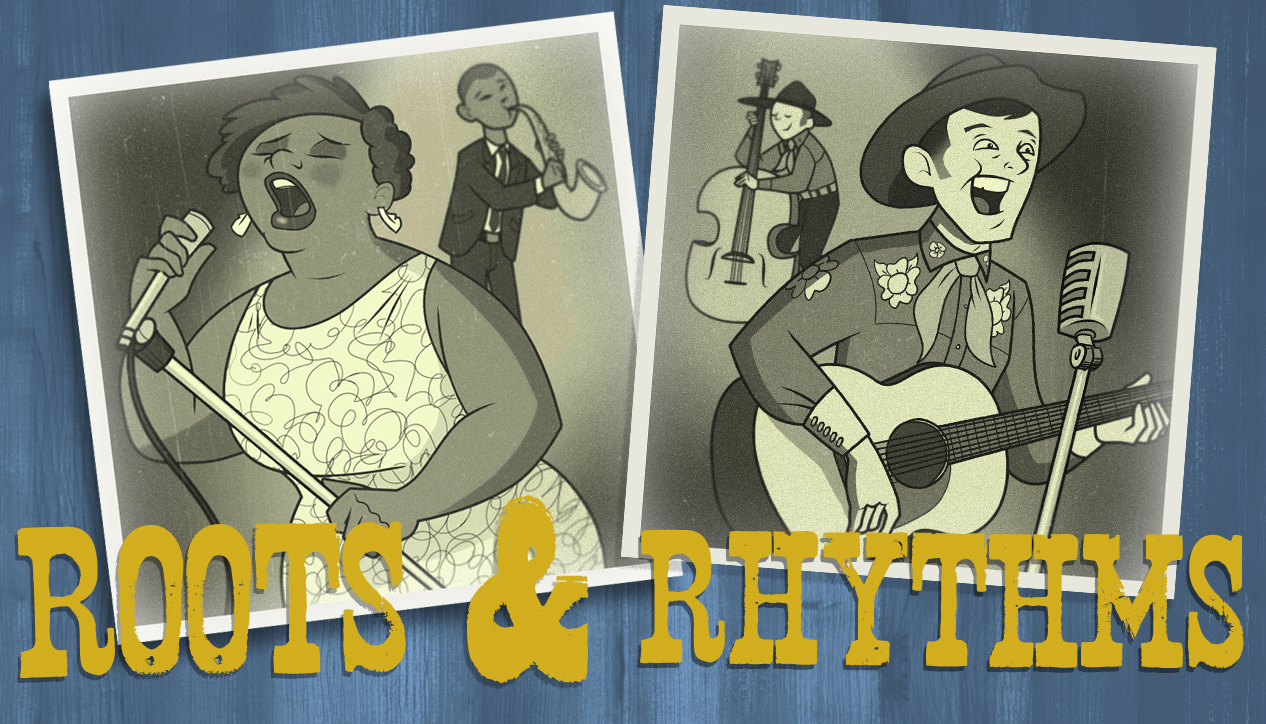 Roots and Rhythms
Wednesday January 14th, 2015 with Lloyd Smiley
The Cosimo Matassa Story, part I
Part one of a four-part show about the late-great Cosimo Matassa: The producer, proprietor, and recording engineer who worked on nearly all the early rhythm & blues music to come out of New Orleans between the 40s and the 70s. There are 30 tracks on each of the 4 discs, so I listened to them all and picked as many good ones as I could fit into the show. Other than Dave Bartholomew, I tried to keep it to one song by each featured performer. For a more complete bio of Cosimo Matassa, check out this link I found:
https://rockhall.com/inductees/cosimo-matassa/bio/
This series is dedicated to another late-great sound engineer: Mark Valcour (1954-2015).
My Ding-a-Ling
Dave Bartholomew - The Cosimo Matassa Story CD1
I'm Gone
Dave Bartholomew w/Shirley &Lee - The Cosimo Matassa Story CD1
Who Drank My Beer While I Was in the Rear?
Dave Bartholomew - The Cosimo Matassa Story CD1
Reeling and Rocking
Fats Domino - The Cosimo Matassa Story CD1
The Things That I Used to Do
Guitar Slim - The Cosimo Matassa Story CD1
Agreeable Woman
James Wayne - The Cosimo Matassa Story CD1
Got a Brand New Baby
Little Mr. Midnight - The Cosimo Matassa Story CD1
Don't Jive Me
Smiley Lewis - The Cosimo Matassa Story CD1
Early Sunday Morning
The Sha-Weez - The Cosimo Matassa Story CD1
Rockin' With Fes
Roy "Baldhead" Byrd (Professor Longhair) - The Cosimo Matassa Story CD1
New Bon Ton Roulay
Clarence "Bon Ton" Garlow - The Cosimo Matassa Story CD1
Lawdy Miss Clawdy
Lloyd Price - The Cosimo Matassa Story CD1
I'm Thankful
Fat Man Matthews - The Cosimo Matassa Story CD1
I-Yi
The Hawks - The Cosimo Matassa Story CD1
Long Distance Blues
T-Bone Walker - The Cosimo Matassa Story CD1
Don't Leave Me Baby
Lowell Fulson - The Cosimo Matassa Story CD1