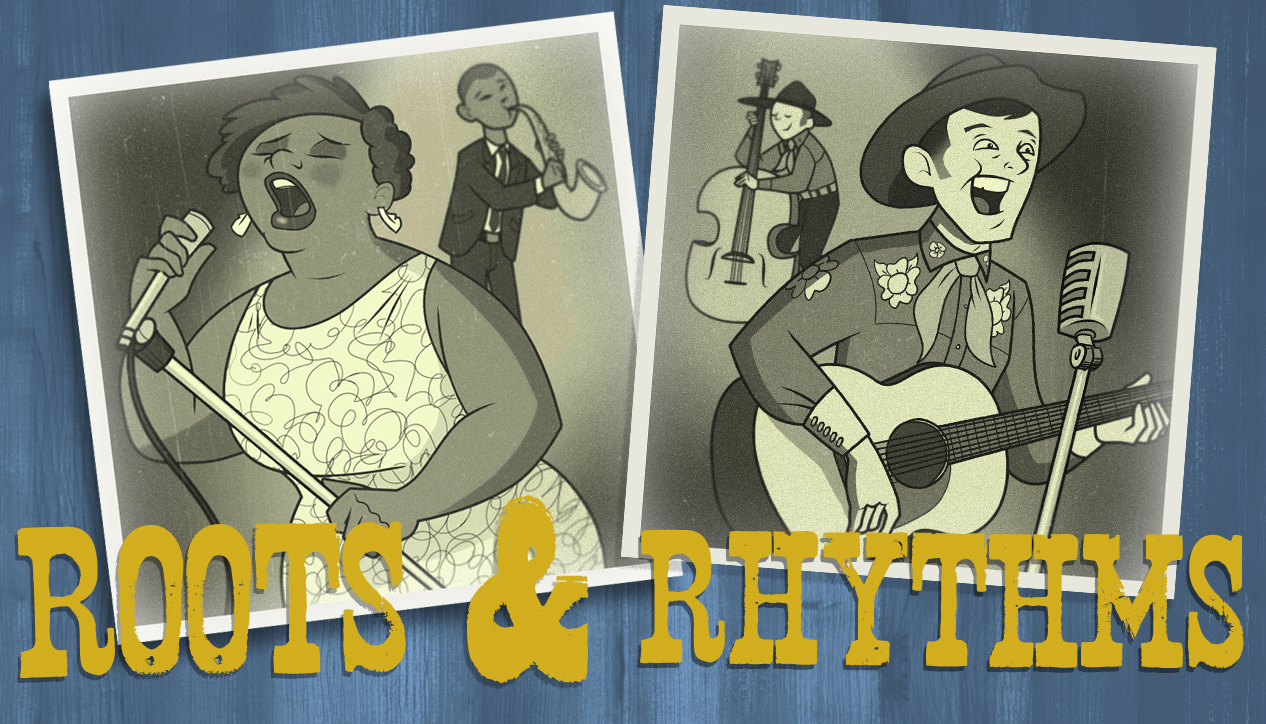 Roots and Rhythms
Wednesday December 25th, 2013 with Shirley Gagnon
Blues Aboriginal style
Blues Aboriginal style. Elaine Bomberry "The history of Native musical influence on the early formation of the blues is a story virtually untold. Books written on the blues makes no mention of the cross-cultural exchange that happened between runaway African slaves and First Nations peoples and how this could have led to the formation of the early blues. Nor do they mention that many of the blues greats had Native roots as well."
Heart Beat
Aaron White - Indian Rezervation Blues and More

Bushman Blues
Art Napoleon - Miyoskamin

Ain't Goin' Down
Jason Burnstick - Indian Rezervation Blues and More

Barbwire Blues
Andy Mason - Long Walk 49

dnt txt me, baby
Curt Young - Edge of Shadow

Early in the Evenin'
The Pappy Johns Blues Band - Pappy Johns III: Havin' A Good Time Now

Dance Hall Blues
Digging Roots - Seeds

Redman
Slidin' Clyde Roulette - Indian Rezervation Blues and More

Kokopelli Blues
Keith Secola - Indian Rezervation Blues and More
Rez Sister
Asani - Rattle & Drum

Specific Claims Blues
Ralph Abramson - Down the Road: Some Reality Music from Before

Indian Blues
George Leach - Indian Rezervation Blues and More

Colours
Murray Porter - 1492 Who Found Who

Corn Cob Soup
Derek Miller - Music is the Medicine