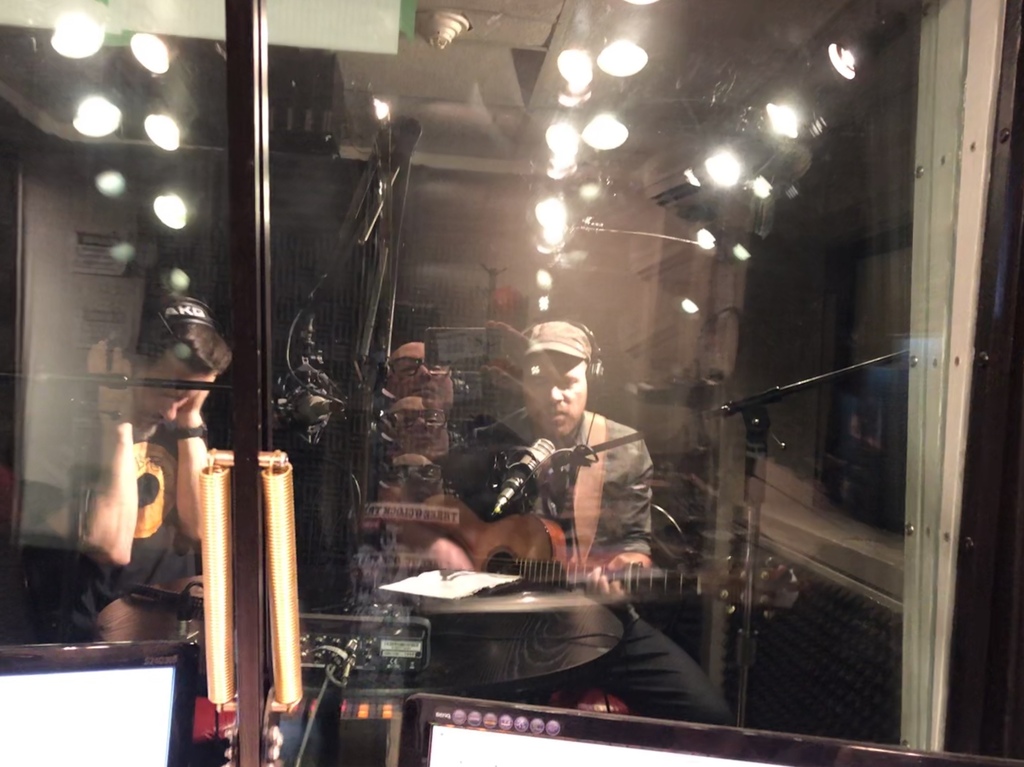 Both Kinds Of Music
Wednesday May 29th, 2019 with Dick Altavista
Rob Skitmore Live in the studio. See Rob live at Irene's Friday Night with Graven and James Squared.
Four Horses
Charlie Angus & The Grievous Angels - The Great Divide

From the Globe And Mail:
The federal government is preparing to exonerate a legendary First Nations chief who was convicted of treason in 1885 after being wrongly accused of provoking a bloody battle with soldiers of the young country of Canada.

Poundmaker is not as famous as Métis leader Louis Riel, who was his contemporary. Unlike Riel, he was not hanged for his alleged crimes. But restoring his honour has been a long-standing crusade for some members of the Saskatchewan First Nation that bears his name.

Now, the Liberal government in Ottawa says it is ready to correct the history books and remove the criminal charge that has darkened Poundmaker's legacy.

"The government of Canada is now in a position to move forward with Poundmaker Cree Nation to develop a joint statement of exoneration for Chief Poundmaker," the office of Carolyn Bennett, the Minister for Crown-Indigenous Relations, said in an e-mail on Tuesday.
Catch Up And Slow Down
Poor Nameless Boy - Wake Up Call - Chronograph Records


This Great Unknown
Gentlemen Of The Woods - This Great Unknown


Eternal
Still Winter Hills - Late Night Souls

Pollyanna
The Bushpilots - All The Little Things

That Old Time Feeling
Steve Earle & The Dukes - Guy - New West

All She Wants Is You
Guy Clark - Somedays The Song Writes You - Dualtone
California State Line
The Long Ryders - Psychedelic Country Soul - Omnivore Recordings

Lo-Fi
The Bottle Rockets - Bit Logic - Bloodshot Records
High On Sundays
Aimee Mann - Lost In Space - Superego Records
Jesseye' Lisabeth
Mercury Rev - Bobbie Gentry's Delta Suite Revisited - Partisan Records

Laundry List
King Of Foxes - Salt & Honey


Mexico
The Staves - Dead & Born & Grown - Warner
Off The Rails
The Pop Shove Its - The Pop Shove Its

Waving Your Arms, Waving Your Hands
Robbie Skitmore - Broken Bones & Distant Homes
Damn Toronto
Robbie Skitmore - Live In Studio
My Last Caress
Robbie Skitmore - Live In Studio
Bobby
Robbie Skitmore - Live In Studio
Chops' Song
Chops - Live In Studio

Harder To Be Alone
James Squared - demo


Cash
Chops And The Holics - Single

Lottery
Jade Bird - Jade Bird - Glassnote

Do Si Do
Jenny Lewis - On The Line - WB

Root Of Gone
Overnight - Carry Me Home