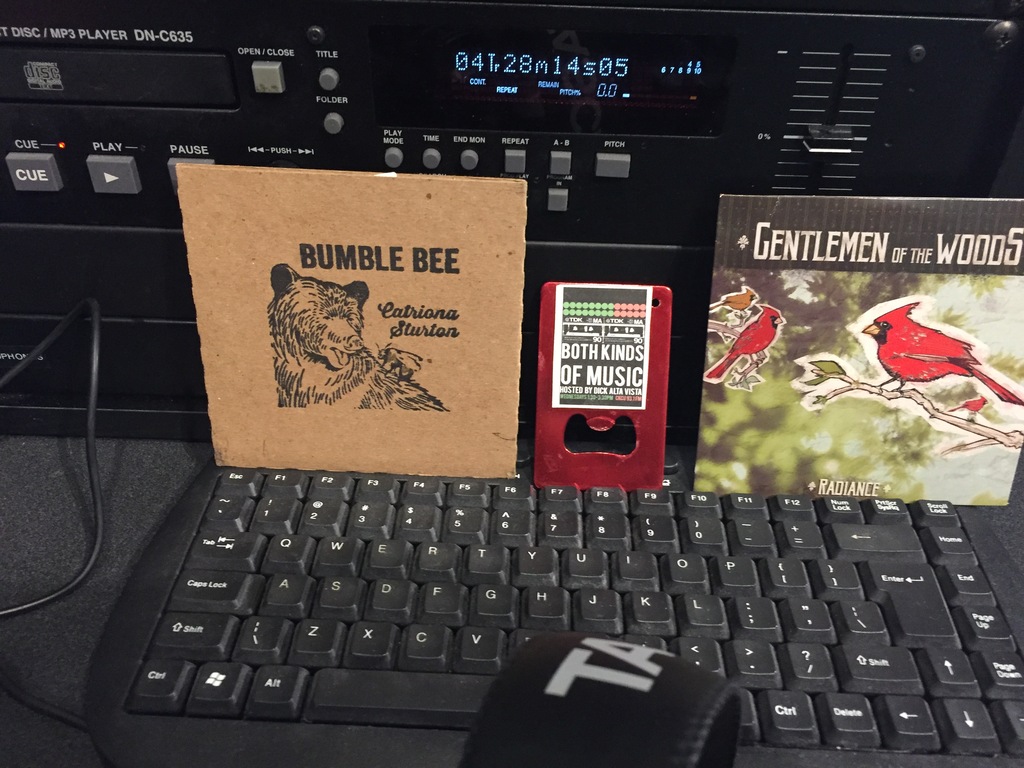 Both Kinds Of Music
Wednesday April 11th, 2018 with Dick Altavista
Technical relocation, behind the scenes training and great music.
See Catriona Sturton and Liz Stevens at Nac 4th stage Friday the 13th.
Reptile Boy
13 Engines - Conquistador - EMI
Dirty Little Rat
13 Engines - Brave New Waves Session - ArtOfFact Records


New Basketball
Life-Sized Men - Up Yours...A Lot!! - Dad's Favourite Records
Rumble
Better Living Through Chemistry - Burn Burn Burn - OMIC
Allergic To Love
Eric's Trip - Love Tara

Filter Me Through You
The Dream Syndicate - How Did I Find Myself here - Anti

Motorin'
Meisha & The Spanks - Girls Girls Girls - Saved By Vinyl


Against The Glass
Slow - Against The Glass - ArtOfFact Records

Ain't Right
Tyler Ray Borsboom - Sinner


You Ain't Foolin Me
Lindi Ortega - Liberty - Shadowbox Music


Cashing In
Jerry Leger - Early Riser - Latent Recordings


Cold Front
The LYNNeS - Heartbreak Song For The Radio - Record Centre Records

Heavy Weather
Catriona Sturton - Bumble Bee

Sunday Best
Gentlemen Of The Woods - Radiance


Mustang Island
Jerry David DeCicca - Time The Teacher - Impossible Ark Records

Different Rivers
Chris Hillman - Bidin' My Time - Rounder

Heather Are You With Me Tonight
Elizabeth Cook - This Side of the Moon
Shoes
Jr. Gone Wild - Simple Little Wish - Stony Plain

I've Got You My Sleeves
Camp Radio - Campista Socialista
Flower House
Skytone - Janglewaves

Dream Deep
Jom Comyn - I Need Love

Greed For Green
No Problem Situation - 7" - Pretty Bad Records


Lanark Double Soaker
Area Resident - Delano - Record Centre Records

Judgement
Nap Eyes - I'm Bad Now - You've Changed


Alex In Wonderland
The Greyhound Tradegy - Oh...Those Poor Dogs - Ragin' Postman Records
Go Back
Crabby Appleton - 7"
Old Gospel Ship
Mylon - Mylon - Cotillon
Crumbling Castle
King Gizzard And The Lizard Wizard - Polygondwanaland