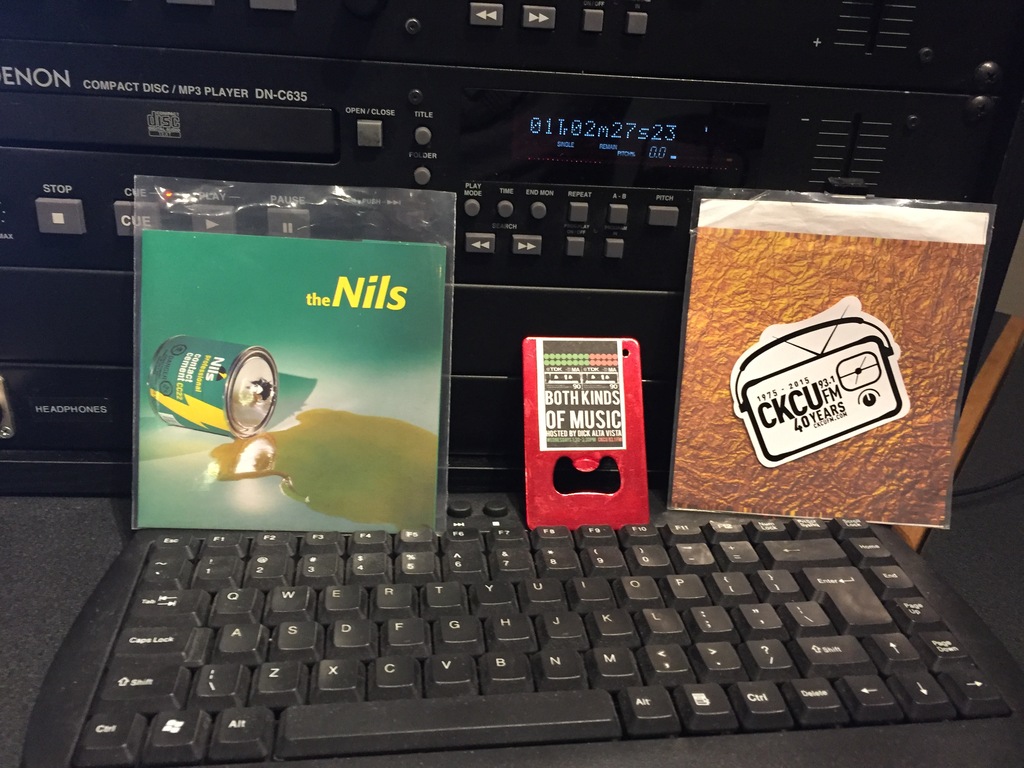 Both Kinds Of Music
Wednesday July 5th, 2017 with Dick Altavista
SOCAN week!!!!
Too Subtle For You
Jr. Gone Wild - Less Art, More Pop

Front Porch
Luther Wiright And The Wrongs - Hearts And Lonely Hunters

Wishin'
Mark Ripp - Under The Circumstances

Trophy Wife
Whitehorse - Panther In The Dollhouse - Six Shooter


Boom
Telecomo - For Sale - Record Centre Records


Panty Twister
Bonnie Doon - Dooner Nooner - Record Centre Records


Tropical
Plumtree - Mass Teen Fainting - Label Obscura

North Window
The Inbreds - It's Sydney Or The Bush - Label Obscura

Daylight
The Nils - Green Fields In Daylight - Mag Wheel Records

Sweeping Pt. 2
Jim Bryson - Somewhere We Will Find Our Place - Maple Music

The Summer Of Tough Love
The Golden Seals - Stay Golden

Bahamas
Andrew Vincent & The Pirates - I Love The Modern Way - Kelp

Cash
Chops And The Holics - EP

More Like It
Chris Page - Will The Bytown Be Unbroken - Kelp

Police State
The Dead Bees - 2

Stained Glass
No Fly List - Both Sides

Autonomy
No Problem Situation - Single


5am
Justine Vandergrift - Sailor

I Always Told The Truth
Lynn Miles - Black Flowers Volume 1-2 - True North

Yukon Nights
Chris Landry And The Seasick Mamas - One Fifty Five


Hard Enough
Dylan Ireland - Every Other Night - North Fontana


The Girl With Auburn Hair
The Pernell Reichert Band - The Road


Another Dead Radio Star
Jerry Leger - Nonsense And Heartache - Latent Recordings


Bottom Of A Whiskey Glass
Big State - Sure Thing - Big Beard Records

Shirley
The Nickel Slots - Five Miles Gone

Vitamin T
Tokyo Sex Whale - Feed The Beast - Last Drag Records

Baby
Mr. Airplane Man - Mr. Airplane Man
Talk Talk Talk
Bad Hoo - Ha Ha Munny


The End Of The Pier
The Distractions - Kindly Leave the stage - Fishrider


Stop And Smell The Roses
Robert Scott - Holding Hands Under A Cloudless Sky - The Beautiful Music

Start Making Sense
No Fuss - No Fuss


The Lighthouse
Gene Clark - The Lost Studio Sessions: 1964-1982
The Last Gunfighter ballad
Guy Clark - Live From Austin, Tx.