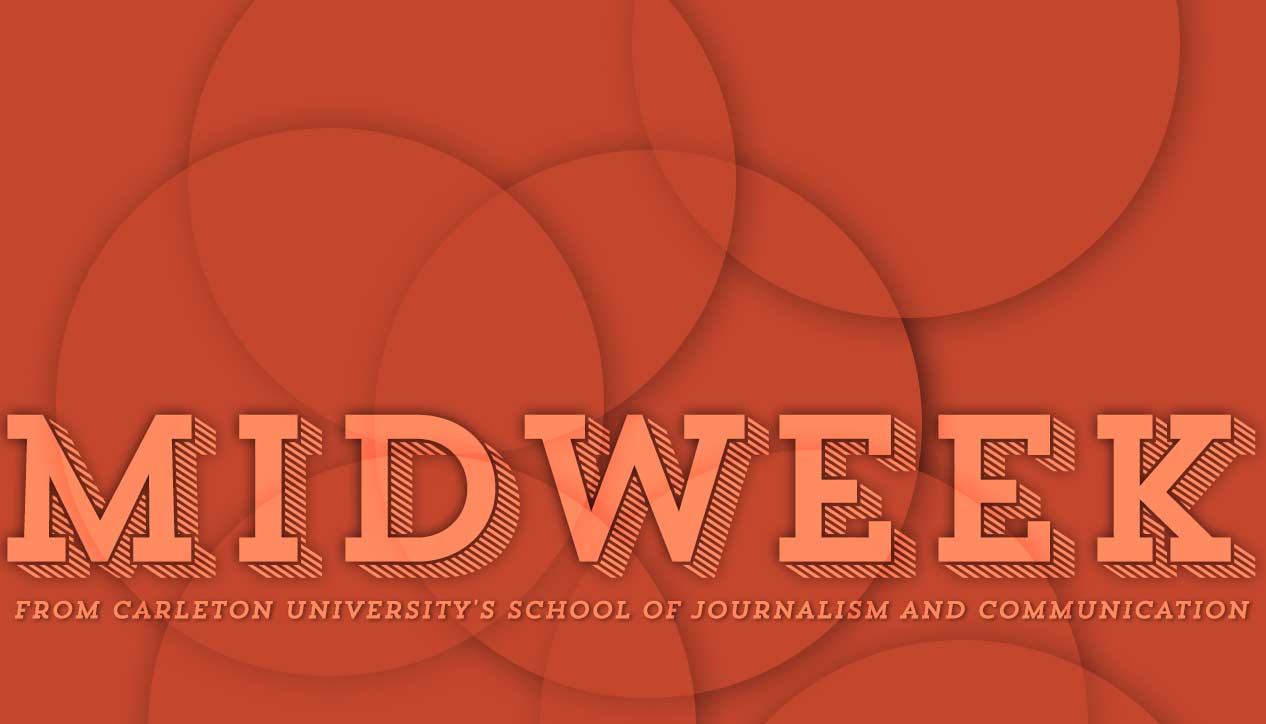 Midweek
Wednesday January 31st, 2018 with Shauna McGinn and Mamta Manhas
Our first live Midweek show of 2018 hit CKCU airwaves on Wednesday, Jan. 31. Hosted by Shauna McGinn and Mamta Manhas, the show took listeners from literacy and finance to the Women's March, a gathering of pugs, and much more.
Reporter Emma Davis started us off with an introduction to CanCode, a federal funding program to help teach kids how to code. She spoke with the director of Virtual Ventures, an organization that focuses on educating and encouraging girls into the world of tech. We also learned about Carleton University's chapter of PennyDrops, a financial literacy organization that provides a platform for students to share debt stories and learn how to manage the monetary demands of education. Both Naomi Librach and Kaitlin Fisher covered Holocaust remembrance events, while Salma Mahgoub spoke with members of three Ottawa civil liberties organizations about the Jan. 29 vigil that commemorated one year passing since the massacre at a Quebec City mosque. We also heard about the finale of the Canada-wide tour of an ancient Catholic relic: The 465-year-old forearm of St. Francis Xavier stopped in Ottawa for three days before flying home to the Vatican. Mona Mahgoub and Maddy Hadfield caught up with the associate dean of Carleton's religion department to help listeners understand the importance of relic in religion. We also dropped in at the Birling skateboard shop in Ottawa, where the local skater community came together to exchange books. Reporter Emily Fearon did an invert on stereotypes, showing they value literacy as well as air! Listeners also got a preview of upcoming Winterlude attractions as 2018 marks the 40th celebration of the capital's winter festival, and popped into a pop-up craft shop in Ottawa's Little Italy. Finally, hung out with a herd of princesses raising funds for CHEO, and heard the snorts and stories of Under My Wing pug rescue families. Ever wonder how to wrangle a pug for the perfect photo, or what kinds of innovative rehabilitation methods can get badly treated pugs up walking (and playing) again? We'll let you know. All that and more on this year's first official, live-on-air-on-CKCU jam-packed episode of Midweek!
Jesse Reyez
Cotton Candy - Cotton Candy

Coeur de pirate
Comme des enfants - Coeur de pirate

Weighty Ghost
Wintersleep - Welcome to the Night Sky